I'm a big fan of albums. Does that sound as weird to you as it does to me? But I like the complete package; from the album art and the liner notes to the order of the songs and the occasional secret song (does anybody remember those?).
Most music is consumed digitally, and for years music has been released as songs and mixtapes more often than as actual albums. Even Chance the Rapper hasn't put out an "album" yet.
I love music and songs are great, but there is nothing better than hearing a complete album that is solid straight through, or even better yet, tells a story. Call me old school, but albums are still my favorite.
The following are my 17 favorite albums of 2017, and of course, there are technically 21 albums listed. These were taken from a list of hundreds of albums released throughout the year and then narrowed down to 50 real competitors. From there, I picked the ones I listened to the most, the ones that made the biggest impact and then selected the best of the best to create this list. Just like my favorite songs of the year, these are in no particular order.
You can listen to The Highest Of The High Note – My 17 Favorite Songs Of 2017 as a playlist on Spotify and Tidal.
Kamasi Washington – "Harmony of Difference"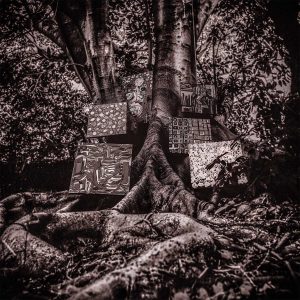 Kamsai Washington is blowing people away with his tenor saxophone. For his first release since his 2015 debut album "The Epic," Washington created "Harmony of Difference" for the 2017 Whitney Biennial at The Whitney Museum of American Art. His project also included a series of six paintings from sister Amani Washington that, when combined, formed a face. Released Sept. 22 on Young Turks, the six-song EP uses counterpoint, using variations of the same melody in each track, to comment on race. It's been one of my favorite albums of the year. Read my full review of "Harmony of Difference."
Toro Y Moi – "Boo Boo"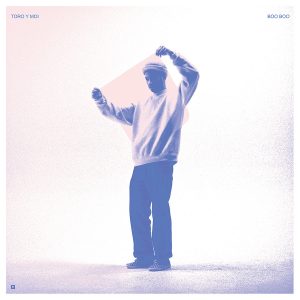 The fifth album from Toro Y Moi sounds like an album that Chaz Bear needed to create. Formerly known as Chaz Bundick, Bear released "Boo Boo" July 7 on Carpark Records. It's a reflection of the past seven years of his career that also combines all the various styles he has adopted during that time. It all sounds like something he was happy to get off his chest, and he isn't touring to support the album. You can see Toro Y Moi perform a DJ set Wednesday, Jan. 24 at Flash in Washington, D.C., Thursday, Jan. 25 at Coda in Philadelphia, Pennsylvania and Friday, Jan. 26 at the American Museum of Natural History in New York City. Read my full review of "Boo Boo."
Sundara Karma – "Youth is Only Ever Fun in Retrospect"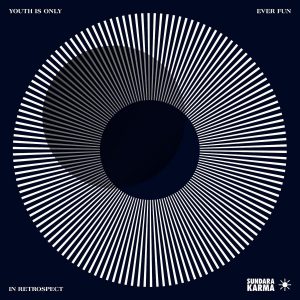 English indie-rock band Sundara Karma spent a lot of time polishing its best songs for its debut album, "Youth is Only Ever Fun in Retrospect," released Jan. 6 on RCA Records. The album delivers three knockout songs as the first three tracks "A Young Understanding, "Loveblood" and "Olympia" and continues to throw fire from there including songs like "Flame" and "She Said." I get excited up just thinking about this album. Read my full review of "Youth is Only Ever Fun in Retrospect."
Julie Byrne – "Not Even Happiness"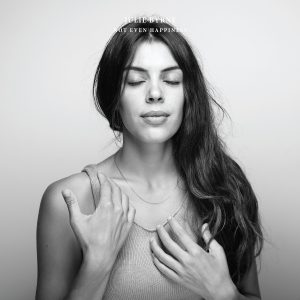 Julie Byrne is the best thing to move from Buffalo to New York City since Tim Hortons. The singer-songwriter released her second album "Not Even Happiness" Jan. 27 on Bad Bing! Records. It's an incredible portrait of American landscapes and heartbreaks that captures quiet, yet meaningful moments. Byrne combines all the best qualities of her songwriting, vocals and guitar playing to create an honest, completely awe-inspiring, album. Read my full review of "Not Even Happiness."
Real Estate – "In Mind"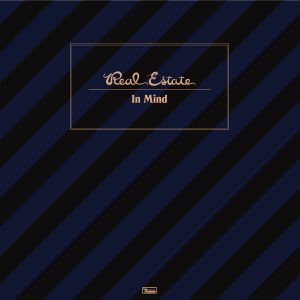 Most of my anticipated albums exceeded my expectations this year and "In Mind" by the New Jersey-born rock band Real Estate was no different. The band's fourth album, and first with guitarist Julian Lynch was released March 17 on Domino Records. The album marks a change in direction for Real Estate as the band members are getting older and their material is becoming a little more folksy. This mature sound just enhances the essence of the band's laid back style. See Real State Sunday, Dec. 31 at Brooklyn Steel in New York City. Read my full review of "In Mind."
Foxygen – "Hang"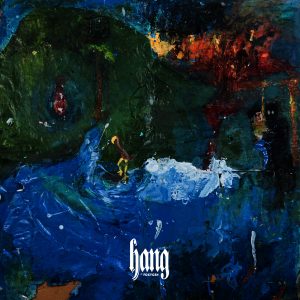 The fifth studio album by the alternative duo Foxygen is a whimsical and elaborate project. Released Jan. 20 on Jagjaguwar Records, the album proves the patience and imagination of Jonathan Rado and vocalist Sam France. The epic, over-the-top record touches on glam rock, pop, big band and rock 'n' roll styles with the help of a 40-piece orchestra. Throughout the album, I hear nods to Frank Zappa as well. With only eight tracks, at least half are fantastic: "Follow the Leader," "Avalon," "Mrs. Adams," "America" and "On Lankershim." Read my full review of "Hang."
Action Bronson – "Blue Chips 7000"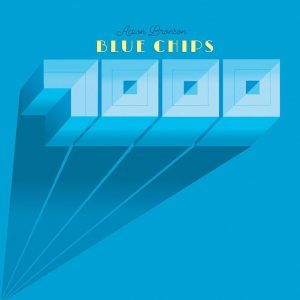 The third and final mixtape in the "Blue Chips" series by Action Bronson builds on his incredible body of work. Released Aug. 25 on Atlantic Records, "Blue Chips 7000" highlights the hilarious, buttery smooth rhymes that we've heard on the three previous Action Bronson albums. In addition to one of my favorite songs, "Bonsai," the album includes innovative collaborations with Rick Ross on "9-24-7000," with Jah Tiger and Meyhem Lauren on "Hot Pepper," and it wouldn't be an Action Bronson album without appearances by Big Body Bes on "TANK" and "Durag vs Headband."
Bonobo – "Migration"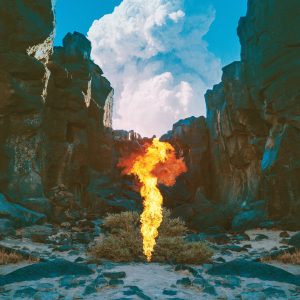 I never heard of Bonobo or electronic music producer Simon Green before this album. Not only are they the same person but, "Migration," released Jan. 13 on Ninja Tune Records, is the sixth Bonobo album. As the electronic equivalent of an American pastoral, the record plays with space in an interesting way as songs expand, sounds loop and ambient noises fade in and out of the foreground. Songs like "Break Apart" featuring Rhye, "Bambro Koyo Ganda" featuring Innov Gnawa and "Surface" featuring Nicole Miglis, are some of the best examples of Bonobo's excellence. See a Bonobo DJ set Jan. 18 at Output in Brooklyn, New York.
Thievery Corporation – "The Temple of I & I"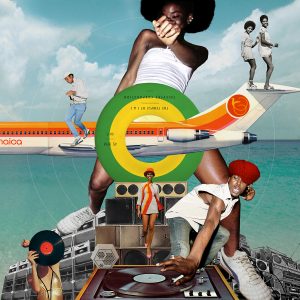 The ninth studio album from Washington, D.C.-based electronic duo Thievery Corporation is immersed in Jamaican culture. Rob Garza and Eric Hilton recorded "The Temple of I & I" at Geejam Studios in San San Beach, Port Antonio, Jamaica. Drawing on that strong reggae influence, the album is thematically centered around the Jamaican spirit. In addition to featuring the legendary Mr. Lif, on "Ghetto Matrix," the newest member of the ensemble, Racquel Jones of Kingston, Jamaica, adds her voice to the songs. Released Jan. 11 on ESL Music Records, the album is perfect for making cold winters feel warm. See Thievery Corporation Dec. 31 at The Anthem in Washington, D.C.
Jens Lekman – "Life Will See You Now"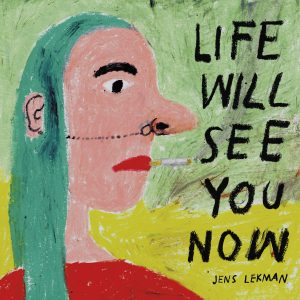 The fourth album from Swedish singer-songwriter Jens Lekman sounds like a modern folk disco. Lekman's sound is influenced by the 80s and he combines that with honest storytelling to create a fun and inspiring pop album with "Life Will See You Now" released Feb. 17 on Secretly Canadian Records. I easily got lost in the stories Lekman weaves on this album. There are notables appearances from Lulu Lamotte on "To Know Your Mission" and "Evening Prayer" and Tracey Thorn on the meta "Hotwire The Ferris Wheel." The album also includes "Postcard #17" from Lekman's "Postcards" series, weekly songs released on his website. See Lekman Feb. 3 at the Andy Warhol Museum in Pittsburgh, Pennsylvania.
John Mayer – "The Search for Everything"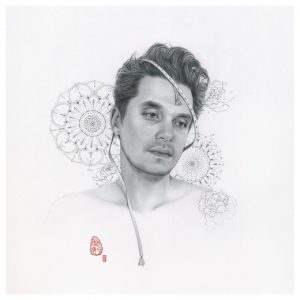 I have a complicated relationship with John Mayer. But, after "The Search for Everything," I just want him to know that John, I "Still Feel Like Your Man." Mayer made me a fan after 2012's "Born and Raised" and "Paradise Valley" the following year. Between then and now, he founded Dead & Company with former Grateful Dead members Bob Weir, Mickey Hart and Bill Kreutzmann. Always the innovator, Mayer released his seventh album in two EPs in advance of the full release April 14 on Columbia Records. Including the single "Love on the Weekend," the album marks a shift in Mayer's sound as a return to pop with his roots firmly planted in Americana.
Robyn Hitchcock – "Robyn Hitchcock"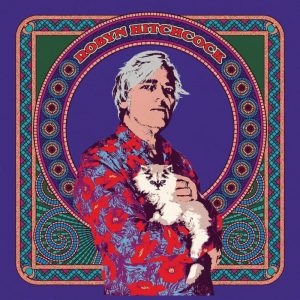 I'm always curious when solo artists who have had long and established careers decide to self-title an album. English psychedelic rocker Robyn Hitchcock did just that for his 21st album released April 21 on Yep Roc Records. It could be because this album is such a departure from the entirely acoustic "The Man Upstairs," released in 2014. The former guitarist for The Soft Boys shows his ability to jump between styles on the honky-tonk "I Pray When I'm Drunk." From the opening track, "I Want To Tell You About What I Want," Hitchcock doesn't slow down. See Robyn Hitchcock Thursday, Feb. 15 and Friday, Feb. 16 at Monty Hall in Jersey City, New Jersey.
Brockhampton –
"Saturation"/"Saturation II"/"Saturation III"

Saturation is an appropriate title for a project that totals three albums consisting of 48 tracks all released within six months. Brockhampton, "the Internet's first boy band," released its first album, "Saturation," June 9, its second, "Saturation II" Aug. 25 and its third "Saturation III" Dec. 15. With so many powerful songs, including "SWEET," "GUMMY" AND "JUNKY" from "Saturation II" and "ZIPPER," "BOOGIE" AND "JOHNNY" from "Saturation III," the project is changing collaborative hip-hop. You can learn more about the band on the series "American Boyband" on Viceland. See Brockhampton Jan. 31 at the TLA in Philadelphia, Pennsylvania.
Shabazz Palaces – "Quazarz: Born On A Gangster Star"/"Quazarz vs. The Jealous Machines"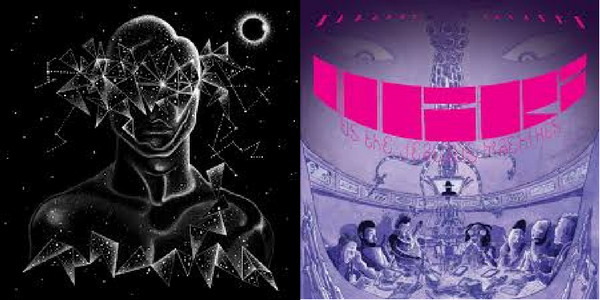 Seattle hip-hop duo Shabazz Palaces is an interstellar project that blends experimental hip-hop with jazz through Ishmael Butler, better known as Palaceer Lazaro, and multi-instrumentalist Tendai "Baba" Maraire. Shabazz Palaces released "Quazarz vs. The Jealous Machines" and "Quazarz Born on a Gangster Star" July 14 as the band's third and fourth albums on Sub Pop Records. While the latter has a style that is more mainstream, including "Shine A Light" featuring Thaddillac. These are deep and spacy songs, but it is an incredible project whether taken as a whole or individually.
Fleet Foxes – "Crack-Up"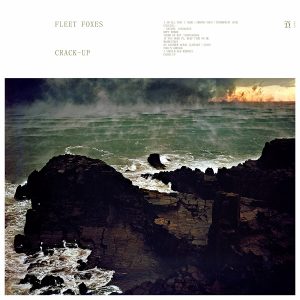 Seattle folk-rock band Fleet Foxes seemed to be having an existential crisis. Following the successful "Helplessness Blues" released in 2011, the band took a hiatus and its drummer, Josh Tilman,  left to create the persona Father John Misty. With that time off, the band dug deep and came up with the profoundly artistic "Crack-Up," released June 16 on Nonesuch Records. To begin the album, "I Am All That I Need / Arroyo Seco / Thumbprint Scar" picks up musically exactly where "Grown Ocean" left off on "Helplessness Blues." The album is complex and intriguing, including the track "Third of May / Ōdaigahara," as well as the seamless, folksy harmonies that make me love Fleet Foxes so much.
Kygo – "Kids In Love"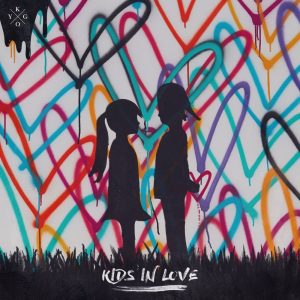 Kygo creates the type of music that is made for videos of outdoor music festivals featuring millennials dancing in the desert. As the follow up to last year's record-breaking debut album "Cloud Nine," the Norwegian electronic music producer delighted the world with "Kids In Love" on Nov. 3 on Sony Music. Between the two albums, he dropped "Stargazing," a four-song EP released Sept. 22 featuring the singles "It Ain't Me" featuring Selena Gomez and "First Time" featuring Ellie Goulding. "Kids In Love" is a shift from the powerful dance beats and to the softer pop-influenced and rock 'n' roll-inspired sounds. Some highlights include "Sunrise" featuring Jason Walker, "Stranger Things" featuring OneRepublic and the title track featuring The Night Game.
Kendrick Lamar – "DAMN."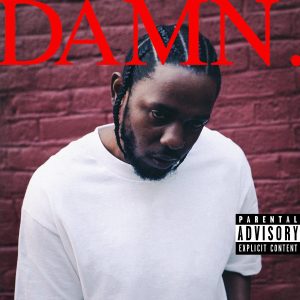 If you haven't listened to "DAMN." Just stop right now and go listen to it. The fourth album from the Compton-based rapper Kendrick Lamar followed in the large political steps of "To Pimp a Butterfly" from 2015. Released April 14 on Top Dawg Records, the album was supported by the hit song "HUMBLE." which Lamar shouts out The High Note (thanks K-Dot). Mike Will Made It produced that track in addition to the other stand out songs including "DNA" and "XXX" featuring U2. If you're a true fan, you won't want to miss the collector's edition of this album, which has the original reversed tracklist and was released Dec. 8.