Kamasi Washington is giving people a reason to listen to jazz. As America's oldest music format, jazz has not held a prominent place in pop culture since bop-obsessed beats wrote about Charlie Parker.
Of course, I think most people have heard of Miles Davis and maybe even some of the people who played with him like Herbie Hancock; who has continued to produce award-winning music and has maintained his own heady following for decades.
Jazz is an expansive genre of music that has influenced musicians in rock 'n' roll, particularly the jam band movement, hip-hop, rhythm and blues, pop and electronic dance music. So why wouldn't a tenor saxophone player perform at major music festivals such as Bonoroo and Coachella?
Sure, there are plenty of modern jazz acts that are getting mainstream attention, such as Trombone Shorty, but your average music fan isn't going to be familiar with guitarist Charlie Hunter or singer Gregory Porter.
Washington, 36, of South Central Los Angeles, made people take notice to his 2015 debut, "The Epic," which was released on the Flying Lotus label Brainfeeder. The album was praised for its originality and complex composition that took more than 60 musicians and singers to record.
Not only did he get the attention of listeners, and critics, but artists took note as well. Washington has collaborated with Flying Lotus, Thundercat, Kendrick Lamar, John Legend and Run the Jewels. He's also done a lot of work behind the scenes to influence the direction of popular music today.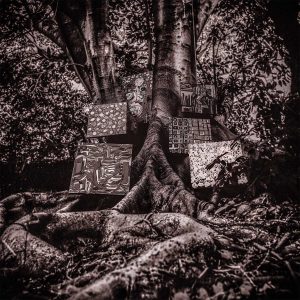 Washington's latest release, "Harmony of Difference," was originally commissioned for this year's Biennial at the Whitney Museum of American Art in New York City. The multimedia exhibit also included a series of paintings by his sister Amani Washington, that, when combined, created the image of a face.
Released as a six-song EP Friday, Sept. 29 on Young Turks, the album consists of five short pieces that are each less than five minutes long and one piece entitled "Truth." The final track combines the themes from the previous songs to create one epic arrangement that includes Thundercat on bass, Terrace Martin on alto sax, and the entire Get Down band backing them up.
Washington has said in multiple interviews that "Harmony of Difference" uses the technique of counterpoint to express a larger theme. Counterpoint is a relationship between multiple melodies that line up in a singular, harmonious thread.
On the album, counterpoint is used as an extension of the American metaphor of the melting pot – many different cultures and traditions coming together from different states to create a single nation. Throughout the album, elements of funk, swing, calypso are heard to translate a similar theme that runs throughout all six tracks.
"Harmony of Difference" has a dreamy introduction to the album with the song "Desire." Slowly, bass lines unfold into a funky organ and the two drummers don't overpower the heaviness of the bass rhythm. It's an ambitious track that peaks at exactly the halfway mark then floats off into spacey keys before returning back to the original melody.
"Humility" has a strong bebop influence that propels the track forward. It's the most upbeat song on the album and has ferocious moments with Washington's tenor saxophone leading the charge.
Washington slows things down on "Knowledge," that has a nice swing feel. By the time you hear the third track, that melodic undercurrent starts to become more obvious. There are notes that meander around the melody before the track digs back into that worn grove.
In addition to providing deep insight into American culture, Washington made a really great jazz album with "Harmony of Difference." The fourth track "Perspective," is funky and in addition to the defining final song, could stand up as a single.
The worldly influences that Washington combines to create "Harmony of Difference" really begin to meld on the "Integrity." I don't want to read too much into the titles of the songs but I think they emphasize the main points he is trying to express through the commonality of these songs.
The final track, "Truth," which was released a single, is one of the best songs I've heard this year. The amount of complexity, depth and emotion that Washington expresses in 13 minutes and 30 seconds, without any words, is pure brilliance. There are vocals on this track, but no lyrics, and the song creates a powerful feeling of unity that has snowballed from the previous songs.
"Harmony of Difference" is the kind of album I think jazz lovers will really appreciate. It may not be the easiest introduction to Washington but I believe it will stand as a milestone in the history of jazz and Washington's career.
Get "Harmony of Difference" from The Young Turks, Amazon, Apple Music, Spotify, Google Play and Tidal. See Kamasi Washington on tour in the United States through Dec. 11.