Going with the flow sounds so easy. Especially when someone else says it.
I don't care if it's listening to Ram Dass while walking on the beach, surfing, or just running errands around town on Saturday afternoon; I am reminded of that hilarious line from "Forgetting Sarah Marshall," when Kunu says to Jason Segel's character, who is learning how to surf, "You're doing too much, do less."
It especially sounds easy to roll with the punches when Parker Millsap is singing about it on his latest album, "Be Here Instead," released April 9, 2021 on Okrahoma Records.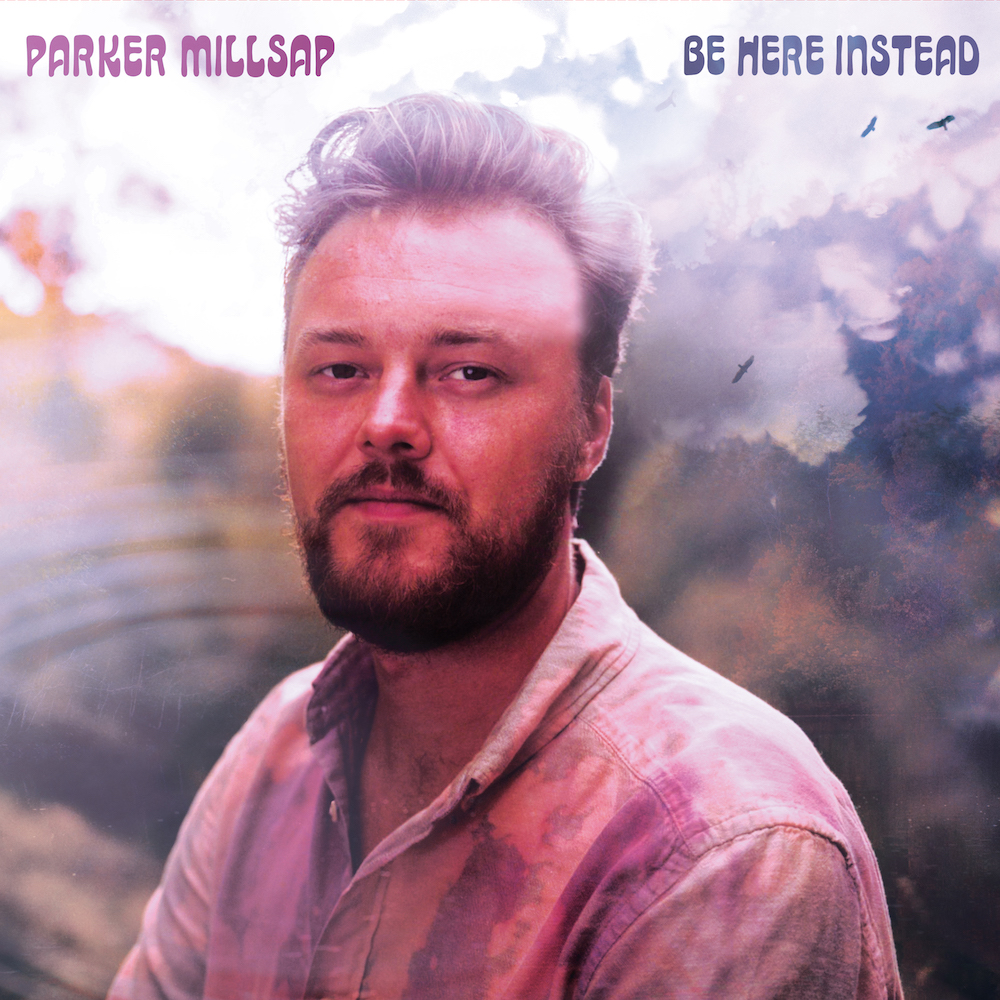 Millsap won me over as a babyfaced roots rocker from Purcell, Oklahoma who captivated Americana music lovers with his self-titled 2014 album and 2016's "The Very Last Day."
Now, the seasoned musician and songwriter is switching to a more modern vintage for his latest collection of songs.
Now based in Nashville, Tennessee, Millsap and his full band were joined by producer John Agnello to record his fifth album mostly live giving the entire album a free-flowing nature.
"My wife's grandfather was an artist who did watercolor paintings, and a few years ago I decided I wanted to try it," Millsap said in a release. "I very quickly found out that watercolors are really hard to work with: you have to embrace your mistakes, and then let them guide you along. It's made me think about how when you mess up, you're basically revealing your humanity, which is what music's all about. When I listen to records, I love when Ray Charles's voice cracks, or when you hear the squeaking of the kick-drum pedal on a Led Zeppelin song. Anything that shows the living, breathing quality of the whole thing—that's always wonderful. That's what we're here for. So don't be afraid to let it happen."
The opening track on "Be Here Instead," sounds like some stoner southern rock full of wide-open organ and instead of slinging folksy tales, Millsap is in the rock 'n' roll driver's seat.
"If you're gonna roll another number
You got to roll the windows down
Or maybe wait 'til we're in the country
We can't get caught in this little town."
-"Rolling," Parker Millsap
Millsap shows off his swagger in a classic Elvis Costello style on "Vulnerable," a song he said he wrote soon after getting married.
"Something about standing in front of a room of people and saying 'This is the one' gave everything an extra weight, and made me think about how I'm still learning to openly communicate what I'm feeling. Because if you hold back instead of just being honest, eventually it's going to come out in some other way. So the best practice is just to be vulnerable—it's never really worth it to try to be tough," Millsap said.
He returns to that classic Americana style with a little more of that 50s-era rockabilly swing and hollow-bodied guitar sound on "It Was You." As Millsap charges up throughout the verses he is almost inviting his listeners to sing along by the time he gets to the final chorus.
On "In Between," he returns to that acoustic singer-songwriter style with captivating fingerpicking. It is contrasted by the crunchy electric guitar riff that opens "Dammit," which is the standout track on the album.
It's the kind of song that has both a Bruce Springsteen and Stan Rogers quality – that is of emboldening the little guy just enough to triumph over the daily struggles of American survival.
When I first heard Parker Millsap, I never thought I would hear a drum machine, like the one that begins the electronic sounds on "Now, Here." I like the play on words between the title "Be Here Instead" and this track title "Now, Here."
He channels some 80s vintage era Paul McCartney on "In Your Eyes," where he is just patiently belting out the lyrics with a modern take on 60s psychedelic rock music playing out in the background.
It's hard not to compare Millsap to other people throughout "Be Here Instead," because his sound is so adventurous on each track as if he is fitting the sound to the lyrics and not caring where that journey takes him.
He has the sweetness of Paul Simon on "Always," where he drops his voice for the verse and then opens back up for the chorus.
Throughout "Be Here Instead," Millsap sounds like he is really living. He is swapping sounds like he is changing channels on the radio and each helps deliver the stories he is telling.
Get "Be Here Instead" from Parker Millsap, Amazon, Apple Music, YouTube Music, Spotify, Tidal and Deezer.
Favorite Tracks:
Rolling
The Real Thing
Vulnerable
It Was You
Dammit