The pandemic has been a time of discovery for me. Besides relearning how to play "Greensleeves" on the guitar, I found Yoga with Adriane thanks to the "Make Me Smart" podcast and I also was introduced to Billy Strings by my good friend Paul Dixon.
Billy Strings is the kind of musician who makes people who don't normally like bluegrass fall in love with bluegrass like people who get hooked on Phish or Keller Williams after their first concert.
The 28-year-old picker of guitars, banjos and mandolins from Michigan's capital of Lansing plays with a punk rock fever and the wisdom of someone who has been around the bend.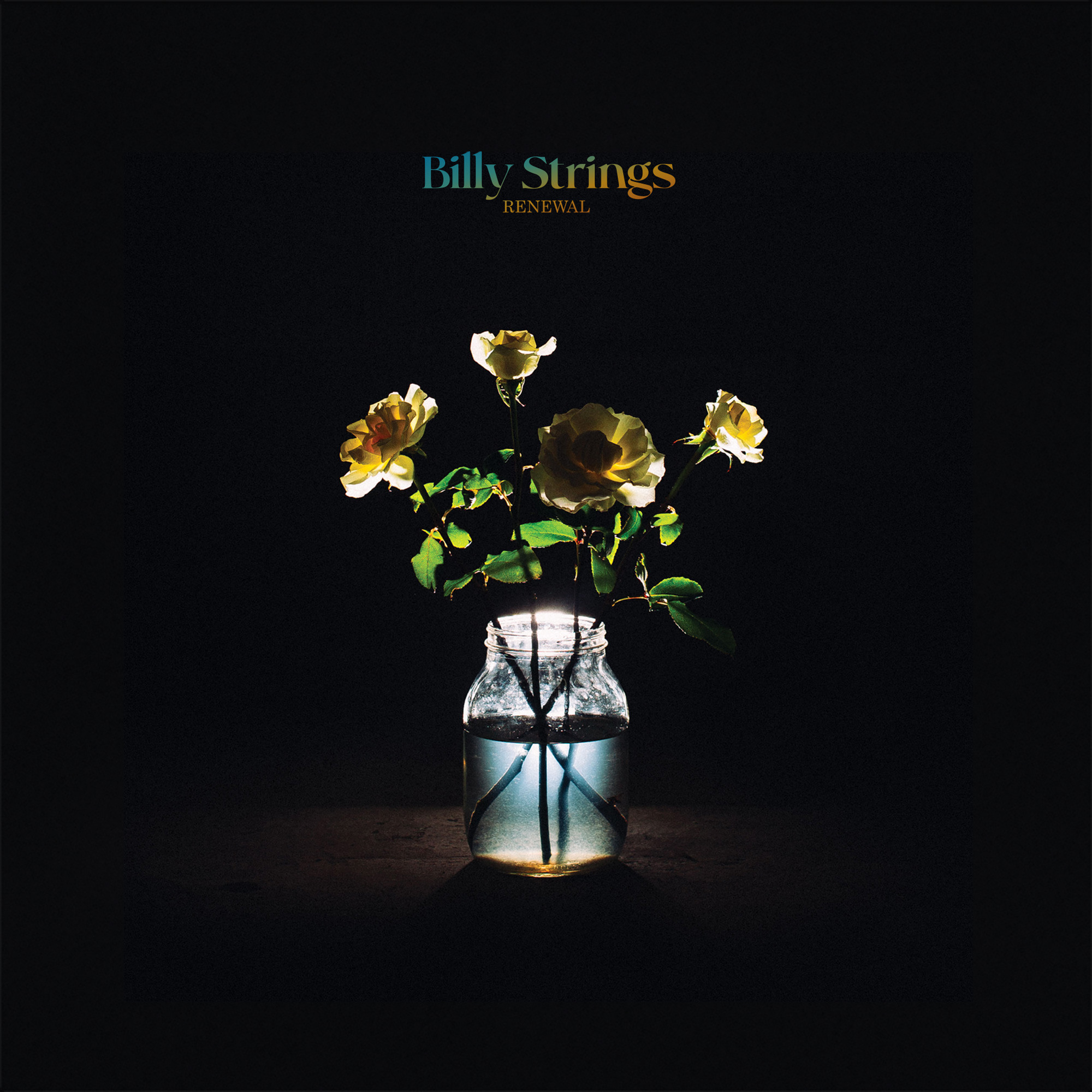 "Renewal," released Sept. 24, 2021 on Rounder Records is the follow-up to "Home," which was awarded a Grammy for best bluegrass album, and the latest from Billy Strings is just as much as of a contender for the same.
The album is full of simple wisdom like the opening line to the first track, "Know It All," he sings, "Well all I know is everything I've learned."
He continues to opine and nails the grandfatherly advice on "Secrets."
"If you can link your value to your wallet or a key chain
Or a locked wrought iron fence around your yard
Living check to check, a skinny tie around your neck
On stolen time and borrowed numbers off a card
You blink and life is left behind you
There's no escape, that's just a fact
We're all a dollar short and
Every one of us is running out of track
Little said is soonest mended
Without a wing a word could fly a 1,000 miles
I'd rather be abandoned or alone
Just so I could lend my secrets to the wind."
-"Secrets," Billy Strings
"Heartbeat Of America" is like his "The Devil Went Down To Georgia," although about half as long. I mean, who doesn't love a casual drug reference in an otherwise conservative music genre – see Kacey Musgraves and Sturgill Simpson.

There is a love that fades in and out like a ghost throughout the tracks. "Used to have a girl but that's alright, She came to me in a dream, And slipped away like a running stream," he sings on "Love And Regret."
On "In The Morning Light" he tenderly sings that he would give it all to her, because "She comes through to me in any kind of weather, And I know I'll never see a brighter day."
There is nothing that I love better than a good old happy-go-lucky bluegrass track and that's exactly what I get on "This Old World." From the opening verse through the final chorus the song is a wellspring of the "dust yourself off and try again" brand of positivity.
"Well there's nothing worse than feeling
Like you're first in line for losing
I thought my life was cruising then it crumbled all away
I had a lot to give but what I gave should be forgotten
Unnoticed like a stranger I'll surrender for the day"
-"This Old World," Billy Strings
He's got the southern charm of Marcus King on "Show Me The Door" before falling into a sort of Jerry Garcia and David "Dawg" Grisman-inspired jam.
The other kind of bluegrass I love is the funny drinkin' song about the ne'er-do-well that is down on his luck, which is exactly what Strings delivers on "Hellbender."
There is plenty of cowboy poetry, like this little ditty from "The Fire On My Tongue":
"I've got too many sorrows
And far too little time
To sit and drown out these memories
Under Tennessee rye."
I love the deep playing that he does on "Hide and Seek." He's not just a fast picker but also a spacey jammer. It's at times like this where he crosses over from straight bluegrass to more country rock.
He does the same on "Fire Line," which could easily be played on any modern country music station without any bluegrass haters turning up their nose. With its wide open chorus and intricate mandolin playing that blends with the banjo, the sound is modern while being rooted in a past vintage at the same time.
At 16 tracks, Billy Strings packs a lot of grass in "Renewal." But for one hour and 10 minutes, the artist proves the various and inspiring ways that Billy can express himself through his strings.
See Billy Strings Nov. 10 and 11 at The Fillmore in Philadelphia.
Get "Renewal" from Billy Strings, Bandcamp, Amazon, Apple Music, YouTube Music, Spotify, Tidal and Deezer.
Favorite Tracks:
Know It All
Secrets
Heartbeat Of America
This Old World
Hellbender
The Fire On My Tongue
Nothing's Working
Hide and Seek
Fire Line