It's fitting that the first time that I saw or heard Sturgill Simpson was at the Philadelphia Folk Festival because the singer-songwriter's latest album has me longing for the sights and sounds of the hill at the Old Pool Farm in Upper Salford Township, Pennsylvania.
It should be no surprise that the country singer-songwriter would lean into the bluegrass, not because of his Kentucky roots but from the two-part "Cuttin' Grass," series he released last year.
"The Ballad of Dood and Juanita," released Aug. 20, 2021 via his own High Top Mountain records, is a concept album that tells a story from start to finish and is the tightest Sturgill Simpson album to date.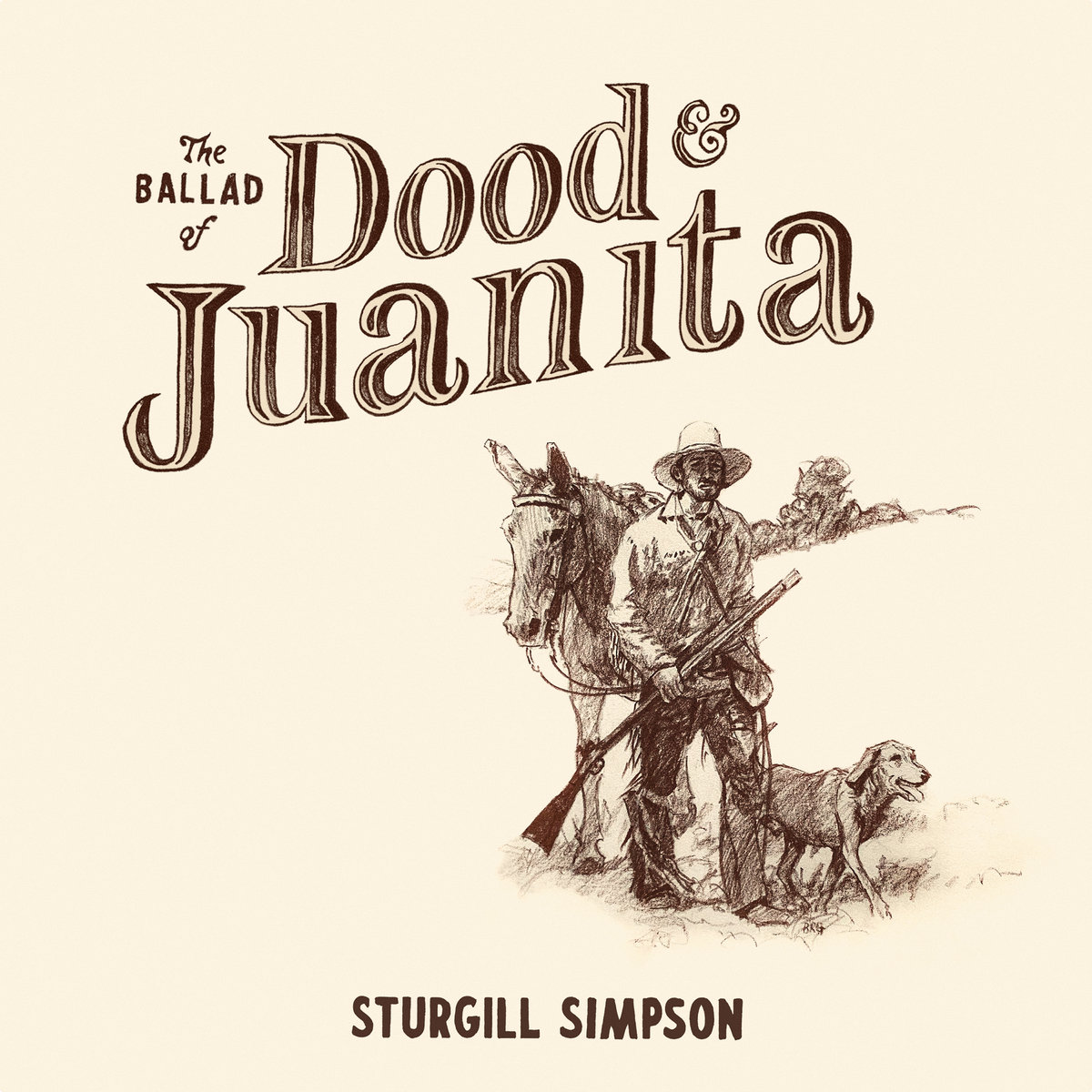 The title is a tribute to his grandparents but the story within Simpson's seventh album about a Civil War gunslinger fighting for his love is completely fictional.
On this, like "Cuttin' Grass," Simpson is joined by producer David "Fergie" Ferguson, percussionist, Sam Bacco, bassist Mike Bub, Stuart Duncan on fiddle, guitarist Mark Howard, mandolin player Sierra Hull, Jelly Roll Johnson on harmonica, drummer Miles Miller, banjo player Tim O'Brien, guitarist and banjo player Scott Vestal.
The track "Ol' Dood (Part I)" tells the tale of the man they called Dood who had hands like a bear and who was the son of a mountain miner.
The plot for "The Ballad of Dood and Juanita," is laid out in "One in the Saddle, One on the Ground," as Dood is shot and Juanita is taken by a bandit. But, Dood survives and gets his trusty mule Shamrock and his dog Sam and goes off to find her.
The bluegrass reels are square-dancing around one another on "Shamrock." The fiddle playing is as strong as Simpson's storytelling throughout the very tight album, which clocks in at 27 minutes 46 seconds across 10 tracks.
As they search for Juanita for the better part of a week, Sam dies and is paid an incredible tribute in a song that isn't just for a dog, but truly for a best friend.
Willie Nelson lends his guitar solo to Simpson on "Juanita," the track where Dood pays tribute to his bride, and one of the standouts on the album.
Once Dood finds Juanita, who had been traded for a horse and takes her back home and then goes back out and hunts down the bandit with a tomahawk in "Ol' Dood (Part II)."
It's a hell of a story, so is the story that Simpson told "Rolling Stone" about this being the fifth and final album in a story arc for the character Sturgill Simpson.
Whether or not this is the last album from Sturgill Simpson as a solo artist, his work on "The Ballad of Dood and Juanita" shows his range as a songwriter and a musician. More than just a country music singer, Sturgill Simpson is a force in the musical world no matter what genre he dips his toe into. Sign me up for electronic dance Sturgill Simpson – the galactic cowboy tales.
See Sturgill Simpson Friday, Sept. 24 at the Outlaw Country Music Festival at Merriweather Post Pavilion in Columbia, Maryland and Sept. 28-Oct. 2 at Webster Hall in New York City.
Get "The Ballad of Dood and Juanita" from Sturgill Simpson, Bandcamp, Amazon, Apple Music, YouTube Music, Spotify, Tidal and Deezer.
Favorite Tracks:
Ol' Dood (Part I)
Shamrock
Sam
Juanita
Go in Peace
Ol' Dood (Part II)