Twenty-three-year-old singer-songwriter Marcus King packs his debut album "El Dorado" with fluid and soulful songs that showcase his velvety musicianship.
Released Jan. 17 via Fantasy Records and produced Dan Auerbach of The Black Keys, the album is a smooth-driving vehicle for King to explore the territories of rock 'n' roll, rhythm and blues, soul and country music.
If King sounds like he's been playing for as long as he's been alive, it's actually close – he's a fourth-generation musician from  Greenville, South Carolina who has been a professional musician since he was 11-years-old.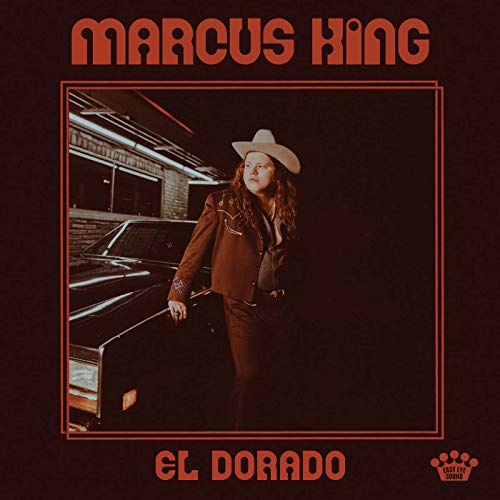 Using his gritty voice that sounds that it has been through more than two decades of ups and downs, King gets personal. He sounds vulnerable, maybe because this album does not include jamming country group The Marcus King Band, which he founded in 2013 in Greenville, South Carolina.
Raw and unreserved within careful earshot of Auerbach, the two co-wrote 12 songs in three days at Easy Eye Sound studio in Nashville. They were joined in the studio by drummer Gene Chrisman and keyboardist Bobby Wood who have worked with Dusty Springfield, Elvis Presley's, Bobby Womack and Joe Tex.
Throughout "El Dorado," there is therapeutic quality to King's music, like riding along and chatting with an old friend. The 42:10 of music breaks down the space between the songwriter and listener making the cable not just conversational, but also close and confessional.
Beginning with "Young Man's Dream," Marcus King lays out his simple thesis: "Left my home when I was 17/Feet were dirty, but my soul was clean/I was lookin' for a young man's dream, it seemed."
With a weathered voice and a young man's energy, King powers through furious and raw blues tracks like "The Well." The song has everything a boot-stomping southern rock song should – a splash of holy water, a shot of whiskey, driving bass and a blazing guitar solo.
On the soulful "Wildflowers and Wine," King breaks down an emotional ballad that pours with passion. The song doesn't just show his deep affection for his love, but also his deep devotion to the blues guitar.
The album is dripping with seventies southern swagger – including the "One Day She's Here." King has plenty of room to explore this heartbreak song while letting Wood and Chrisman shine where they are strongest – picking up the groove and amping it up before handing it back to the bandleader.
The album has plenty of softer moments, like "Sweet Mariona," King's raspy drawn-out voice takes a golden hue that radiates warmth if you put your face up to the speakers. That sweet southern drawl lays lazily around the ballad "Beautiful Stranger" but effortlessly hits the right notes.
Adding to the vintage charm that Wood and Chrisman bring to "Break" is the majestic production by Auerbach. He creates a whimsical space for King to galavant through the song about a stoic young man in a small town who will stand by his woman.
Auerbach is nearly perfectly paired with King on this album. The classic rhythm and blues sound that they create on tracks like "Love Song" and "No Pain" is a delicate marriage that compliant one another.
My favorite moments on the album are when King lets loose and has fun on the tracks. Toward the end of the album, "Turn It Up" and "Too Much Whiskey" do just that. King sounds more comfortable in the driver's seat and eases back into his seat to crank up the throttle.
Whether his fingers are searing blues guitar licks or his voice is singing sultry southern rock tunes, King takes listeners for a spin around his talented head-on "El Dorado."
See Marcus King at the Love Rocks NYC festival Thursday, March 12 at the Beacon Theatre in New York City, Saturday, June 13 at Bonnaroo music festival and Thursday, June 18 at LOCKN' Festival in Arrington, Virginia.
The Marcus King Band is opening for Chris Stapleton Friday, Oct. 9 at Boardwalk Hall in Atlantic City, New Jersey and Saturday, Oct. 10 at Madison Square Garden in New York City.
Get "El Dorado" from Marcus King, Amazon, Apple Music, Google Play, Spotify, Tidal and Deezer.
Favorite Tracks:
Young Man's Dream
The Well
Wildflowers and Wine
One Day She's Here
Break
Turn It Up
Too Much Whiskey