British rapper Stormzy embraces slower rhythm and blues-inspired vibes to frame the retelling of his story on his third album "This Is What I Mean," released Friday, Nov. 25, 2022 via 0207 Def Jam.
The 29-year-old London, England lyricist born Michael Ebenezer Kwadjo Omari Owuo Jr. has been on my radar since his 2017 debut "Gang Signs and Prayer."
It was his 2019 album "Heavy Is The Head" that brought international attention to the grime artist and then his explosive permanence at the annual Glastonbury Festival that supercharged his stardom.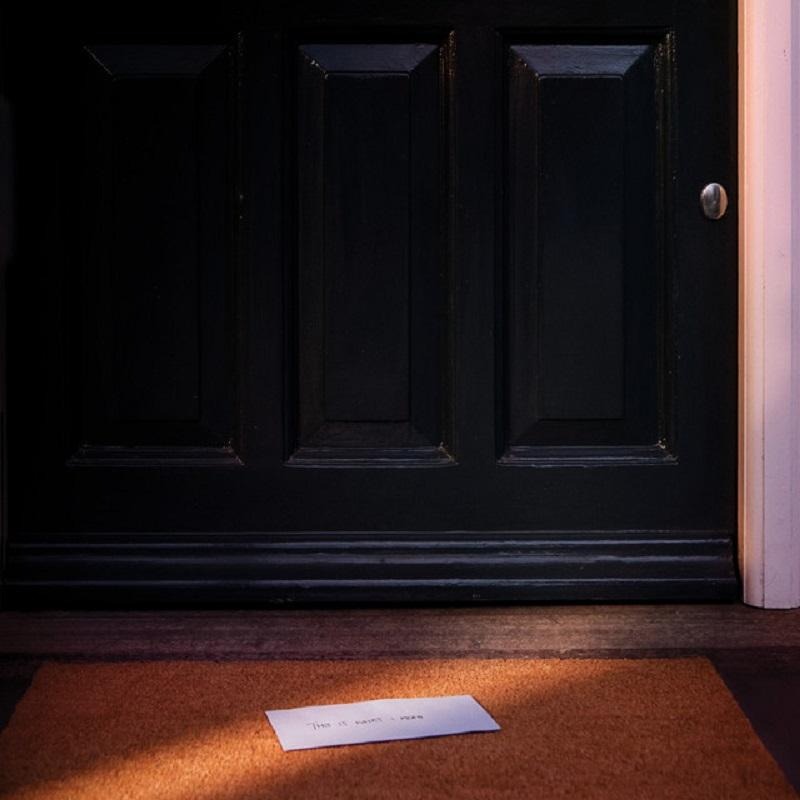 The artist doesn't hold back on his latest album. He opens his diary about a past relationship on the opening track "Fire + Water." The stream-of-consciousness thought pattern shows notes of Chance the Rapper and Prince with sound effects making the track, which spans more than 8 minutes, truly an immersive experience featuring vocals by Debbie, Jacob Collier and Sampha.
He then explodes off the top rope like Jimmy "Superfly" Snuka with the title track. Stormzy is comfortable in his grime style with deep religious undertones and wry humor which has become his signature and amassed millions of fans of the rapper. Amaarae and Black Sherif get features but Ms Banks steals her verse from the crowd.
"I think I'm Kanye mixed with Donny Hathaway
I heard Sunday's the new Saturday
We praisin' God, I watch my enemies evaporate
Hallelujah, to be honest, I could plan and do you."
The album then flips back into heavy rhythm and blues with the emotional ballad "Firebabe." The song stands out for its emotional tone, featuring Debbie, Jacob Collier and Sampha and executively produced along with the other 11 tracks by PRGRSHN.
I love the spoken-word poetry of tracks like "Please" that are just Stormy and Debbie with keys and some cathedral tones, which is the same reason that "Blessings (Reprise)" by Chance the Rapper is one of my favorite songs ever.
I get some Miguel vibes from the production on "Need You," which is definitely a departure from previous Stormzy albums. It sounds like the artist is dipping his toe into the warm waters of his musical influences.
The first single from the album, "Hide and Seek" puts Stormzy back in the confessional booth as he tries to rewind the tape on a past relationship. Featuring vocals by Oxlade, Äyanna, and Teni, the singer continues to search for answers within.
He weighs into political activism on "My Presidents Are Black" which references two more of my favorite rappers in Kendrick Lamar and Dave. It contains my favorite lines on the album:
"It can't be you who found us, we don't need you to crown us
I had a crown before my song, this is the mountain that I'm on
We set up shop, but never closed the shutter
I give you all the keys, don't matter if we know each other"
Featuring vocals by India Arie, Stormzy sounds light on "I Got My Smile Back." He namechecks the Bible, his previous album, luxury cars and Patek Philippe in a stream of verses that somehow makes him sound more authentic. The production reminds me of The Streets and after listening to it a couple of times became one of my favorite tracks on the album.
The album closes with the religious "Give It To The Water" which lets Debbie Ehirim and a piano do most of the heavy lifting and let the emotional tide carry the album home.
Throughout the 51 minutes and 13 seconds of "This Is What I Mean" Stormzy reintroduces himself to his fans by showing them his biggest personal mistakes and how his faith has helped him overcome the challenges in his life.
The album not only serves as a vessel to contain these confessions but also are a guiding light for listeners looking for a path during dark times.
Get "This Is What I Mean" from Stormzy, Amazon, Apple Music, YouTube Music, Spotify, Tidal, Deezer and Pandora.
Favorite Tracks:
Fire + Water
This Is What I Mean
Firebabe
Please
Need You
Hide and Seek
I Got My Smile Back