Everything seems to come full circle, doesn't it? That's what recently happened with one of my favorite artists – Mike Skinner from The Streets.
During my college years, I would make weekly treks to New World Records on Elmwood Avenue in Buffalo, New York. I have no idea what I was looking for when I found the third album from the artist, "The Hardest Way to Make an Easy Living." I also had no idea there was a new album by The Streets since I had just discovered the group a few years before. Which I why I write this blog.
The English rapper and producer released his debut "Original Pirate Material," which still ranks as one of my favorite chill-out albums, in 2002. He followed that up with a brilliant concept album "A Grand Don't Come for Free," about his life as a DJ before The Streets.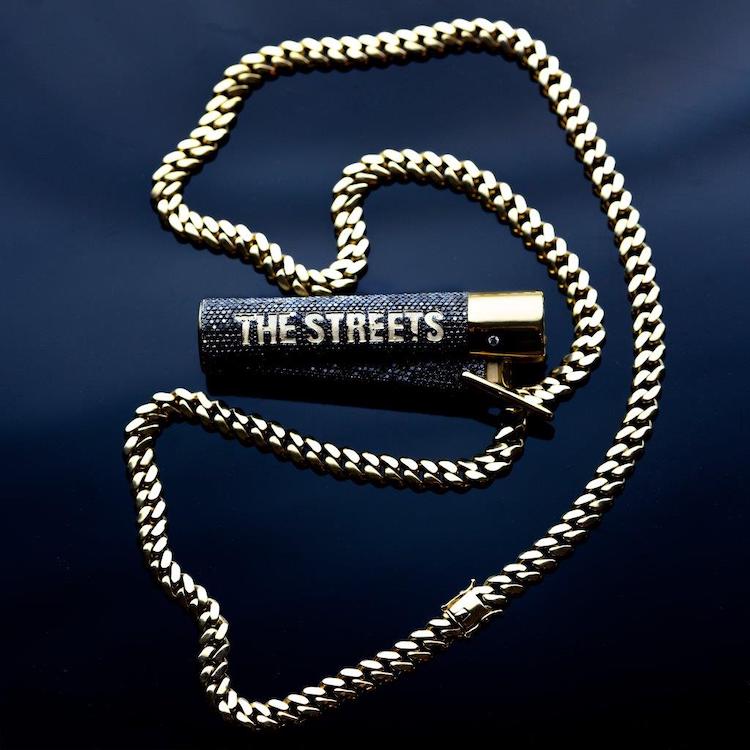 Then, in 2011, in addition to his album "Computers and Blues," Skinner created a new suite of songs for "The Inbetweeners," movie, which at that time was one of my favorite television shows. Then, he dropped a couple projects with The D.O.T and then pulled the plug on The Streets and everything else.
That was until he resurrected The Streets with a new album, a mixtape, "None Of Us Are Getting Out Of This Life Alive," released July 10 on Island Records.
The album consists of 12 new tracks, each featuring a different artist editing their own unique influence on each song. From the ubiquitous Clipper lighter on the cover, which has been blinged out for this, the sixth album by The Streets, this is saturated in Skinner's style.
"The sessions are a mixture of silence, apprehension, boredom, blasts of undefinable creativity and chatting shit," said Skinner in a promo video for the album for Vice.
Just like that ice on his chain bouncing against his chest, Skinner isn't shy about his intent with this album. He opens it with "Call My Phone Thinking I'm Doing Nothing Better," featuring Kevin Parker from Tame Impala.
Parker's sun-stained vocals drip across the chorus in the perfect contrast to Skinner's flow as he sings, "I was gonna call you back, I swear/ Just as soon as I felt up to it." I can also admit to doing exactly that and looking at the phone waiting for it to stop ringing so I can go back to whatever I was doing before. It's as if I'm getting called out from the opening lines of the album.
Skinner invites frontman Joe Talbot from British punk band Idles to join him on the title track where he rails against the little things that are going to make him snap one day. Again, who can't relate to being angrier at the little things because they are thinking they all add up to one big nothing.
"I Wish You Loved You As Much As You Love Him" featuring Donae'O and Greentea Peng has exactly the production that made me fall in love with The Streets. It's combining that unique sound with an empathetic and relatable view of the world that makes Skinner such a legend.
His style is only enhanced by guest artists – like how Donae'O flips the perspective for his verse and sings, "I wish you loved you and gave yourself loving/ 'Cause loving yourself is true wealth, honey."
One of the other things that I love about Skinner's style is he makes songs that seem born from single thoughts and then expanded with a "why the fuck not?" attitude, which is what "You Can't Afford Me," sounds like.
He gets moody with Eliza and Jesse James Solomon on "I Know Something You Did," which has a funky bass line. Then he drops the house music bass sounds on "Eskimo Ice" featuring Kasien. He completes the center set of warped out songs with "Phone Is Always In My Hand."
Oscar #worldpeace points Skinner toward more of a dubstep direction on "The Poison I Take Hoping You Will Suffer." As with much of the album, it's much of a meta-analysis of Skinner trying to create this album during the coronavirus pandemic. There are great lines like, "So stressed about getting my life in order/ Don't get my life in order," that are said almost out of necessity.
It's fitting that he follows up the mumble rap "Same Direction," with a feature from Hak Baker that could only be matched by Brad Pitt's Pikey performance in "Snatch," requiring subtitles to understand. Skinner brings some of that falling up optimism that he had on "Everything Is Borrowed," on "Falling Down."
It reminds me of something he said in that Vice video – The worse you feel from a hangover is 10 hours after you stop drinking. So if you think you're feeling bad in the morning, you will eventually better after that 10-hour mark. So that's something to look forward to.
As if the entire album wasn't enough of a project for Skinner to get his feelings off his chest, he drops them on "Conspiracy Theory Freestyle" featuring Rob Harvey.
"The world is round to stop you seeing too far down the road
Unless, of course, the world is credibly flat
(I sit and pray that it will carry me–)
But if you want you a conspiracy
There's an edible for that."
-"Conspiracy Theory Freestyle," The Streets
It's funny how things all seem to work out in the end, isn't it? While The Streets took off for nine years, it was right when a pandemic hit that its creator, Mike Skinner, needed it most.
Adapting to the time and place we find ourselves in 2020, he created his first mixtape with each track featuring a different artist. Throughout it all, he does keep reminding us that, "None Of Us Are Getting Out Of This Life Alive."
Get "None Of Us Are Getting Out Of This Life Alive" from The Streets, Amazon, Apple Music, Google Play, Spotify, Tidal and Deezer.
Favorite Tracks:
Call My Phone Thinking I'm Doing Nothing Better
I Wish You Loved You As Much As You Love Him
You Can't Afford Me
The Poison I Take Hoping You Will Suffer
Falling Down