The artist's job is to create art. It sounds simple enough, right? If only creativity was consistent and able to be controlled in the same realm of space and time that you and I will agree to exist in for the purposes of this blog.
Alas, it's not that simple. The wastebasket of history is littered with lost masterpieces. Music, of course, is no different. Just recently I featured an album that Neil Young felt was too personal to release for decades.
However, it's hard for artists to give up that feeling of control. Tweaking a piece up until the final moments it is released, or in the cases of George Lucas and Kayne West, after projects are released, is common. When is it done? When can the audience decide? Who knows.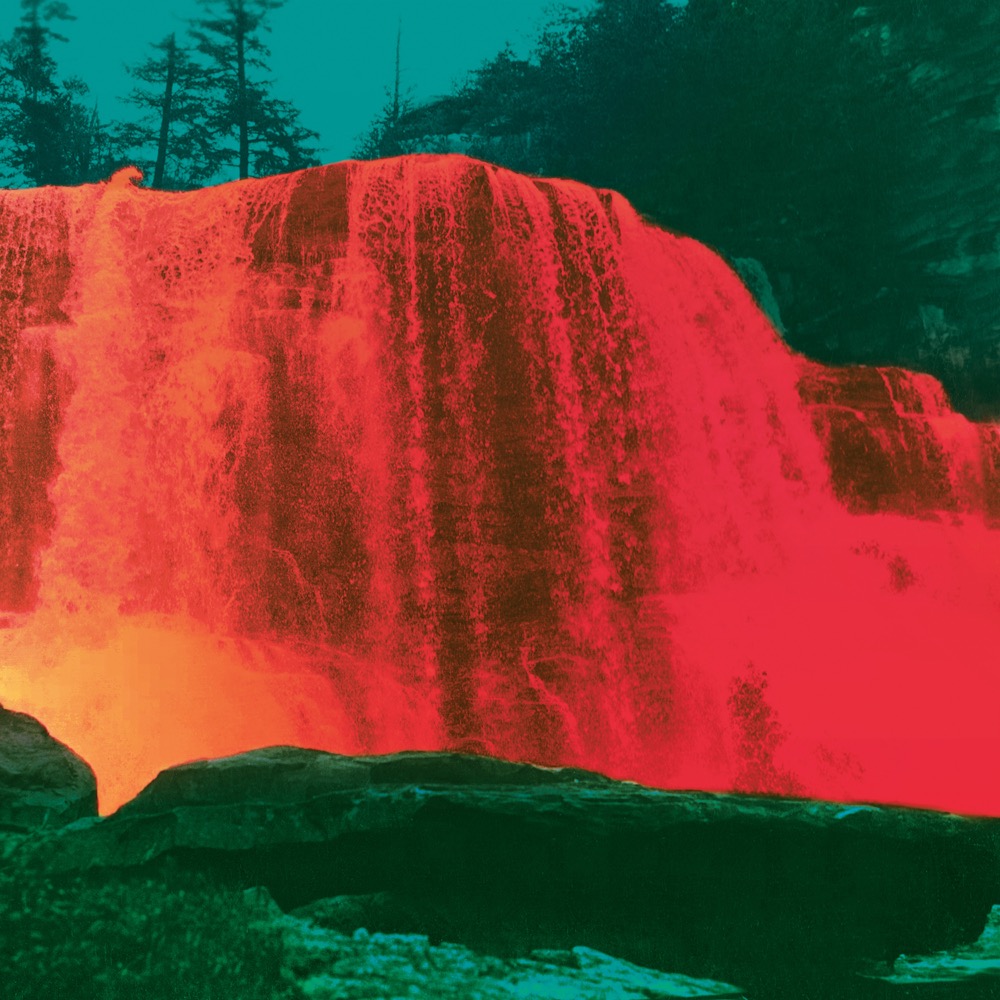 Ultimately, the coronavirus pandemic has led to a degree of reflection for the entire planet. Like many of us who were doing a lot more walking in the early days of stay-at-home orders, My Morning Jacket frontman Jim James stumbled across a lost track from the band's sessions for what was released as "The Waterfall" in 2015.
What he heard after hitting shuffle on his music player was "Spinning My Wheels," what would become the opening track of the first My Morning Jacket album in five years, "The Waterfall II," released July 10, 2020 on ATO Records.
For a band that was known as some of the most loyal road dogs who amassed an international cult following, they began to slow down around 2014. Then, the members of My Morning Jacket holed up at Panoramic House studio in Stinson Beach just outside Muir Woods in northern California.
More than two dozen songs came out of the sessions and the band ultimately decided to release one album, "The Waterfall," which earned My Morning Jacket a Grammy Award nomination for Best Alternative Music Album. The rest of the tracks were shelved for a rainy day.
I think we can all agree that 2020 counts as a rainy day.
James' haunting falsetto starts "Spinning My Wheels," to open the band's ninth studio album. It begins a feeling, which endures throughout the 10 tracks, an ever-present sadness that is poorly masked by upbeat instrumentation. As he sings about living with the purpose these words ring especially true as a virus has killed millions and has ravaged the entire world.
"Well, it don't matter where you settle down
And it sure don't matter where they put you in the ground
The only point of thinking is to break the spell
To love another day and live to tell."
-"Spinning My Wheels," Jim James, My Morning Jacket
That shift toward positive thinking is exactly what propels the following track, "Still Thinkin." Through its muted guitar riffs and pounding drumbeat, James is relentless is effort, even though he releases "What I a fool I was."
It's the first taste of a dreamy guitar solo on the album, which seems to distract James from the words that he is singing on the tracks.
James is preaching patience on "Climbing The Ladder," which praises paying dues and doing the right thing, even when it blows up in your face. He plays with the waiting metaphor as the tempo is slowed down, warped and sped back up in time for a fuzzy guitar solo.
James pushes the extent of his vocal range throughout the album, and it's especially tender on "Feel You." It opens with some beautiful piano work by Bo Koster that sets the mood. I found myself constantly feeling for his heartbreak before getting lost in the harmonized guitar riffs that fade into a hazy solo.
Brittany Howard from Alabama Shakes and her own respected solo career is not credited to any specific track as a vocalist, but the album as a whole, as she blends with the band, which includes Tom Blankenship on bass, guitarist Carl Broemel – guitar and drummer.
"Beautiful Love (Wasn't Enough)," has another whimsical opening provided by Koster. It spotlights the contrast between those upbeat sounds and the heartbreaking lyrics as James questions why he couldn't make his relationship work before falling into another crunchy guitar solo.
"Why is my bitter heart so demanding?
So unforgiving of you?
Why can't I be more understanding?
Why's that so hard for me to do?"
-"Beautiful Love (Wasn't Enough)," Jim James, My Morning Jacket
Like all of My Morning Jacket's songs, this album sounds timeless as the band's amorphous style blends with its subject. From psychedelic alternative rock to expansive retro folk, the band never sticks to one sound across the 46 minutes on "The Waterfall II."
One of my favorite songs on the album, and maybe in general now that I've listened to easily 30 times, is "Run It." The piano solo makes it an instant classic for me, and it's a message about being kind and going to the water to get your mind right all ring true.
Those bright, cheery feelings, are contrasted stylistically from the opening chords on the next track "Wasted." The warped rock 'n' roll song weighs heavy on the album and drifts into an instrumental segue which slowly builds guitars and horns to the impeccable cacophony.
The folksy acoustic track, "Welcome Home," is the dream come true for James. Follows the path of the homesick musician who can hang his hat and be around someone he loves. It sounds bit out of place because it is one of a few songs not recorded during these 2014 sessions.
James' authentic voice leads the band like a beacon from the acoustic tracks, like "Welcome Home" to the dreamy sunny California closing ballad "The First Time."
Even if the album isn't completely new; "The First Time" appearing on the soundtrack to the Showtime series "Roadies," "Magic Bullet" is four years old and "Welcome Home," was released in 2011 as part of an "iTunes Sessions EP," the bulk of "The Waterfall II" contains solid My Morning Jacket material built to withstand the elements of time.
Throughout the moodiness and sadness that comes across on "The Waterfall II," James' realness is what makes the album relatable.
Get "The Waterfall II" from My Morning Jacket, Bandcamp, Amazon, Apple Music, Google Play, Spotify, Tidal and Deezer.
Favorite Tracks:
Spinning My Wheels
Climbing The Ladder
Feel You
Run It
Wasted