For as long as I can remember, I have considered myself a fan of Neil Young. I was introduced to a mutton-chopped, Canadian-tuxedo wearing madman screaming "Keep On Rockin' In The Free World" with Pearl Jam at the 1993 MTV Music Awards – a video that seemed to be on repeat on the channel when I was growing up.
In high school, as I started playing acoustic guitar, I got into Young for his work with Crosby, Stills, Nash and Young and I saw the band on tour at the Trump Taj Mahal in 2002.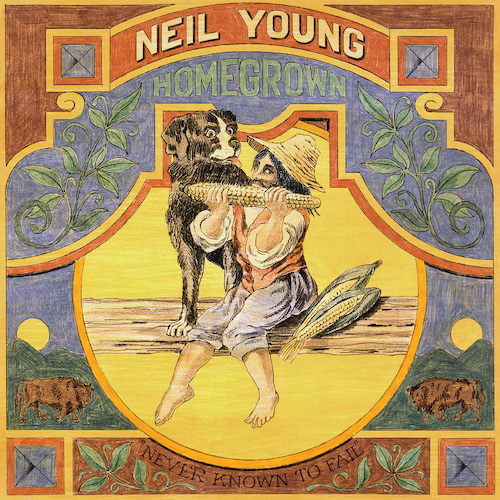 Known for his extensive vault of archives, Young has uncovered his long lost love album recorded in the hangover from his relationship to Carrie Snodgress the 70s, "Homegrown," released June 19 via Reprise Records.
What now marks his 40th studio release, the album was originally recorded between June 1974, after "On the Beach" and January 1975, before he entered the studio to begin recording "Zuma." Part of the album was recorded while he on CSNY's famous "Doom Tour" of 1974.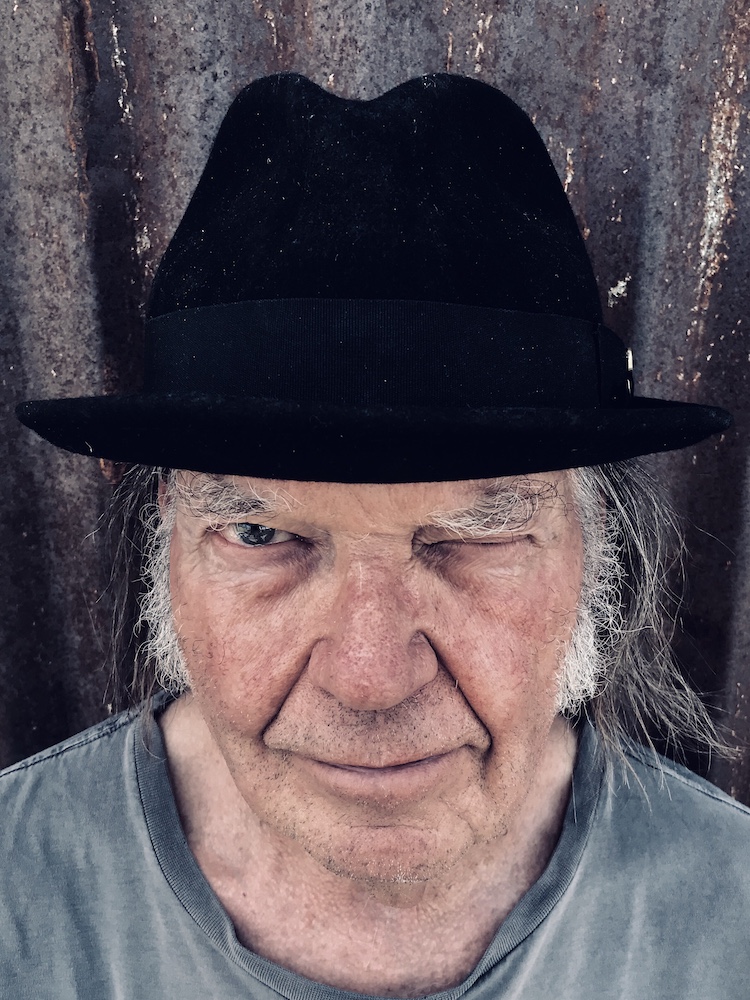 "I apologize. This album Homegrown should have been there for you a couple of years after Harvest. It's the sad side of a love affair. The damage done. The heartache. I just couldn't listen to it. I wanted to move on. So I kept it to myself, hidden away in the vault, on the shelf, in the back of my mind….but I should have shared it. It's actually beautiful. That's why I made it in the first place. Sometimes life hurts. You know what I mean. This is the one that got away," Young said in a release.
"It was a little too personal," Young told Rolling Stone's Cameron Crowe in 1975. "It scared me. … I've never released any of those. And I probably never will. I think I'd be too embarrassed to put them out. They're a little too real."
The master tapes sat roughly unheard for 46 years until their release. They were restored by John Hanlon, and mastered by Chris Bellman at Bernie Grundman Mastering.
Even this release was delayed, originally scheduled for Record Store Day April 18, 2020, the Covid-19 pandemic pushed it back until June.
Fans can only be happy that this was finally released as it features some incredible songs by Young and includes legends from The Band Levon Helm and Robbie Robertson as well as EmmyLou Harris on some songs.
"Homegrown" opens with Young seeing down the road to the end of their relationship on "Seperate Ways." He's sure it's over – the first line is "I won't apologize," and he sounds broken up about it:
"Now we go our separate ways
Lookin' for better days
Sharin' our little boy
Who grew from joy back then."
On the following track, "Try," Young sounds hopeful while being realistic. This features vocals by Harris as well as drumming by Helm with Young on the piano.
Young's piano work is really stark and echos the lyrics on "Mexico." He sounds lost as he sings, "Oh, those sandy beaches, Daddy is a travelin' man." It reminds me of the same sound that Conor Oberst achieved on "Ruminations"
"Love is a Rose" and "Little Wing" were featured on "Decade" in 1977 but was originally intended for "Homegrown."
There's some ethereal sonic sound that goes on in the background while Young rambles on "Florida." It also reminds me of another Oberst track; the opening to "At The Bottom Of Everything," by Bright Eyes.
Young doesn't sound very convincing on the stoned, slow, boot-stomping blues track "We Don't Smoke It No More." It features some wild harmonica work by Young and it's very jammy. I'm not sure if the band is as stoned as they are drunk or they ate too many of those Qualudes I hear were so popular in the 70s, but it works all the same for me.
The feelings that things may work out on "Try" are completely reversed by the time he gets to "Vacancy." He talks about a woman with a poisoned stare and says "I need that girl like the night needs the day, I don't need you getting in my way."
"White Line" is Young sounding his most burned out. He sings "I saw some things that I never would have guessed, well I've been down but I'm comin' back up again." This version of the track also includes Robertson.
In another change up to an old Young favorite, the version of "Star of Bethlehem" here features Harris' vocals.
"Homegrown" is a long lost heirloom that happily has been uncovered by Neil Young so the world can share in his heartbreak.
It sounds crisp and contemporary even though it is more than 40 years old; it entirely captures the energy that Young created throughout the 70s.
Get "Homegrown" from Neil Young, Amazon, Apple Music, Google Play, Spotify, Tidal and Deezer.
Favorite Tracks
Separate Ways
Try
Love Is A Rose
Homegrown
White Line
Vacancy