I have been thinking more about the kinship between punk rock and folk music since going to Frantic City a few weeks ago.
Before I even knew what folk music was, I was a punk fan. Way back in the year 2000, I went to Warped Tour in Camden, New Jersey which made me a lifelong fan of the genre.
Of course, while I was there I was looking to get some shirts from my favorite bands and at the top of the list was Anti-Flag. I got a T-shirt that was black, like basically every punk rock shirt, except on it was the red printing of an acoustic guitar with the words "This Machine Kills Fascists" printed on it. I just thought it was cool.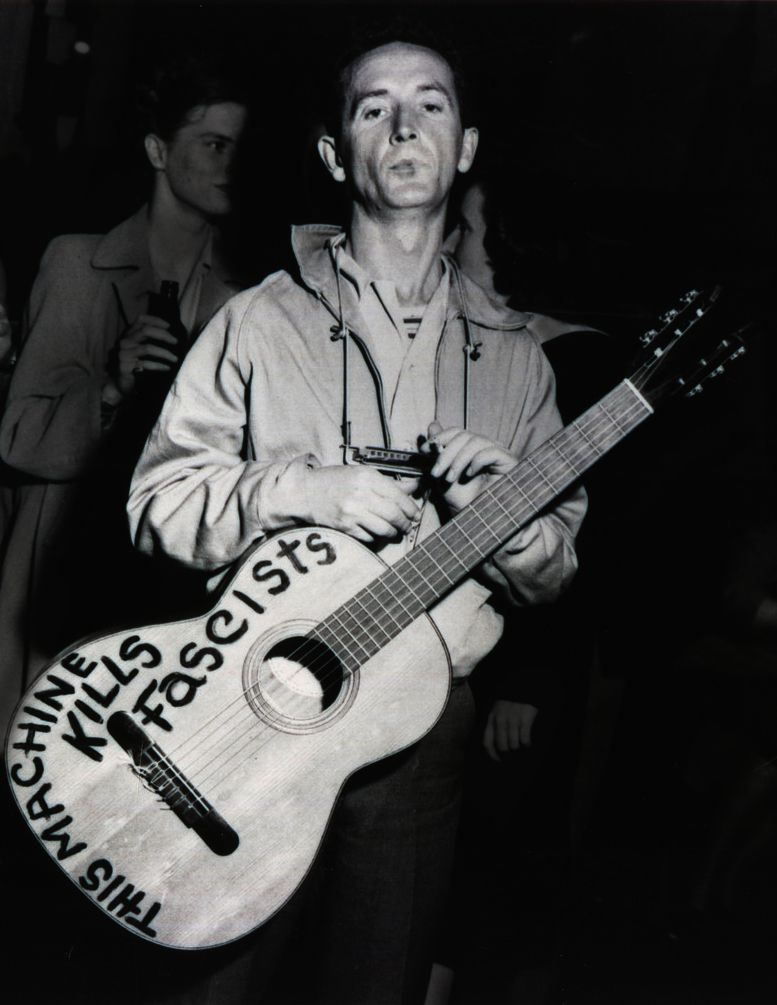 Years later when I got into Bob Dylan and learned that "This Land Is Your Land," a song I had learned in preschool, was written by the original punk rocker – Woody Guthrie.
Woodrow Wilson Guthrie was born July 14, 1912, in Okemah, Oklahoma and was responsible for writing more than 100 songs throughout his lifetime which only lasted until 1967, many of which you have probably heard sung or covered by people like Bob Dylan, The Byrds, Grateful Dead, Dolly Parton and Leadbelly.
It wasn't until Warped Tour in 2001 that I saw Dropkick Murphys for the first time but I was already a fan long before then. The Bhoys from Boston brought captured my heart with their Celtic punk rock flair.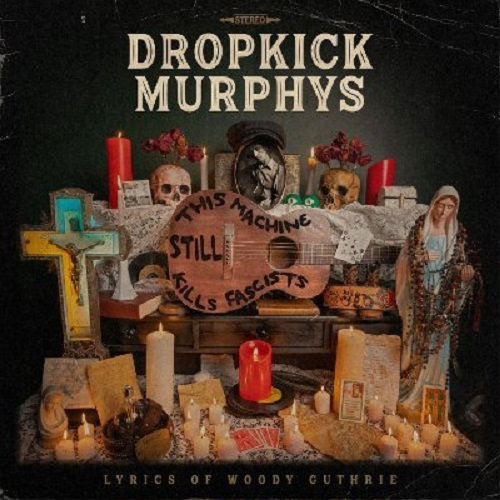 The Dropkick Murphys have previously used the lyrics from Guthrie's "Gonna Be A Blackout Tonight" and "I'm Shipping Up to Boston" – the latter of which is probably the most notable song from the band hailing from Quincy, Massachusetts.
They returned to the old wellspring for their 11th studio album "This Machine Still Kills Fascists," released Sept. 30, 2022 via their own Dummy Luck Records.
The band gathered with longtime producer Ted Hutt at The Church Studio in Tulsa, Oklahoma, which happens to be the original location of Shelter Records and just down the road from Guthrie's birthplace.
The album sounds a little different than your typical Dropkick Murphys album as the 10 tracks, which is the first collection of two that are planned, is completely acoustic and does not include vocals from singer Al Barr who was taking care of his mother who is suffering from dementia while the album was recorded in 2022.
"The project has been a long time in the making. Nora Guthrie thought her father would've got a kick out of us, would've liked us, that we were somewhat kindred spirits so to speak, which to us was a huge honor," Dropkick Murphys founder, singer and bassist Ken Casey said in a statement.
Nora Guthrie said, "I collected lyrics on all kinds of topics… lyrics that seemed to be needed to be said – or screamed – today. Ken Casey is a master at understanding Woody's lyrics, which can be complicated, long, deadly serious, or totally ridiculous. DKM is capable of delivering them all."
The album opens with the hard acoustic and stomp-driven "Two 6's Upside Down." It tells the tale of a gambler facing 99 years in jail for killing a man who ran away with his ladyfriend.
Throughout the 30 minutes and 17 seconds, the lyrics often eerily point to and echo commentary about today's working and political environment. I guess that once again proves that some things never change.
Although the Dropkick Murphys, who are known for incorporating all sorts of instruments in their music, like bagpipes and fiddles, sound completely in their element playing acoustically – none more so than on the foot-stomping and harmonica-led "Ten Times More."
One of my favorites is the Irish ballad "Never Git Drunk No More" featuring singer-songwriter Nikki Lane. Not only because it has been an appropriate anthem for Sober Bertober, but also because it sounds like it would be at home on a Clancy Brothers album.
Dropkick Murphys join the ranks of the National Maritime Union with Guthrie to fight to goons and gun thugs on "All You Fonies." Turnpike Troubadours singer Evan Felker lends his earnest voice to "The Last One" dedicated to the simple working man.
The piano-led "Water's Are A'risin" is a whimsical ballad about a ship sinking colored by the gallows humor of the sailors on the ship.
"Where Trouble Is At" has the simplicity of a Guthrie song combined with the spark of the Dropkick Murphys the wind of an accordion to create a fiery combination.
"I slept with Trouble, Trouble's my dreams
Old Trouble loves me it's plain to see
I can make Trouble eat from the palm of my hand
I'll show you out where the Trouble's at"
– "Where The Trouble's At," Woody Guthrie
The final track "Dig A Hole" features Guthrie singing a taunt to Adolph Hilter.
"Mr. Hitler, Mr. Hitler
Tell me what are you going to do
Declared war on Uncle Sammy
Bit off more than you can chew"
-"Dig A Hole," Woody Guthrie
It's a fitting end to act one considering the refrain includes "We're gonna lay you fascists down."
I love it when my worlds collide and there is no better combination than Woody Guthrie and Dropkick Murphys to prove that "This Machine Still Kills Fascists."
See Dropkick Murphys Saturday, Oct. 22 at Circus Maximus theater in Caesars Atlantic City, Monday, Oct. 24 at Kings Theatre in Brooklyn, New York and Tuesday, Oct. 25 at the Lincoln Theatre in Washington, DC.
Get "This Machine Still Kills Fascists" from Dropkick Murphys, Bandcamp, Amazon, Apple Music, YouTube Music, Spotify, Tidal, Deezer and Pandora.
Favorite Tracks:
Two 6's Upside Down
Talking Jukebox
Ten Times More
All You Fonies
Water's Are A'risin
Where Trouble Is At
Dig A Hole