There is something magical about supergroups.
From the first time I heard Crosby, Stills, Nash, and Young, and then later on with Emerson, Lake, and Palmer, I could never really describe what I loved about these powerful collaborations.
But from the opening track on "The Record" by Boygenius, I immediately understood it – harmony.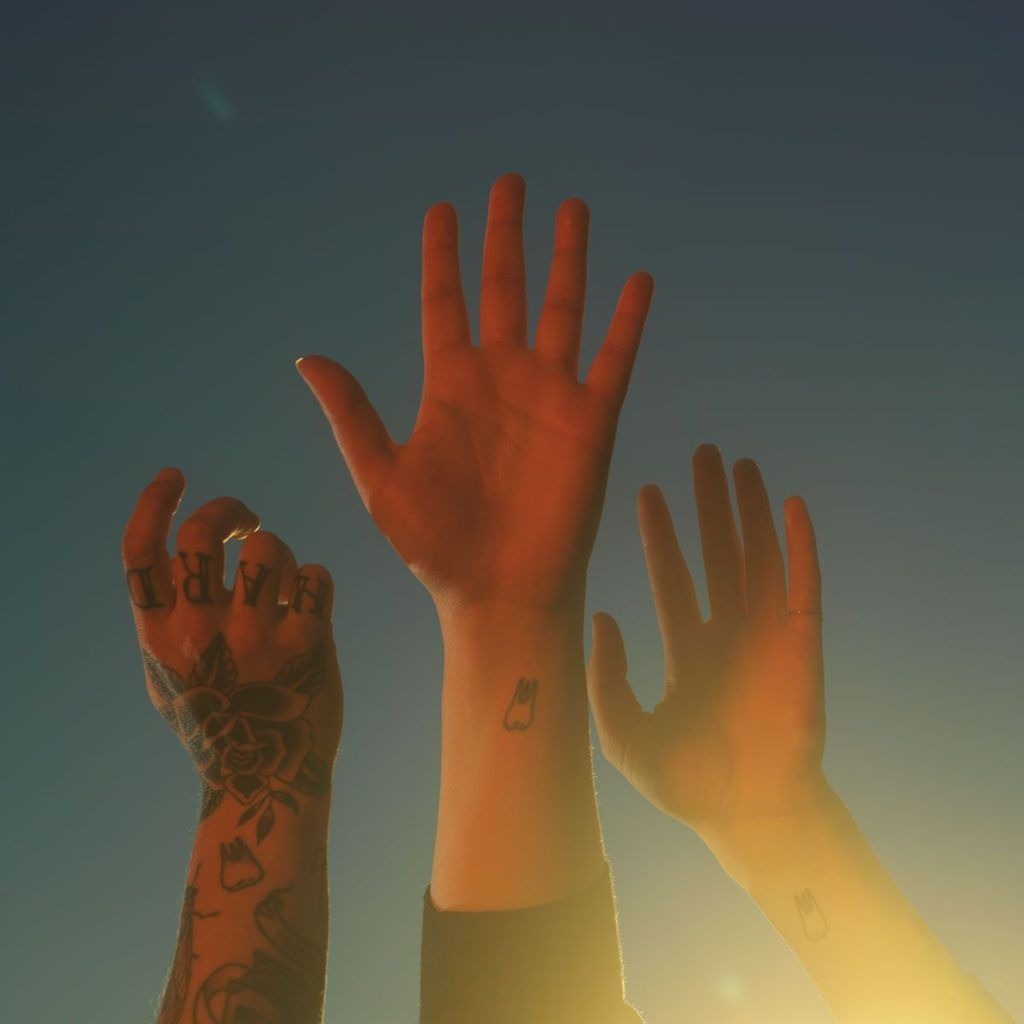 The second album by the outstanding trio, comprised of Julien Baker, Phoebe Bridgers, and Lucy Dacus, opens with a modern version of those warm 60s California folk harmonies.
Released on Friday, March 31, on Interscope Records, the album combines the best of these singer-songwriters in a way that supports one another, much like the Mighty Morphin' Power Rangers would connect to create a Megazord.
That harmony on "Without You Without Them" then turns into screaming, fading into the background of the breakdown of a jam on "$20."
Each member puts their own imprint on the album – for example, "Emily, I'm Sorry" is a Bridgers song through and through, from the opening lines of the first verse. However, her bandmates soften the message in the chorus and have an exciting interplay during the bridge.
The trio put all their emphasis behind the line in "True Blue" when they sing:
"When you don't know who you are,
you fuck around and find out."
Like the opening track, one of my favorite songs was one of the quietest. It features some delicate fingerpicking and banjo. It also has one of those jaw-dropping Bridgers deliveries where she sings:
"Once, I took your medication to know what it's like
And now I have to act like I can't read your mind."
Some of that wide-open summer folk feeling on "Not Strong Enough" culminates in the bridge building up "Always an angel, never a God."
The song "Leonard Cohen" might be as much about friendship as anything else – as they told Rolling Stone that they wrote it getting lost together in the car.
As much as the story is Bridgers' being too caught up in a song to catch the correct onramp, it's about how the three of them came together – as they sing in the outro: "I never thought you'd happen to me."
The ocean references on "Anti-Curse" only support it as being an outstanding track:
"Gettin' deep
I'm out of my depth at a public beach
I never listened, I had to see for myself
It's comin' in waves
Shoots through my mind like a pinball strayed
Friendly fire, point-blank."
The album closes with the profoundly emotional "Letter To An Old Poet," which includes some striking imagery and overwhelming harmonies.
Even with three strong voices, "The Record" shows that the bond between the members of Boygenius is stronger than ever.
See Boygenius with Clairo, Dijon, and Bartees Strange June 17 at Forest Hills Stadium in New York City.
Get "The Record" from Boygenius, Amazon, Apple Music, YouTube Music, Spotify, Pandora, Tidal, Deezer and qobuz.
Favorite Tracks:
Without You, Without Them
$20
Emily I'm Sorry
Cool About It
Not Strong Enough
Leonard Cohen
Satanist
Anti-Curse