By embracing a new, fuller sound, singer-songwriter Julien Baker has found new ways to emote and describe her feelings throughout her third studio album, "Little Oblivions," released Feb. 26 on Matador Records.
The deep strings that open the album's first track "Hardline," contrast with her past acoustic sounds. However, the songwriting hits harder than it ever has throughout her past. I especially love the way she can end a verse with a haunting image.
"Say it's not so cut and dry
Oh, it isn't black and white
What if it's all black, baby?
All the time."
-"Hardline," Julien Baker
Those acoustic sounds return for the opening of "Heatwave," which has some of those southern synthesizer sounds that sound like when a cow is being beamed up by an alien spaceship.
I get sucked into the big booming drums, which Baker who has an acoustic singer-songwriter background, played on "Faith Healer."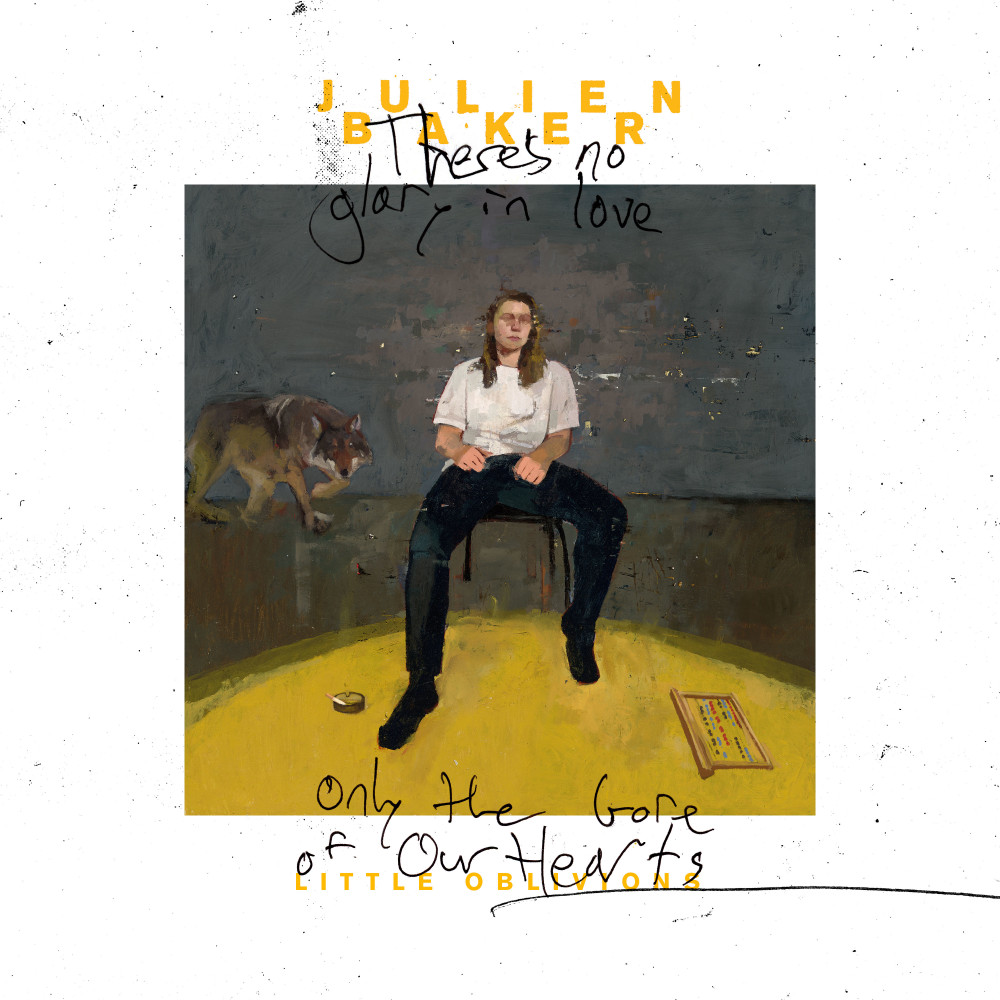 The entire album has a do-it-yourself feel despite sounding more full and dynamic than her previous records.
She kept her singer-songwriter style of doing things herself by not only writing, playing the instruments and producing the album herself but keeping her staff small as well.
The Shelby County, Tennessee native, recorded the album at Young Avenue Sound studio in Memphis and Trace Horse Studio in Nashville with Calvin Lauber who helped create some of the electronic sounds. It was mixed by Craig Silvey and mastered by Greg Calbi.
If you listen closely, you can hear her bandmembers from Boygenius – Phoebe Bridgers and Lucy Dacus – singing backup vocals on "Favor."
Baker has the art of making her songs sound more simple than they really are through rhyme schemes but really they are personal and telling.
She tackles the subjects of addiction and mental health on "Relative Fiction," which matches similarly to that Conor Oberst-style with a little more danger as she is nearly daring someone to challenge her.
"When I could spend the weekend out on a bender
Do I get callous or do I stay tender?
Which of these is worse and which is better?
Dying to myself, virtually a massacre."
-"Relative Fiction," Julien Baker
She shows her range by singing and piano playing on the powerful ballad "Crying Wolf." It's full of whimsy and regret and is a beautiful expression of her state of mind.
Her songwriting on "Little Oblivions" is definitely her best work to date, and it was all written before the pandemic. On "Bloodshot," she sings:
"There's no glory in love
Only the gore of our hearts
So let it come for my throat
Take me and tear me apart."
Most of that subject matter comes from deep self-examination like she does throughout "Favor." She talks about the relationship she had with a friend who helped her, and she feels bad for needing that help.
Themes of addiction and accountability are strung across the piano keys on "Song in E." It's the perfect example of how her fresh approach to production on this album is subtle enough add some levels here and there because a line like "It's the mercy I can't take," is strong enough to stand alone.
The production on "Ziptie," is perfectly haunting. Those aliens I mentioned before are back and making beeps to add to her piano and drums.
"Little Oblivions" 12 tremendous tracks from Julien Baker complimenting her complex songwriting with inviting instrumentation. With it, creates an atmosphere that resonates with listeners for 42 minutes 39 seconds.
Get "Little Oblivions" from Julien Baker, Bandcamp, Amazon, Apple Music, YouTube Music, Spotify, Tidal and Deezer.
Favorite Tracks:
Hardline
Heatwave
Faith Healer
Crying Wolf
Favor
Song in E
Ziptie