In my never-completed 2014 Firefly review, I remember doing a lot of walking. If you've never been to the Firefly music festival in Dover, Delaware, first you should put it on your list. Secondly, be prepared because it is spread out.
On Saturday, June 21, 2014, I walked from Cage the Elephant over to tUnE-yArDs, then back to see Imagine Dragons and then I got to catch a glimpse of Tegan and Sara before I made my way to see Beck.
But like that review of the festival, I never followed up with the Canadian twin singers, actors, producers and songwriters as they released two more albums, "Love You to Death" in 2016 and "Hey, I'm Just Like You."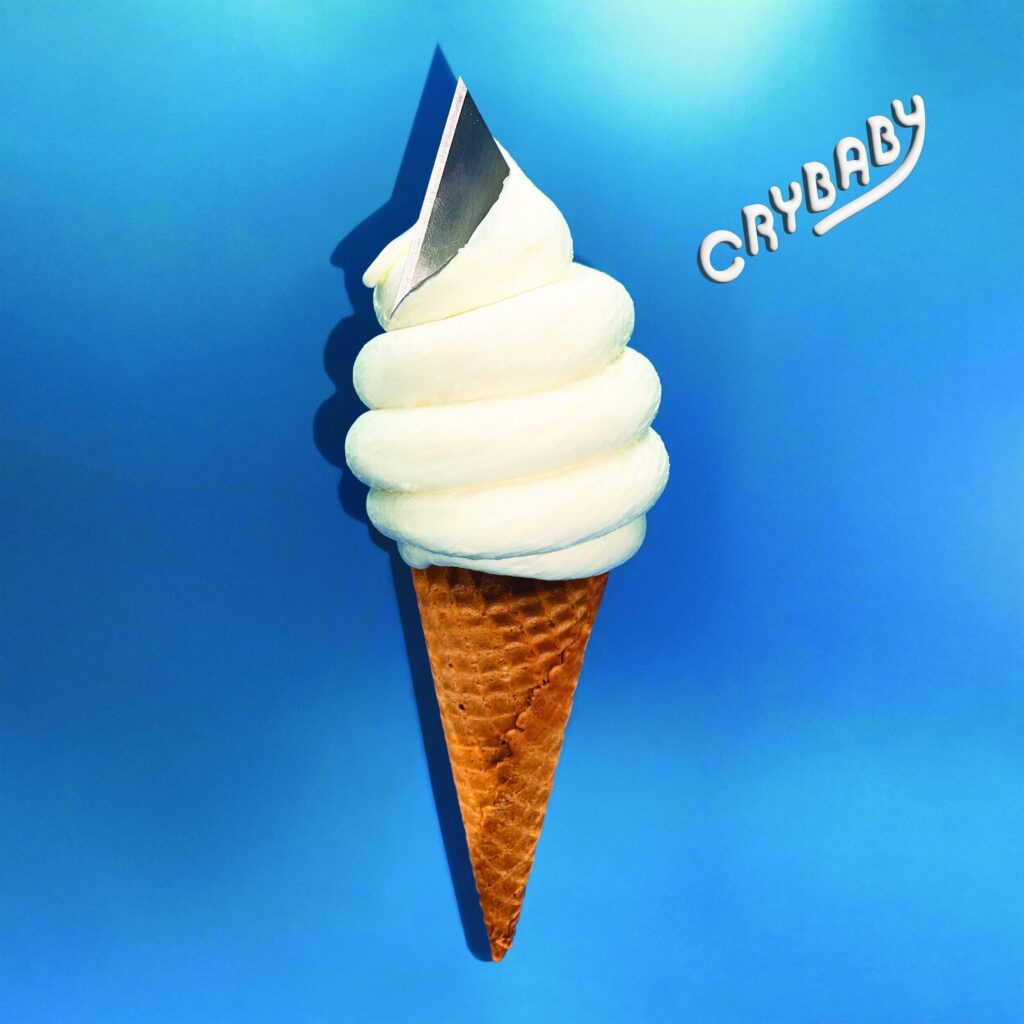 Tegan and Sara Quin have released their 10th studio album "Crybaby," Friday, Oct. 21, 2022 via Mom + Pop Records. Produced by John Congleton the ladies recorded the album at Studio Litho in Seattle and Sargent Recorders in Los Angeles.
"This was the first time where, while we were still drafting our demos, we were thinking about how the songs were going to work together," said Tegan in a release about the album. "It wasn't even just that Sara was making lyric changes or reorganizing the parts to my songs, it was that she was also saying to me, 'This song is going to be faster,' or 'It's going to be in a different key.' But Sara effectively improves everything of mine that she works on."
"Maybe I am the renovator. I'm the house-flipper of the Tegan and Sara band," Sara said.
Opening with the punk rock energy of "I Can't Grow Up," I like the way that Tegan and Sara incorporate a playful sped-up electro-pop sound similar to tUnE-yArDs.
Throughout the 10 tracks, there is a pull to the west coast vibe through the relaxed yet longing sound on "All I Wanted" and the gritty indie rock sound that punctuates "Fucking Up What Matters."
On the latter, the sisters double down on the back and forth between screaming in rage and sweetly singing within the track. In both deliveries, the lyrics are sticky:
"You're like a tattoo
Something I can't undo
I hope I got under your skin too."
In just a mere 40 minutes and 8 seconds, the ladies go deep into their journey from teenagers to 40-somethings. I love the way Tegan and Sara show equate the healing of an old relationship to a bruise changing colors on "Yellow." They obsess over it like the way children love bruises.
The ladies tackle sobriety on "Smoking Weed Alone," which is a fine hobby. On it, they sing: "Running down the street, it's just a dream, Think I, think I need to wake up again."

I have always admired the way that Tegan and Sara could transport their listens through their homespun Canadian eyes. It's hard not get caught up in the dramatic environment on "Faded Like A Feeling." The Calgary natives deliver the lyrics like an Alberta Clipper:
"Hopin' you don't blame me
I change like the seasons
And you faded like a feelin'"
When became a reporter and editor, The High Note founding editor Steve Prisament made sure I knew the Associated Press style for OK was anything but "okay" to the point that I can never look at the expression the same.
This could be why I was so attracted to the way Tegan and Sara use the word for a variety of emotions on "I'm Okay." They also use it as an opportunity to reflect on their career, which has been going since releasing their debut album "Under Feet Like Ours" as teenagers in 1999.
"I don't feel well, I got the spins
Twenty years of them
I don't feel well counting wins
Twenty years of them"
Despite recording the album in two west coast locations and even incorporating some of that 60s folk sound, the women talk about their disdain for the west coast on "Pretty Shitty Time."
"You can find me on the west coast
A pretty shitty time
I can't send a map to get here
I'm lost in the tide"
The sisters channel some Haim vibes on "Under My Control" the subject of which aligns with their memoir turned-television series "High School." The song also name-drops the album:
"I used cry, like a baby
Tears slipping down, till you saved me
I used to cry, used to cry
You would tell me just decide, just decide
Like the feeling when I cry baby
I used to be a crybaby."
The album closes by trying to process the emotions of a breakup in "Whatever It Was," and trying to distill it down to its simplest points. The song is almost singing an ongoing internal dialogue with the chorus reinforcing "The more I think about it now that's all that it was."
Marking more than 20 years of recording music, Tegan and Sara's 10th album proves the resilience of the Canadian singer-songwriters. Filled with pop sticky-sweet pop melodies and scars from years on the road, "Crybaby" is a catchy collection of pop memories.
See Tegan and Sara Wednesday, Oct. 26 at Union Transfer in Philadelphia, Pennsylvania, Saturday, Oct. 29 at The Rooftop at Pier 17 in New York City and Sunday, Oct. 30 at the 9:30 Club in Washington, D.C.
Get "Crybaby" from Tegan and Sara, Amazon, Apple Music, YouTube Music, Spotify, Tidal, Deezer and Pandora.
Favorite Tracks:
I Can't Grow Up
Fucking Up What Matters
Yellow
Faded Like A Feeling
I'm Okay
Pretty Shitty Time
Under My Control
Sometimes I See Stars
Whatever That Was