Beck Hansen has always been a musician ahead of his time. In the 90s he was using technology to create multi-layered sounds that combined live music and samples. He's still pushing the bounds of genres today with his latest release.
Beck opens a fascinating synthed-out singer-songwriter world for listeners to explore on his 14th studio album "Hyperspace," released Nov. 22, 2019 on Capitol Records. On this album, he invites Pharrell Williams to produce seven of the eleven songs.
Although the album is titled "Hyperspace," its songs encourage a careful slowing so the listener can savor each captivating sound.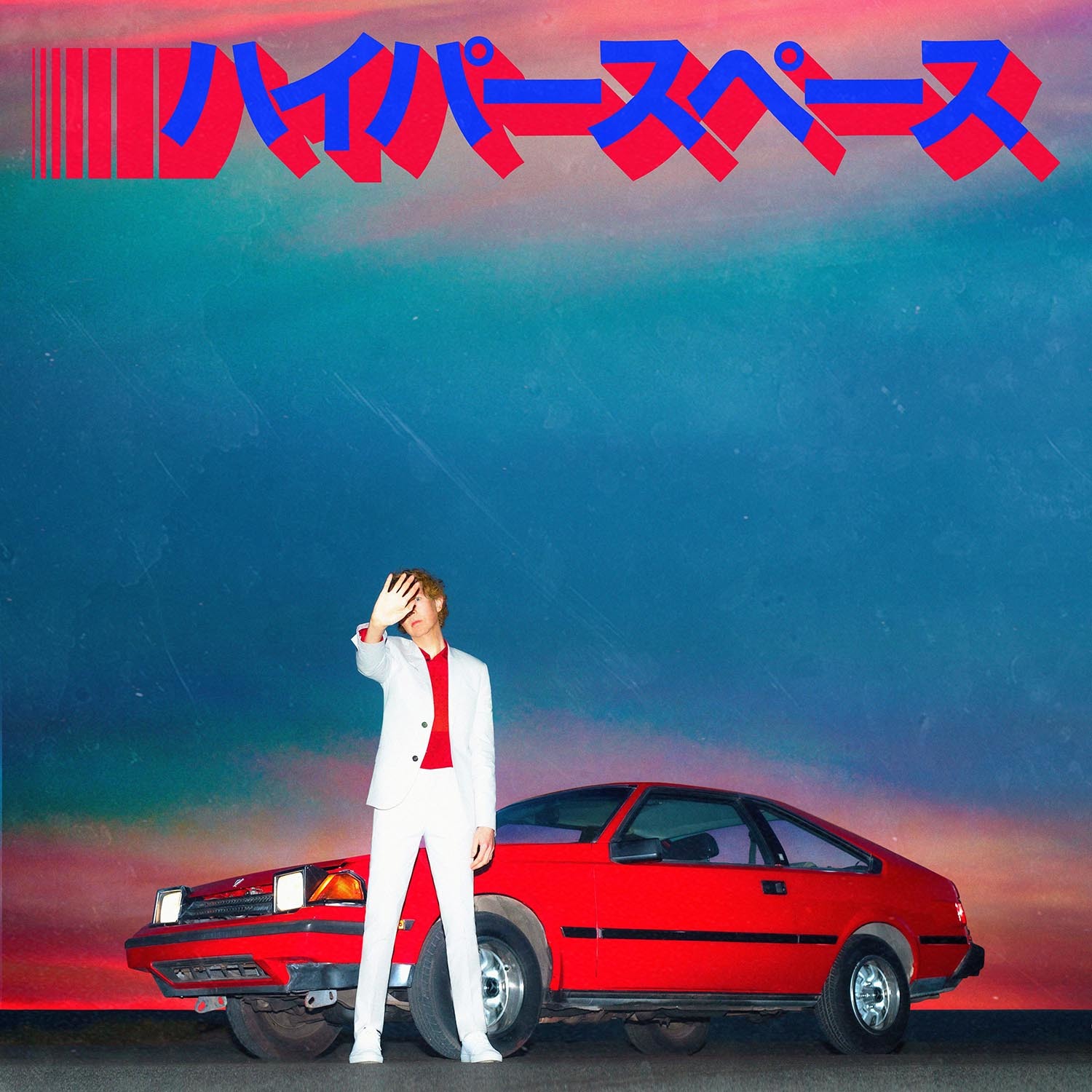 From the opening track, "Hyperlife," which is just a preview for the album and title track, the album creates a luminous aura that envelops the distance between the songwriter and speakers.
He pulls us in on "Uneventful Days," which is a heartbreaking reflection of the time spent in a relationship. He sings "Caught-up in these never mending battle lines/Everything has changed and nothing feels right."
Aided by Pharrell's production, the song has deep layers of bass that seem to add to the complexity of Beck's feelings. He sings later in the song "Everything I say, I know I can't get right/It means definitely more to me than life/You might know my name, you don't know my mind."
He returns to his anti-folk roots on "Saw Lightning," which reminds me of the production of some of the N.E.R.D. albums with some of the "Loser" era of songs that Beck made in the 90s and 00s.
It's a song like "Saw Lightning," which blends rock 'n' roll with  hip-hop with a do-it-yourself approach, that reminds us that Beck has been mashing the lines between genres for more than 25 years.
There are notes on this album that is reminiscent of the songwriting on Beck's 2014 pastoral epic "Morning Phase," which is still one of my favorite albums.
"Die Waiting" is one of those songs. There is a lot of focus on time on this album, in a way that slows down and shifts between then and now.
On the track, Beck sings about how he has endured a lot of emotional highs and lows to walk out the door, but he's got the patience to see it through. The song is also aided by backup vocals by Sky Ferreira.
Beck touches on the despair and excitement that love and memories bring him in both "Die Waiting" and "Chemical." In the latter, he really dives into the reaction that he has from love, tearing his emotions out of his head and spinning them into their own universe.
"A random thought, a memory
A tidal wave, a melody, I'm on my knees
A sudden change in everything
Don't know when I was leaving feeling well and free
You find love just a fantasy
Beautiful and ugly as a life can be
And I don't lose any sleep honestly,
whoa-whoa-whoa, whoa-whoa-whoa"
-"Chemical," Beck
All of the heartbreaking themes on this album could be attributed to Beck filing for divorce from his wife, actress Marissa Ribisi. They were married in 2004 and have two children. You can hear the sadness in his voice when he sings on "See Through," "See how much I really need you."
The title song picks up the vibe which introduces the album on "Hyperlife." The song features Terrell Hines and has a kind of warped out perspective that plays with time in a way that explores the boundaries of the song's structure
Featuring Chris Martin from Coldplay on "Stratosphere," Beck describes a place that he can go where he is floating between two places but nearing the edge of no return.
There's a pretty overt reference to heroin where he sings "Needle to the spoon," besides all the themes relating to him being so high that he's unable to turn around floating to oblivion.
He dives deeper into the "Dark Places" singing about how he goes into dark places in his soul and "Now she's gone and all I see are shadows."
He talks about the controlling nature of a love interest trying to protect him from himself in "Star." He describes being pulled down and told to stay – all while he's trying to move on.
Closing the album with "Everlasting Nothing," Beck feels almost reborn after going through his trials. Despite the fears of failing to come to terms with his decision, he found a friend to help push him forward.
On "Hyperspace," Beck manipulates time in a way that looks back while also slowing down the present to try to clearly see the future. Rather than ruminate on the past, Beck uses "Hyperspace" to create a time warp that allows him to float in the present moment.
Get "Hyperspace" from Beck, Amazon, Apple Music, Google Play, Spotify, Pandora, Tidal and Deezer.
Favorite Tracks:
Uneventful Days
Die Waiting
Chemical
Hyperspace
Stratosphere
Dark Places
Everlasting Nothing