I've learned to embrace winter. There really is no getting around it, anyway, only through it. Living in Buffalo, New York taught me to layer up and get outside with some extra enthusiasm when the temperatures drop.
It helped me understand that bad weather is all in my head, and that means what I put in my ears. My personal trick is when it starts to get a little colder outside, I turn to tropical tunes to keep my brain warm- reggae, Jimmy Buffett, the Beach Boys are my go-to's.
After most of the world has spent the better part of the past year hanging inside at home, creating comfort anywhere possible is more than just a luxury, it's a necessity.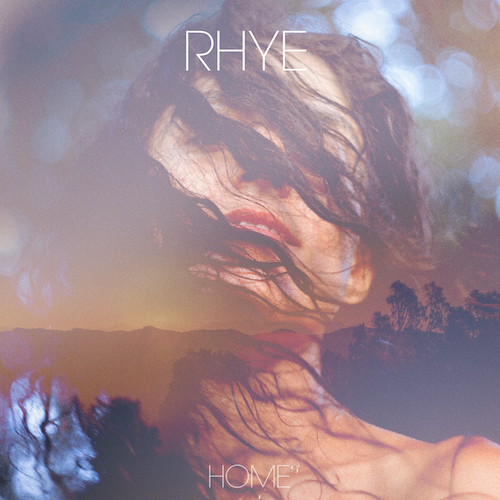 After researching the Danish concept of hygge, which is building a cozy environment for optimal enjoyment of the frosty months. While I'm not letting some bitter South Jersey winds deter my ritualistic walks, I found myself turning back to the best comfort in the world – music.
Rhye has created a cure for chilled with "Home," released Friday, Jan. 22 on Loma Vista Recordings. It's an optimistic lighthouse above a dense jungle of sounds and steamy songwriting.
The third album by Canadian singer, songwriter and multi-instrumentalist Michael Milosh, "Home" is the embodiment of a cozy environment when there is snow on the ground.
It was written and recorded in United Recording Studios, Revival at The Complex and where else but Milosh's home studio in Los Angeles, California, and mixed by Alan Moulder.
The album opens and closes with an enchanting chorus of voices that welcome listeners into this closed-off world that Rhye has created. It is sung by 49 members of the Danish National Girls' Choir, who first performed with Rhye in Denmark in 2017.
It's the type of music that would be at home for a spa or a meditation class. However, it's bringing us into this musical space before the strings and drums kick in.
When the first proper song, "Come In Closer," begins, it does so with the juxtaposition of Milosh's falsetto voice and the silky bass line. If you listen carefully, you may hear the sound of the rainstorm that washed over his home studio while he was recording the track.
As he hits the chorus and sings, "Come in closer, Oh, how I'd love for you to come home," we are fully invited into this wonderful world powered by the ambient equivalent of comfortable socks.
On the next track, "Beautiful," we know why Rhye centered his album around the home. He wants to spend his life just with a beautiful woman. Her face might be the central object of his devotion as it is his favorite subject throughout "Beautiful" and "Safeword."
When he adds all these luscious layers of organ, piano, viola, and cello, the heat Rhye creates reaches nearly tropical temperatures. The songs like "Hold You Down" are sticky with the authentic emotion that made 60s rhythm and blues albums so magnetic.
The organ that opens "Helpless," creates a special vibe that is different from the rest of the album. The song almost has a Toro y Moi quality before it breaks into a serious groove for the chorus. The track is also punctuated by lovely synthesizer notes that create even more moodiness than that rainstorm sound.
The end of the album takes a different, more upbeat, tone. "Black Rain," hits that right rhythm where the tempo is up and the vocals are slow. It's has a nice 80s quality while being completely modern and unique.
I love my deep bass notes and "Sweetest Revenge" definitely fills all those window-shaking voids in my life. It picks up on a similar vibe as "Black Rain," while it just opens up for the chorus to create a funky ballad.
There is no mistaking the warmth created from Rhye than on "Fire." He's breaking the fourth wall as he sings, "I'll give you my voice, don't hear me wrong," saying he writing songs for his love.
Throughout the 13 tracks that span 47 minutes, Rhye creates an atmosphere suitable for any hygee or to help shake off the winter blues with some tunes to create a tropical space in your mind.
Get "Home" from Loma Vista Recordings, Apple Music, YouTube Music, Spotify, Tidal and Deezer.
Favorite Tracks:
Come In Closer
Helpless
Black Rain
Sweetest Revenge
Fire