English singer-songwriter Rex Orange County gives me hope. His newest album "Pony," released Oct. 25, 2019 on RCA Records is an honest reflection of a young man going through some rough times and how he got through them.
The 21-year-old Alexander O'Connor from Grayshott, Hampshire, England blends melodic bedroom pop, hip-hop, folk, jazz and rock throughout the 10 tracks and 33 minutes of music that he mostly recorded by himself for his first major-label debut.
With songs that are rooted in dreamy pop melodies, Rex Orange County has a carefree attitude to overcoming depression, anxiety and a long-distance relationship while using a simple approach.
Rex Orange County was joined by Ben Baptie, who worked on his last album "Apricot Princess," to co-produce, engineer and mix "Pony" at Strongroom Studios in East London.
These songs and the messages within could not have come at a better time for me. There is not just a glimmer of hope or positivity that shines through the album, but by writing the songs on "Pony," Rex Orange County is a better, happier and more productive person.
Beginning with the lead single from the album, "10/10," Rex Orange County goes all-in on self-improvement. He gives himself credit for finding the strength to carry on when things seemed at their worse.
"I had a year that nearly sent me off the edge
I feel like a five, I can't pretend
But if I get my shit together this year
Maybe I'll be a 10"
-Rex Orange County, "10/10"
On "Always," he admits that it's difficult to carry on when you're feeling down, but with the help of his girlfriend, he's trying to make a difference in his attitude. One of my favorite lines from "Pony" seems to inspire the entire theme of the record: "It seems I'm not invincible, but I'm bored of the pain and I need to explain."
The themes of isolation and loneliness are prevalent throughout the album. On "Face to Face," O'Connor deals with being apart from his girlfriend while he's on tour and the difficulties that it presents. He sings, "I said it's not that fun, see/everything makes me wanna quit while I'm ahead"
One of my favorite songs on the album is the shortest – "Stressed Out." Rex Orange County talks about how his friends pressure him more now that he's successful, but they're not around when he needs something.
"They wanna see me stressed out every day, I know it
They wanna lie and still be friends
But when you're at your worst, they're not there
And you discovered that they don't care."
-Rex Orange County, "Stressed Out"
Handling the struggles and bouncing back fuels the energy of "Never Had The Balls." It's a song about conquering fears while looking back at a hard road traveled from the perspective of a bright and optimistic future.
In the beginning of the song, he says "But now I know that everything's hard when you're living in the dark/ and you don't even wanna see it through." But now that he's recovering, he feels like he can do anything once he's in the zone.
Besides all of the personal positivity, there are touching moments where O'Connor talks about sharing his future with his girlfriend that are accentuated with beautiful string arrangements.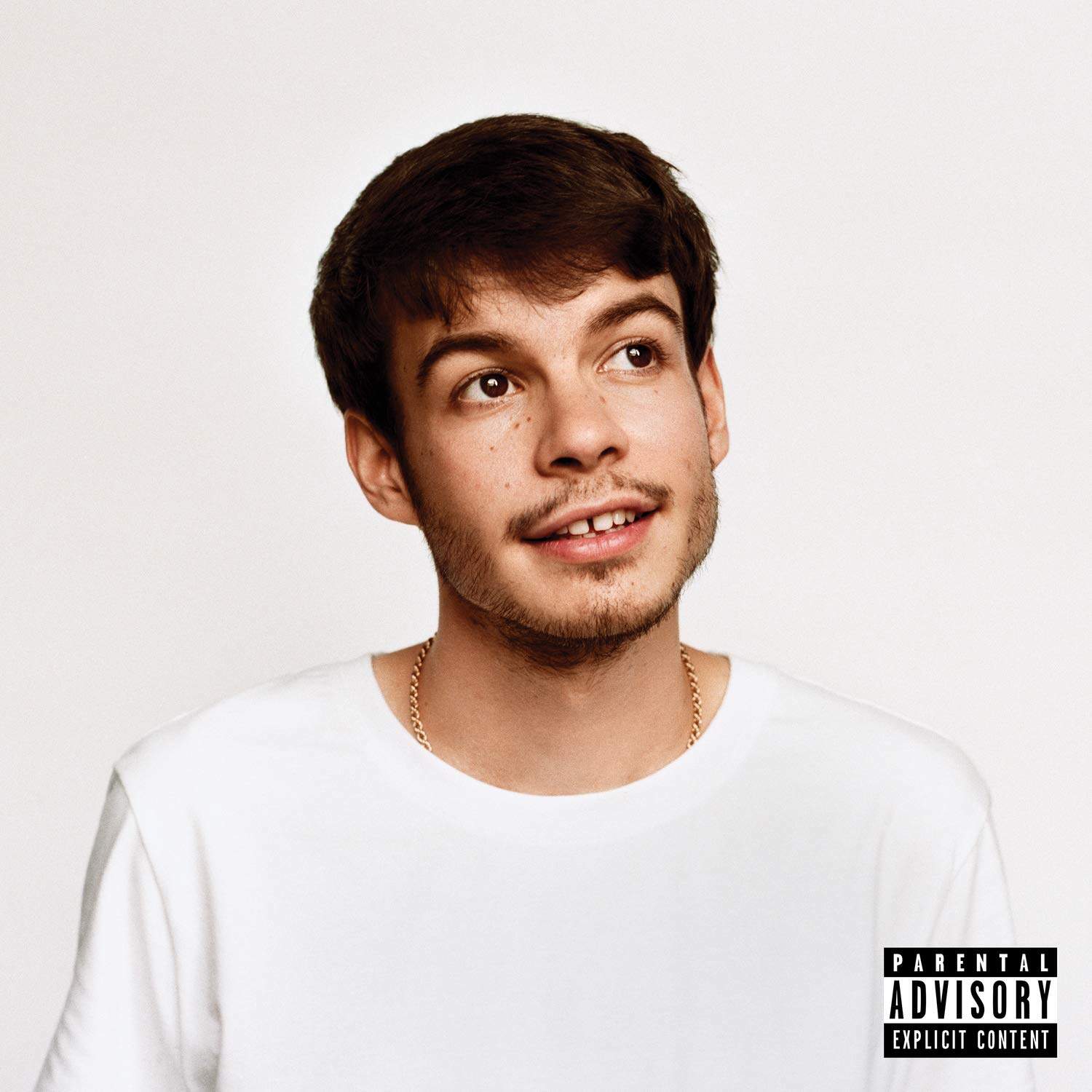 "Pluto Projector" is one of those songs. It describes not only his love for his girlfriend but how things work out better when he doesn't think so much and just lives. He says "I'm still a boy inside my thoughts, Am I meant to understand my faults?" Probably not, is the conclusion he comes too.
A similar song is, "It Gets Better." O'Connor is saying that four years into a relationship with his girlfriend he realizes how far they've come and he is looking forward to where they are going. He also goes a step deeper saying their love may be the only thing he doesn't have to question.
Rex Orange County and I both believe in the power of ending on a high note. There is no more positive way to end the album than by saying, "It's not the same anymore, it's better."
It reminds me of the end of Trainspotting and Mark Renton's "Choose life" speech.
There is a positive outcome from all of the negativity that O'Connor has experienced, he's standing up on his own for himself. He's feeling better and moving on.
"Pony" is a captivating self-portrait of an artist who is reflecting on not only the difficult times, but how they powered the creativity of Rex Orange County.
See Rex Orange County Feb. 7, 2020 at Radio City Music Hall in New York City, Feb. 10 at The Fillmore in Philadelphia, Pennsylvania and Feb. 12 at The Anthem in Washington, D.C.
Get "Pony" from Rex Orange County, Amazon, Apple Music, Google Play, Spotify, Tidal and Deezer.
Favorite Tracks:
10/10
Always
Face to Face
Stressed Out
Never Had The Balls
It Gets Better
It's Not The Same Anymore