A hometown hero is always going to win me over. It's not just because all of us here in New Jersey are born with naturally tough skin making us a little more resilient than people in the other parts of the country or because generally, no one likes us, and a feeling that's generally embraced by residents throughout the Garden State.
Back in 2020, Orion Sun, took to the streets of her hometown of Philadelphia, Pennsylvania to protest racial justice and turned being injured by police into a song, "Mama's Baby," that raised more than $18,000 for Breonna Taylor's GoFundMe and the Loveland Foundation.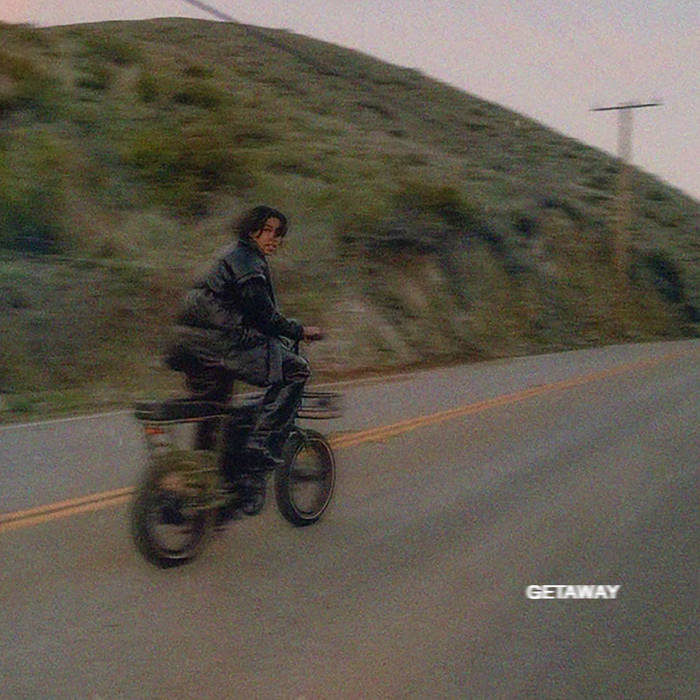 Born Tiffany Majette in Mount Laurel, New Jersey, the singer-songwriter, multi-instrumentalist and producer Orion Sun has released her latest EP "Getaway" released March 11, 2022 via Mom + Pop records.
At six tracks spanning a brief 17 minutes, the EP is a sojourn into the sweetly profound sounds of Orion Sun.
From the "Intro" the Philly grit and determination comes through on the thick bass lines and crunchy sounds that were prominent throughout the region's rhythm and blues and hip-hop radio stations in the early 2000s. She is confident in her delivery of the lyrics:
"I'll be on the way, only want the best for you
If you wanna stay, only give my best to you
If you wanna go, I wish the best for you, mmh"
I feel myself getting wrapped up in the layers of bass and jazz tones that create a cacophony of comfort on "Pressure." I empathize with the feeling of low with all the pressure building up but her delivery of the lyrics is better than anything I could imagine.
With spring in the air I am riding alongside Orion Sun as she sings:
"Whippin' 'round California in the car
Windows down, top-down,
I know you feel me now."
The smooth jazz hip-hop drums create the scene for "Concrete." It sets me up to get swept away by the hopeful vibes, horns and lyrics as Orion Sun weaves between the natural beauty of fresh air and staying grounded despite the disruptions of modern life.
On "Dirty Dancer" Orion Sun grooves with the beat as she pines over her love as she runs errands during the week throughout the streets of Philadelphia. All she wants to do is take advantage of the time she has with the object of her affection.
She shows off her delightful voice in the role of a jazz singer on "Without You (Interlude)." She takes her time to lay out a dedication to the person inspiring her.
Closing with the spacey jazz jam, "Celebration," Orion Sun ends her love affair with "Getaway."
"I sent a note from the opposite coast
Read, "I love you the most"
Could we try to make it better for real?
Yeah, that's how I feel
Without you, I couldn't deal."
With "Getaway" Orion Sun creates a sojourn into the sunny airs of love and romance and savoring those sounds for six incredible tracks.
See Orion Sun Sunday, May 1 at the Music Hall of Williamsburg in Brooklyn, New York, Tuesday, May 3 at Underground Arts in Philadelphia and Wednesday, May 4 at the Black Cat in Washington, DC.
Get "Getaway" from  Bandcamp, Amazon Music, Apple Music, YouTube Music, Spotify, Tidal, Deezer and Pandora.
Favorite Tracks:
Pressure
Concrete
Dirty Dancer
Without You (Interlude)