Spring is upon us and now things are opening up everywhere – from the birds and the flowers to the covetable tops and car windows creating a unique soundtrack on the streets of New Jersey.
Things are turning around and that tremendous feeling abounds throughout the disco-inspired fourth album from English singer-songwriter Little Boots.
From the piano-led intro on "Love The Beginning" through the electro-pop chorus, the track sets the bright tone for all the songs that follow.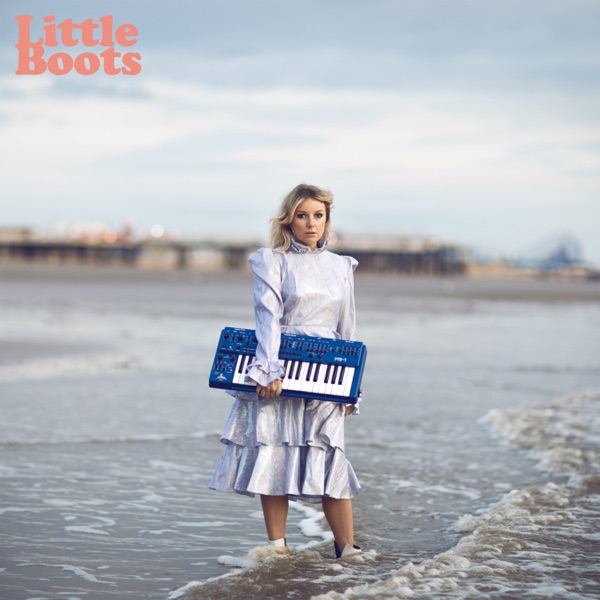 Throughout the 11 tracks released March 18, 2022 via her own On Repeat Records, the 37-year-old Victoria Hesketh creates a nostalgic blast of beats from nightclubs like Atlantic City's own Boogie Nights.
Her career seems to have come full circle since the former winner of "BBC's Sound of 2009" performed a duet with Abba's Benny Andersson on an episode of "Friday Night With Jonathan Ross" will be playing keyboards and singing backup vocals along with nine other musicians performing on stage with ABBA for "Abba Journey," beginning in May.
"It started in a snow stormed cabin on an island off the coast of Seattle at Hedgebrook, took shape in London and Blackpool through lockdown and was finished on a beach in Belize," she said in a statement about "Tomorrow's Yesterdays."
The theme of lockdown comes through on the first single, "Silver Balloons," which features a heavy bass beat and has the feeling of someone using the freedom of music to get through the hard times – in this case, it was all the cancelled plans during the pandemic.
The video for it, along with the album artwork, were shot in her hometown of Blackpool, in the northwest of England.
"Landline" brings back nostalgic memories of being on the phone all night in high school but also drips with the glitz of the best 70s dance music you've ever heard. A bonus for me was learning that the video was shot in Margate, England – the sister city to Margate City, New Jersey, which is just outside Atlantic City.
Those party vibes step it up a level on "Back To Mine" as Little Boots invites the entire bar back to her apartment to keep the party going. It reinforces that do-it-yourself feel as this was the first album that she largely wrote and produced herself.
With venues closed during the pandemic, the classically trained pianist, flutist and singer turned to Patreon to keep her fans engaged and she should thank them for "Crying on the Inside."
She told Retropop that the track was originally written for Carly Rae Jepsen, but when she didn't record it, Little Boots fans requested a cut for her latest album. The result is a gleeful ballad that channels the finest female-led power-pop bands.
Throughout the 11 tracks that span 43 minutes and 49 seconds, Little Boots goes deep into her devotion of disco. I pick up vibes of Sister Sledge on "Heavenly" and Rick James funk on "Out (Out)" and Ace of Base on "Nothing Ever Changes."
As time goes on and things change, there is that nostalgia to keep things the same but there is a sad reality that there is no going back, ever. If you were homesick about your hometown, you could go back after 30 years and find that it's totally different and your old friends don't want you back. Change is the only constant theme in life and I think that "Want U Back?" captures it in the nicest way possible.
"All my friеnds are getting richer
I don't know what to think
Expanding and dеvouring
And I'm here on the brink
Creating or escaping
So say it how it is."
The album ends on a similar note that it began, with a piano-driven ballad. It is the strongest song on the album that shows off her songwriting in a beautiful song about domestic regret and a housewife taking charge of dreaming up a better reality for the two of them.
Like many of us, Little Boots turned inward during the pandemic to find solace in her creativity. Also like many of us, she found enjoying the things she grew up with, and in this case, it was fun disco dance music. She turned back to her roots to prove that her keeping the faith was enough to find success where she started.
Get "Tomorrow's Yesterdays" from Little Boots, Amazon, Apple Music, YouTube Music, Spotify, Tidal, Deezer, and Pandora.
Favorite Tracks:
Silver Balloons
Landline
Back To Mine
Crying on the Inside
Want You Back?
Tomorrow's Yesterday