"Have you heard of Thundercat? I've been listening to the album 'Drunk' on YouTube and it's weird as fuck. I think you'll like it." That's how Cousin Mike introduced me to Thundercat.
"Drunk," Thundercat's third album which was released in 2017 was not only weird as fuck, but it was brilliant. The album helped shove Stephen Lee Bruner into the spotlight, not that he was ever really far from it.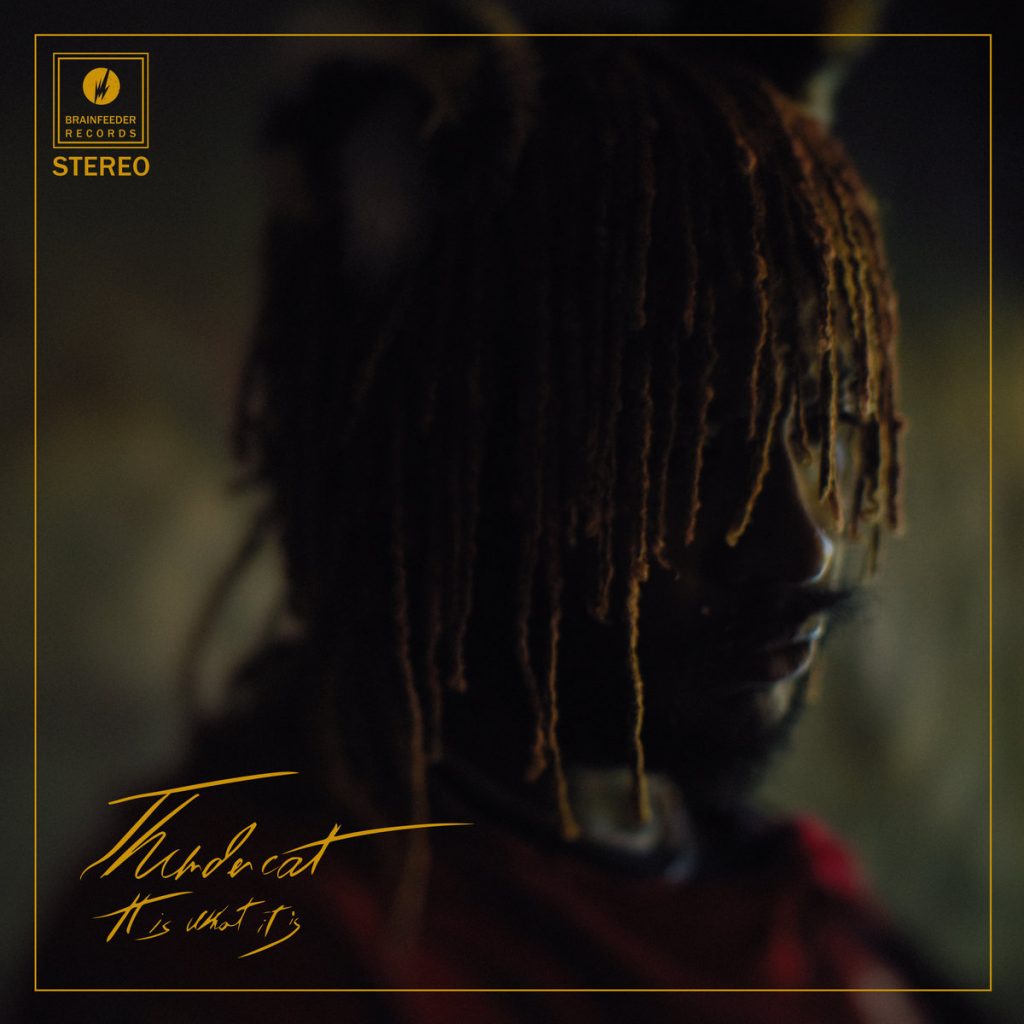 The Los Angeles native and I are the same age, but while I was playing guitar in Kevin Barrett's basement, Thundercat was playing bass with Suicidal Tendencies. He would keep that position until the band went on hiatus in 2011, the same year he released his Brainfeeder debut "The Golden Age of Apocalypse."
Thundercat's heavy bass lines open Kendrick Lamar's 2015 funky force of nature "To Pimp a Butterfly," and can be heard with fellow producer Flying Lotus playing cosmic puppet master on Lamar's "Untitled Unmastered."
I also can't even go any further without mentioning his legendary performance at Mac Miller's Tiny Desk Concert.
Throughout all those influences and adventures and losing the prolific Miller, Thundercat has created his most enlightening collection of songs, "It Is What It Is," released April 3 on Brainfeeder.
Across 15 tracks, Thundercat expresses punk rock rage, meditative contemplativeness, romance, comic books, cats and it all coming to an end. Throughout the 37 minutes and 38 seconds produced by Flying Lotus, Thundercat is free to find his humor and his way forward.
The album begins with Thundercat floating in space, feeling alone, wondering aloud if it's time to begin the album. The song bleeds into "Interstellar Love," a jazzy song that features Kamasi Washington's psychedelic tenor saxophone.
When Thundercat gets nerdy and confessional, he completely wins over this listener. On "I Love Louis Cole," the tempo is sped-up to almost the rate of a 90s video game introduction while Thundercat recounts his bromance-fueled exploits with Cole, the multi-instrumentalist cofounder of Knower.
Some of those drops of inspiration that are splattered throughout "To Pimp A Butterfly" are heard on "Black Qualls." The second single on the album features vocals from Steve Lacy of The Internet, drummer and producer Steve Arrington, and Childish Gambino. The song addresses being black in America as well as facing fear.
While the album has plenty of depth, Thundercat has plenty of fun. The silly songs, "I Love Louis Cole," "Miguel's Happy Dance" and "Dragonball Durag" are some of my favorites on "It Is What It Is." I especially love the skit by Zack Fox to end "Overseas."
On "Miguel's Happy Dance," Thundercat just tries to convince himself to dance away the pain. Nothing can stop his swagger on "Dragonball Durag," using all the cat hair, cars, cologne, video games and comic books as his superpowers.
"It's okay if it's not goin' your way
It never was
Don't believe their hype
It's probably all covered in lies
I should take my own advice
Even if it hurts, it's always gonna hurt the same."
-"Miguel's Happy Dance," Thundercat
For fans of "Drunk" or even the remixed "Drank," which was underrated in my opinion, "Funny Thing," brings back those party vibes. They're heavily muted like when you've had too much to drink and everything starts sounding like it comes through in waves or does that just happen to me?
"Someone hold my phone 'cause I can't hold my tongue
'Cause if I get too drunk, baby, then I'm gonna ruin the fun
That's not your problem, it's because I've seen too much, baby
Sorry if I get a little PTSD."
-"Funny Thing," Thundercat
The album takes a different tone toward the latter suite of songs, including "Fair Chance," featuring Lil B and Ty Dolla $ign, where Thundercat says "Bye-bye for now" to Miller. "Existential Dread," serves as a bridge to the end of the album.
The title of the album and the track features not only a common phrase used by millennials and for decades prior, but also a lyric from "What's The Use," Miller's 2018 song featuring Thundercat. "I'm up 30 thou' miles plus change/It's been a while but I'm down 'till I'm out and it is what it is 'til it ain't, yeah," Miller sang.
On "It Is What It Is" Thundercat even says, "Hey Mac," to which a sampled, echoed, spacey voice of Miller responds with "Woah." You can hear the heartbreak in his voice as he tries to understand the death of his friend and what that means for his life going forward.
The song and album then end with an extended instrumental piece. It puts a sense of closure on this chapter in Thundercat's evolution but leaves me wondering the incredible heights he will explore with his next vehicle.
Get "It Is What It Is" from Thundercat, Brainfeeder, Bandcamp, Amazon, Apple Music, Google Play, Spotify, Tidal and Deezer.
Favorite Tracks:
Interstellar Love
I Love Louis Cole
Black Qualls
Miguel's Happy Dance
Overseas
Dragonball Durag
Fair Chance
It Is What It Is