For most of my musical life, Frank Zappa has been a distant yet prolific uncle who occasionally enters my universe. As I was growing up, my impression of Zappa was that of a mainstay from a previous era who maintained what was my first introduction to a cult following.
I remember briefly hearing about Frank Zappa and seeing him on MTV but I don't remember hearing any of his music as a kid. My most memorable impression of him was testifying before the U.S. Congress against legislation that would police the lyrics of rock 'n' roll music and Parents' Music Resource Center. This occurred in 1985, the year that I was born.
Maybe because the "Parental Advisory: Explicit Lyrics" label was released in 1990, that old story came back around. Zappa seemed like a good guy; someone who looked like he could be my friend's dad but didn't believe listening to Guns and Roses was going to corrupt the youth of America. I was eight-years-old when he died of cancer.
Throughout the years, I kept seeing the name Frank Zappa on the lists of best guitarists of all time. As I got older, I thought of him as an independent, free-spirited but serious avant-garde composer who accepted nothing less than innovative excellence. But, I never really dug into his music until recently.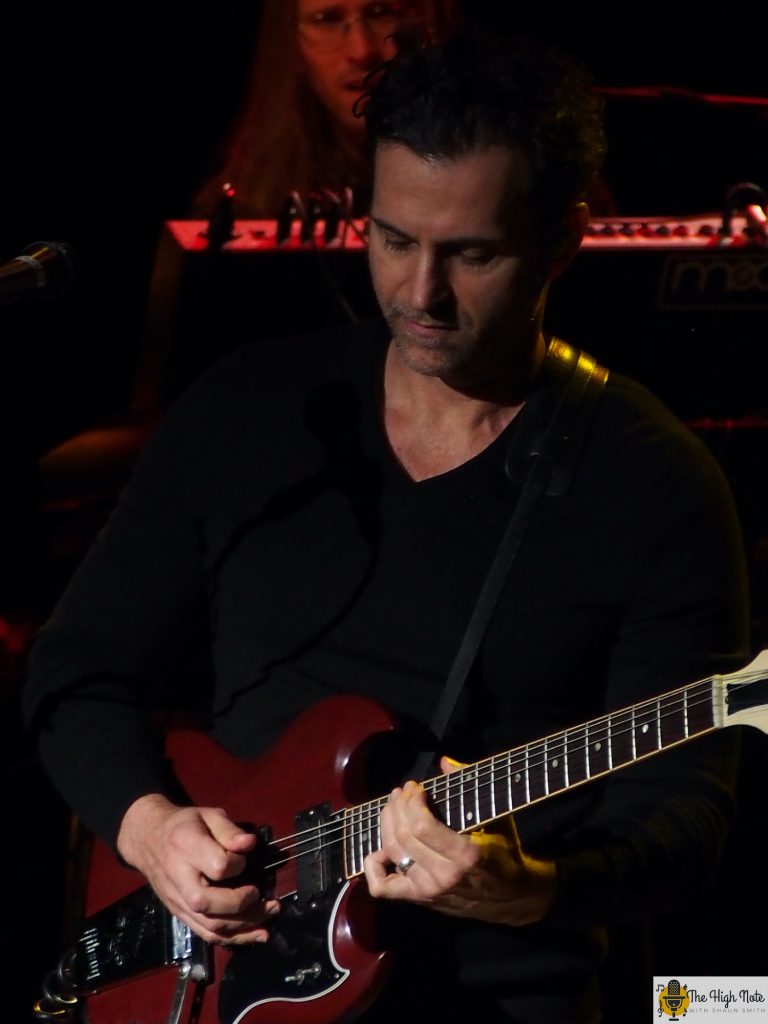 His son, Dweezil Zappa, was more visible to me. After his stint as MTV VJ, I remember watching him on the show "Happy Hour" on the USA Network with his brother Ahmet. He also voiced Ajax on "Duckman."
He would regularly appear in the guitar and music magazines I read growing up. It seems that everyone wanted to praise his chops, probe him for music knowledge and ask to see his vintage collection.
One of my first assignments for "ArtVoice," was previewing Zappa Plays Zappa at the University of Buffalo. I remember reading the press release and thinking there was no better person than Dweezil Zappa to bring the music of his father, Frank, alive for a new generation.
It only took me 12 years, but I did get to see Dweezil Zappa on his Choice Cuts tour Saturday, Nov. 3 at Harrah's Resort in Atlantic City. He brought with him a seven-piece band and an arsenal of songs that his father recorded over 30 years and 60 albums.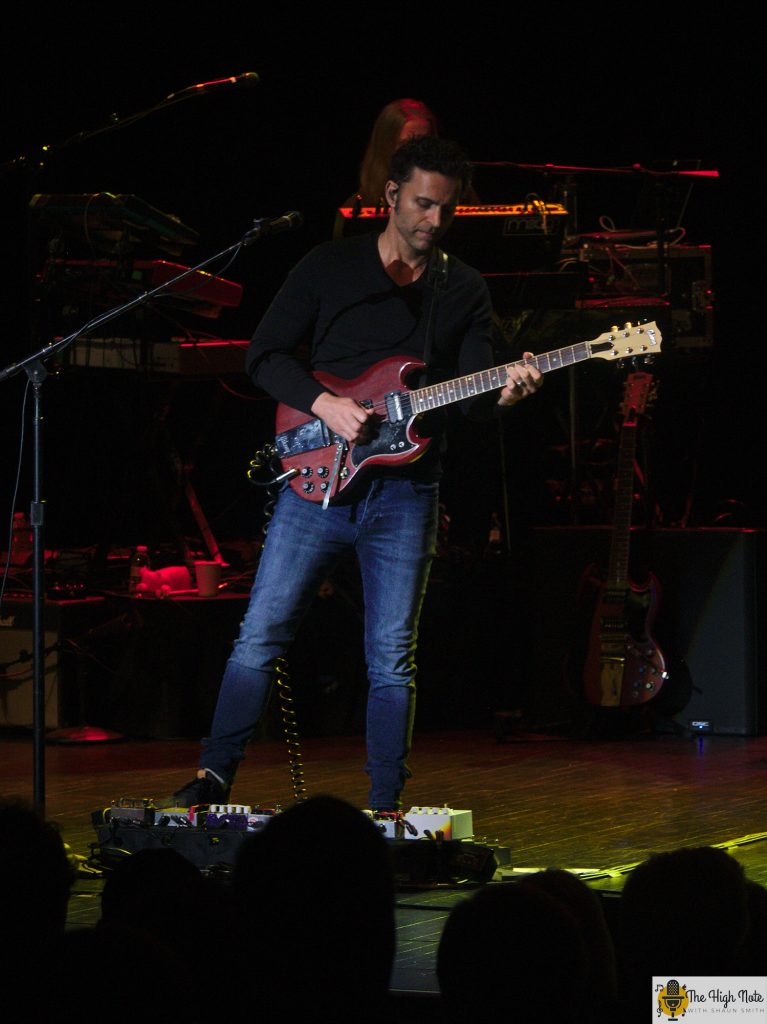 With Zappa on lead guitar and vocals, he was joined onstage by an incredible lineup of musicians that were all multitalented and energized the performance. Most notably, Adam Minkoff sounded just like Frank on vocals in addition to playing rhythm guitar, keyboard and percussions.
Sitting directly in front of Scheila Gonzalez, it was amazing to see her smoothly transition from a variety of soprano and alto saxophones, play keyboards and don glasses and a cell phone to act out Moon Zappa's part during "Valley Girl."
No less impressive were the rest of the band – singer and percussionist Cian Coey, Ryan Brown on drums and vocals, bassist and singer Kurt Morgan and Chris Norton on keyboards and vocals.
From listening and watching Frank Zappa's live performances, his interaction with the crowd and humorous banter was all part of the performance, which Dweezil picked up on from the very beginning.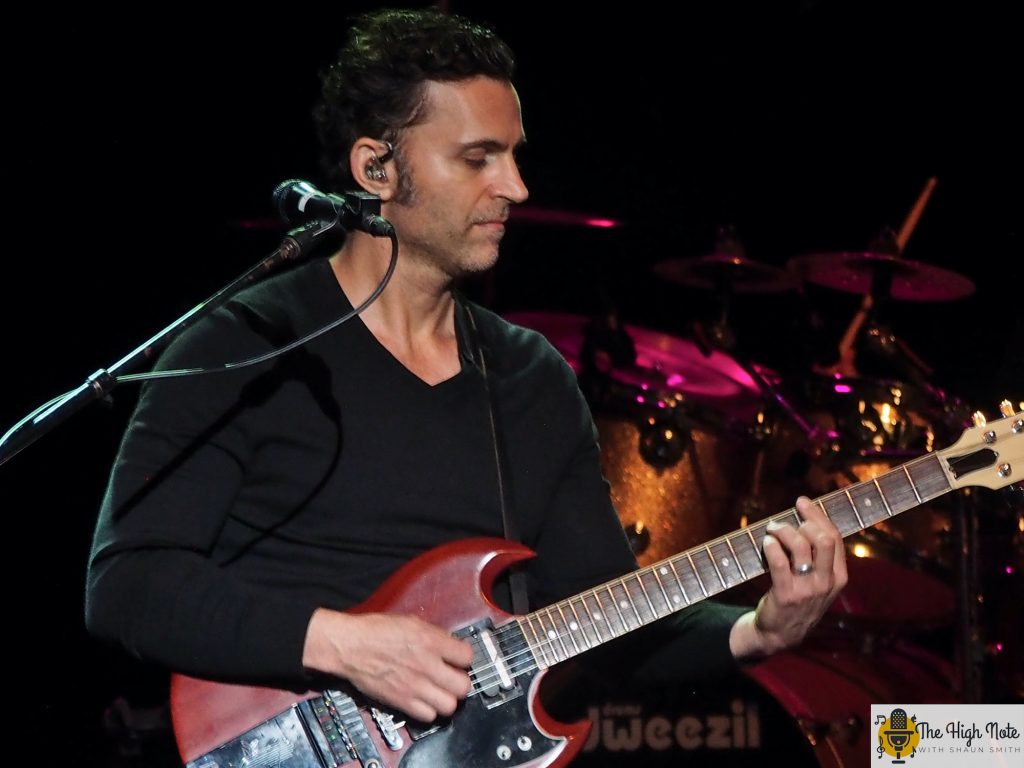 The casino crowd was filled with fans wearing old and new Zappa apparel – including members of the "Zappa Mafia," who Dweezil mentioned at the end of the show for following the band.
Zappa called out couple of people in the crowd who he called Charlie and Charlie Junior, and I wasn't quite sure which one or if both were celebrating a birthday. He also dropped the names of local towns including Galloway, Pleasantville and Absecon.
"This song is 50 years old and was never played live like it was on the record," Zappa said before he began "Absolutely Free," the title track from The Mothers of Invention second album released in 1967.
Zappa was measured in his guitar playing throughout the show, which lasted approximately one hour. Just as his father, Zappa conducted the band through tempo changes in complicated pieces of music.
While he mostly played a Gibson Zappa Roxy SG Frank Zappa replica, Zappa employed a Fretless Sustainer Autotune Gibson SG for "The Torture Never Stops," which makes the instrument sound similar to a distorted slide guitar.
As the axe-bearer of the Zappa musical legacy, Dweezil brings his father's music to life. His setlist weaves through the decades as the band performs the music accurate renditions of both album and live releases.
He played an incredible version of "Dog Breath, in the Year of the Plague," from The Mothers of Invention 1967 album "Uncle Meat," which was the soundtrack to a movie by the same name released in 1987.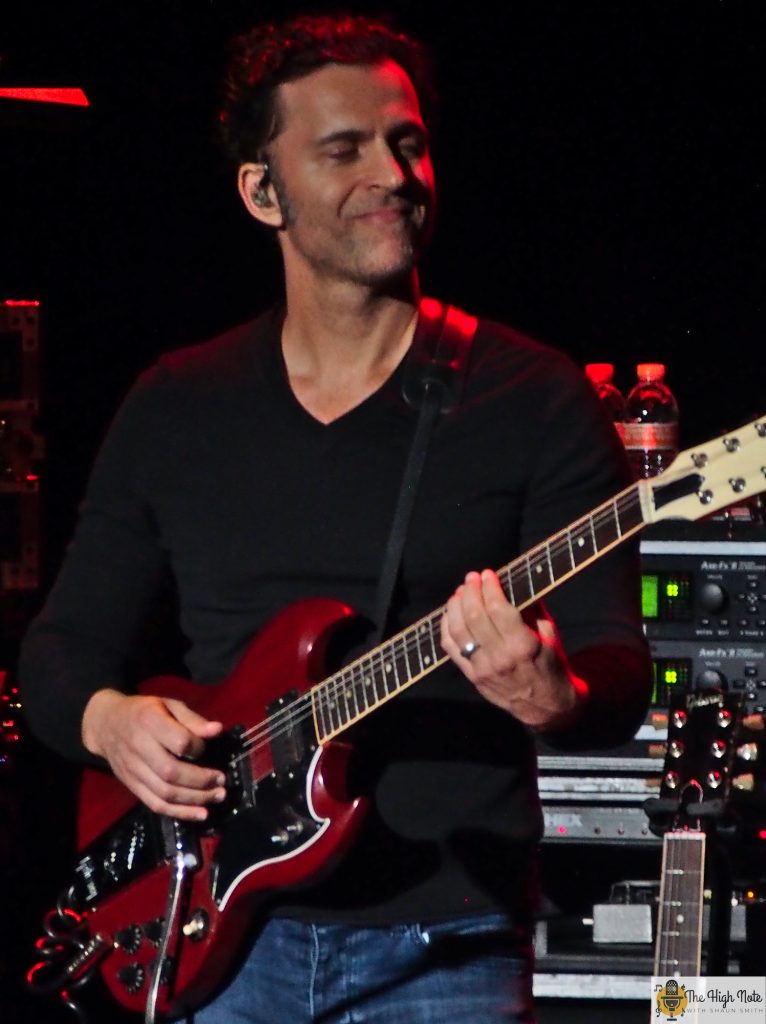 The crowd was singing along to the 70s staple "Don't Eat The Yellow Snow" from "Apostrophe (')," which was the first Zappa song I ever heard. The title track from the rock opera "Joe's Garage," was the show closer. He hit the 80s with "Valley Girl," and "Cocaine Decisions" from "The Man from Utopia" and "You Can't Do That on Stage Anymore, Vol. 3."
While all the music that was played was decades old, the avant-garde rock of Frank Zappa as played by Dweezil Zappa still has a tremendous impact on audiences today. With the re-release of "Halloween 77" last year and news of a hologram tour, Zappa's music is as relevant today as it was in the 60s.
Zappa was a musical innovator and as a composer was an early adopter of a computerized synthesizer called a Synclavier, which was featured on the Grammy award-winning "Jazz from Hell." He also wrote compositions that were performed by the London Symphony Orchestra and the Berkeley Symphony Orchestra.
While Zappa's compositions will be played by musicians forever and his recordings played for generations, his music was brought to life with driving guitar solos at a live performance. In that same spirit, Dweezil keeps the Zappa legacy alive.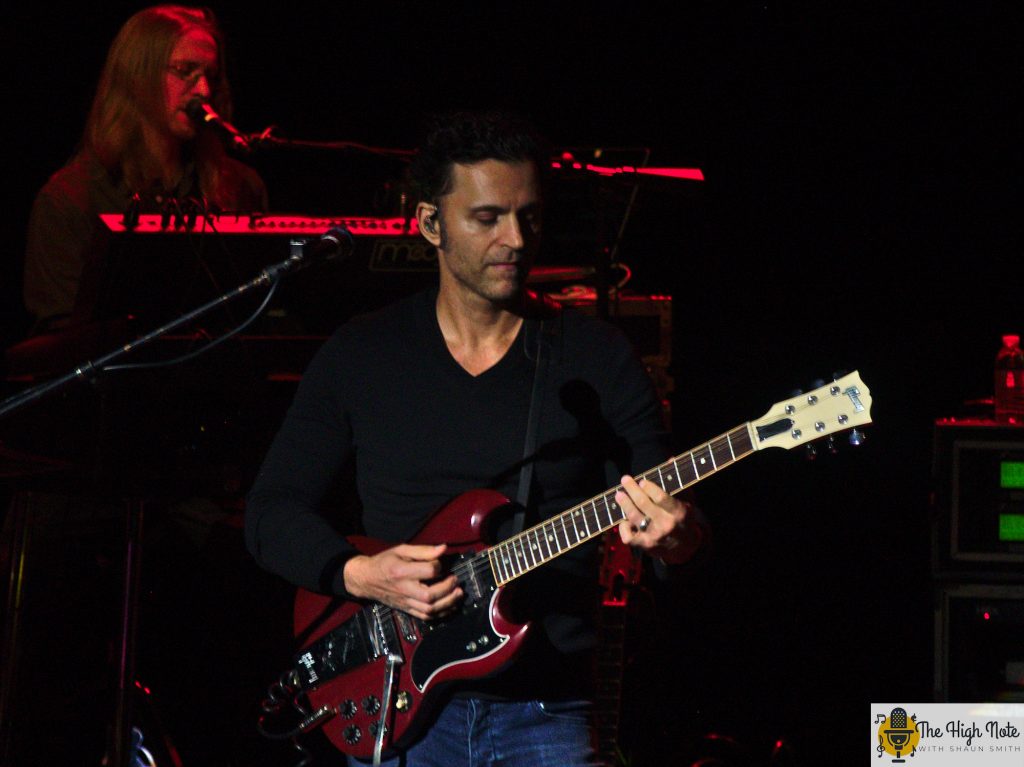 I didn't get into Zappa's music until a few years ago. With streaming music services and YouTube there's so much material that it took me a couple weeks to get through most of the studio album and major live recordings. Every time I revisit my favorite songs, I find something different.
Before the show, I was enamored by the juxtaposition of complicated music with silly lyrics. Now, I'm going to go back and revisit the guitar solos and The Mothers of Invention.
Dweezil Zappa's Choice Cuts world tour continues through Dec. 15 throughout the United States and Quebec, Canada. His most recent album "Live In The Moment II," a guitar solo compilation record in the style of his father's "Shut Up And Play Yer Guitar," was released July 18, 2018 Fantom Records and is available from Dweezil Zappa, iTunes, Amazon and anywhere you get music.