In the 1960s, singer-songwriters struck gold with upbeat, straightforward melodies that delved into the human experience, often accompanied by harmonious notes.
Darlingside, comprised of folk multi-instrumentalists Don Mitchell, Auyon Mukharji, Harris Paseltiner, and David Senft, seem to channel this spirit in their fourth album, "Everything Is Alive," released on Friday, Aug. 4, 2023.
Originating from Boston, this quartet has embarked on a musical journey since their paths converged at Williams College in 2009.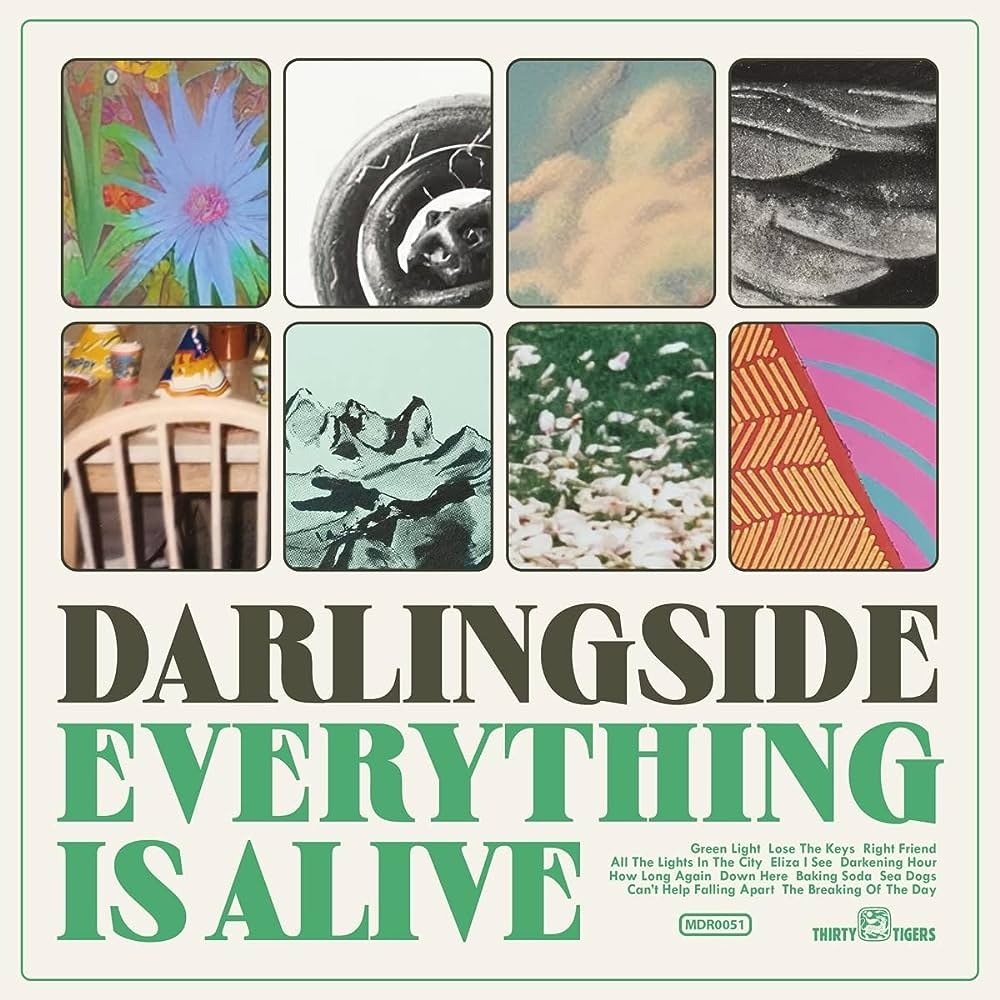 The album opener, "Green Light," exudes an ethereal quality reminiscent of acoustic Led Zeppelin, blending seamlessly with elements of nature, whether amidst dense forests or vast oceans.
"Lose The Keys," the subsequent track, encapsulates the highs and lows Darlingside has navigated. Their journey, punctuated by NPR and Rolling Stone accolades and their memorable single-microphone performance at the 2016 Philadelphia Folk Festival, finds echoes in this song. Their matured sound harks back to beloved early 2010s bands like The Decemberists, Iron and Wine, and Band Of Horses.
I especially loved the band's 2018 release "Extralife" and 2020's "Fish Pond Fish."
"I've been around the bend I've been,
Taking any way to weigh myself down,
But I could take a win right now."
-"Lose The Keys," – Darlingside
"Right Friend" offers a quiet reflection on friendship, driven forward by drums reminiscent of Paul Simon's worldly beats.
"You've always been the right kind,
Of friend when I'm at,
My end you've always been the right,
Friend when I'm at my end."
The album surprises with an infusion of female voices, Molly Parden, Caitlin Canty, and Deni Hlavinka, especially on "All The Lights In The City," lending it a contemporary Americana feel. This track illuminates a transition from nature's vastness to the intimacy of domestic life.
"Eliza I See" borrows its rhythmic charm from the age-old children's song "There's a Hole in My Bucket," grounding Darlingside's Americana and folk credentials in history.
For fans of '70s melodies, "Darkening Hour" evokes the spirit of James Taylor's "Fire and Rain."
Listeners are treated to Darlingside's signature a cappella harmonies in "How Long Again," while "Down Here" is beautifully enveloped in symphonic strings, reminiscent of Phosphorescent's "Song For Zula."
Breaking away from their conventional sound, "Sea Dogs" is a testament to Darlingside's evolving musical identity, hinting at exciting new directions worth exploring.
Throughout the dozen songs spanning 40 minutes 38 seconds, the members of Darlingside work together to make one another's individual voices shine.
See Darlingside with Field Guide Nov. 30 at the Howard Theatre in Washington, DC, Dec. 1 at The Ardmore Music Hall in Ardmore, Pennsylvania, Dec. 2 at Brooklyn Made in New York City, New York and Dec. 3 at the Little Spa Theatre in Saratoga Springs, New York.
Get "Everything Is Alive" from Darlingside, Amazon, Apple Music, YouTube Music, Spotify, Tidal, Deezer, Pandora and qobuz.
Favorite Tracks:
Green Light
Lose The Keys
Right Friend
All The Lights In The City
Darkening Hour
How Long Again
Down Here
Sea Dogs