After basically spending a year inside, I can only appreciate every corner of the bedroom pop that Claud covers with their debut album "Super Monster."
Released Feb. 12 on Phoebe Bridgers' Saddest Factory records, the album is lush with vivid images of loves found and lost and refound, afternoon drives and outpourings of emotion across 13 tracks.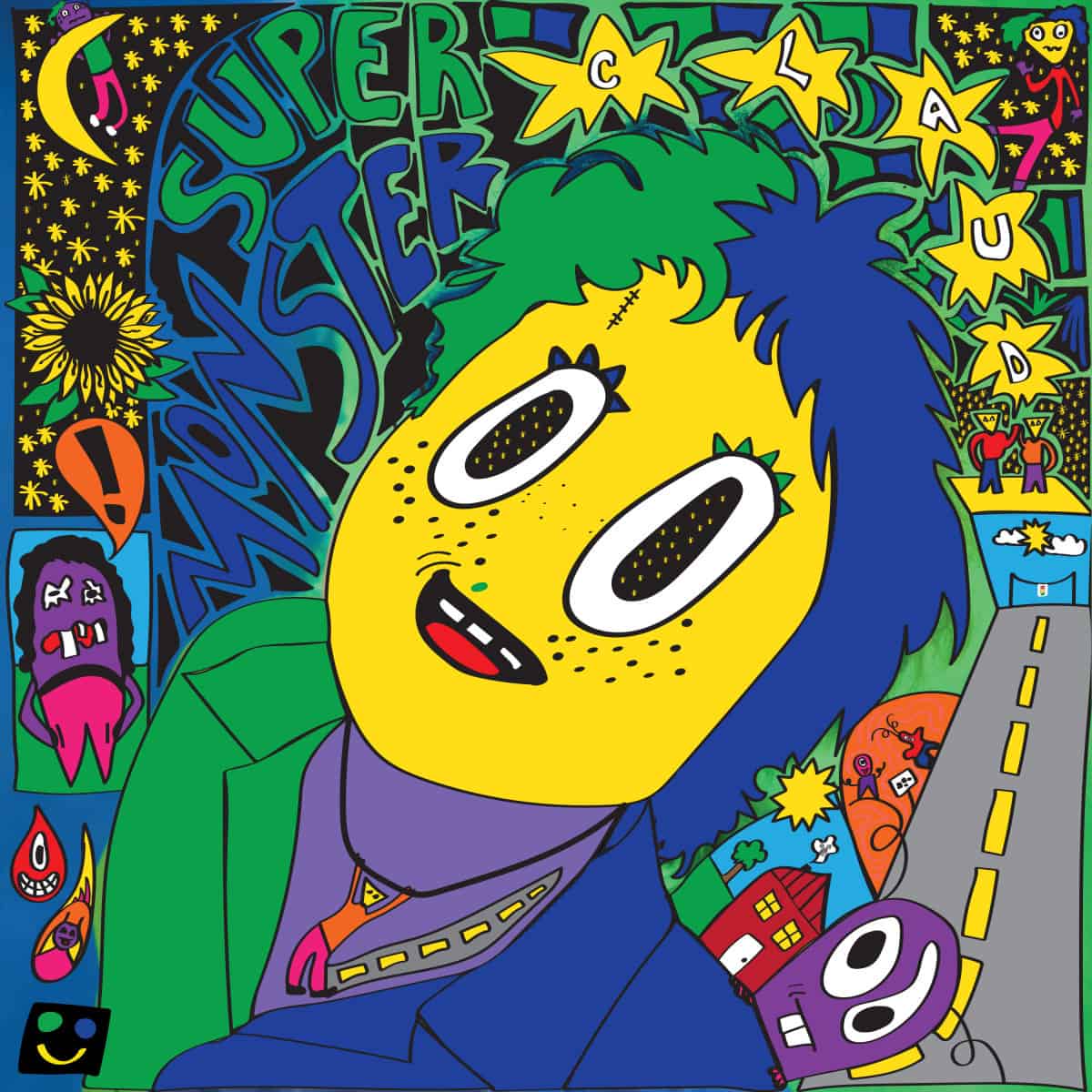 The 21-year old Claud Mintz puts emotion right in the first track, "Overnight," about quickly falling in love, to set the tone for the 37 minutes and 55 seconds of artistic ecstasy that follows.
Claud finds some clarity with the distance of a relationship gone wrong on "Gold," which describes that contrition between endless optimism and utter defeat.
The theme of exes continues on "Soft Spot," which was the track that really made me fall in love the rawness of Claud's songwriting. On it, they create a type of day-dream quality where imagining how things could have been becomes their own types of memories.
Those magical and nervous moments when meeting someone for the first time are characterized in loving detail on ""In Or In-Between."
On it, Claud lays down some serious vibes of late nights where the music and lyrics build up the tension for each chorus mapping out these star-crossed lovers found one another. The song ends on the most muted, played through a cassette recorder effect, which makes the sound really sound as if it is capturing the moment.
Claud, originally of Chicago, created the sonic dreamscape at Electric Lady Studios in New York City. In the studio, Joshua Mehling played on and co-produced several tracks as did Clairo, better known as Claire Cottrill, Melanie Faye, Blu Detiger, Noa Getzug, Nick Hakim and Jake Portrait of Unknown Mortal Orchestra. The band jams on tracks like "Cuff Your Jeans."
I love the folksiness of "Ana," which is a story about a husband leaving his wife in Los Angeles, California to go live his dream. But it's not sung like a heartbreaking ballad, it is rooted in honesty and filled with hope. The track also features vocals from Nick Hakim.
"Super Monster," ranges sonically throughout the 13 songs. Those moody nightclub vibes from "Soft Spot," return for "Guard Down."
On the most fun track on the album, "That's Mr. Bitch To You," Claud stands up and says, "I won't let a straight man throw me off," with name-calling and does so with a punk rock attitude. The track also features Melanie Faye.
I have to note that the album artwork, which was the first thing that made me listen to "Super Monster," is a self-portrait by the artist as a superhero mascot. It was inspired by an unpublished drawing by Daniel Johnston titled "Claud and the Super Monster."
With "Super Monster," Claud unleashes demons that work to support the singer-songwriter through a triumphant debut effort.
Get Super Monster from Saddest Factory, Bandcamp, Amazon, Apple Music, YouTube Music, Spotify, Tidal and Deezer.
Favorite Tracks:
Gold
Soft Spot
In Or In-Between
Ana
Guard Down
That's Mr. Bitch To You