In just a few short weeks, the Old Pool Farm will be transformed into an annual utopia as it welcomes campers and music lovers for the 60th annual Philadelphia Folk Festival Aug 18-21.
The oldest continuously run outdoor music festival in North America is spread out across eight stages and 80 acres that is a working farm it isn't overrun with festive folkies.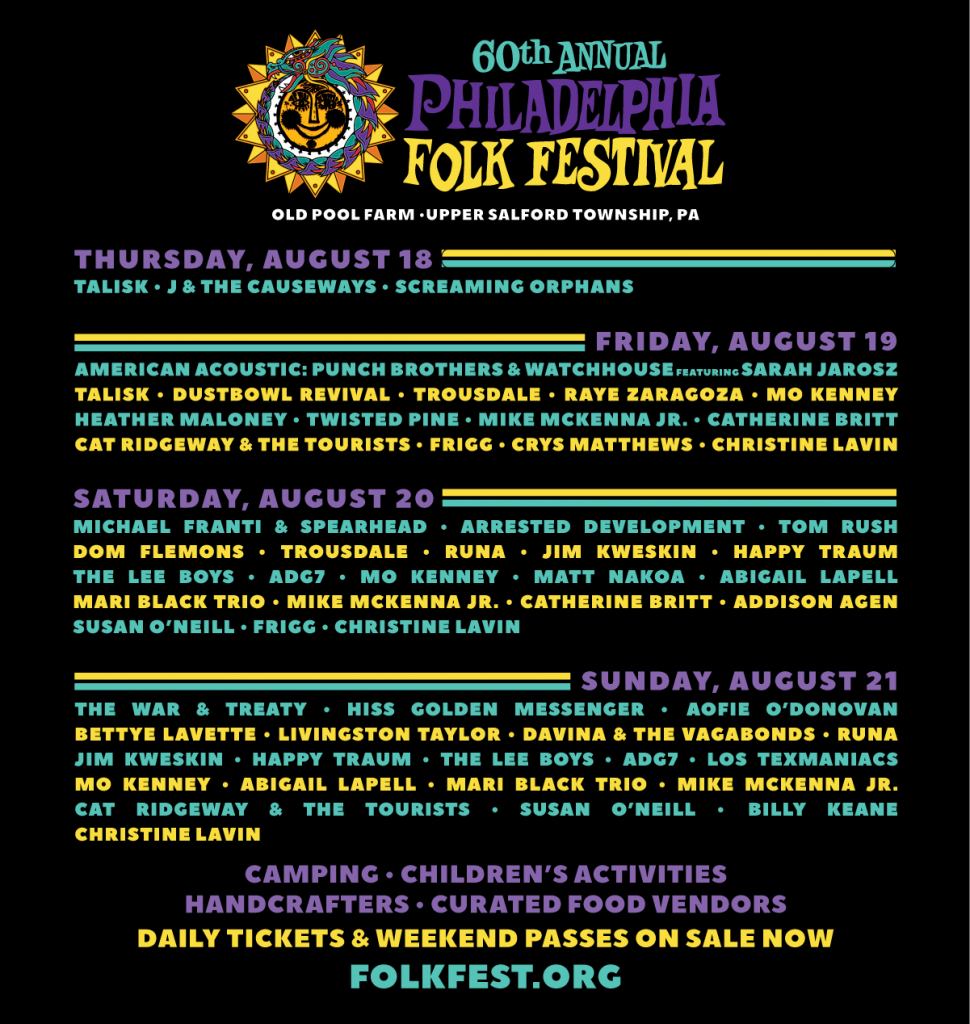 Presented by the Philadelphia Folksong Society and run largely by volunteers, many of whom have been living and working at the farm for weeks, the weekend is filled with fantastic music and friendly faces, and serves as an annual reunion for fest families who come from far and wide to participate in a rare slice of Americana that harkens back to the Woodstock era.
After two years of fest at home, the Folksong Society is always trying to innovate and create new ways for folks to connect and interact with their favorite tunes.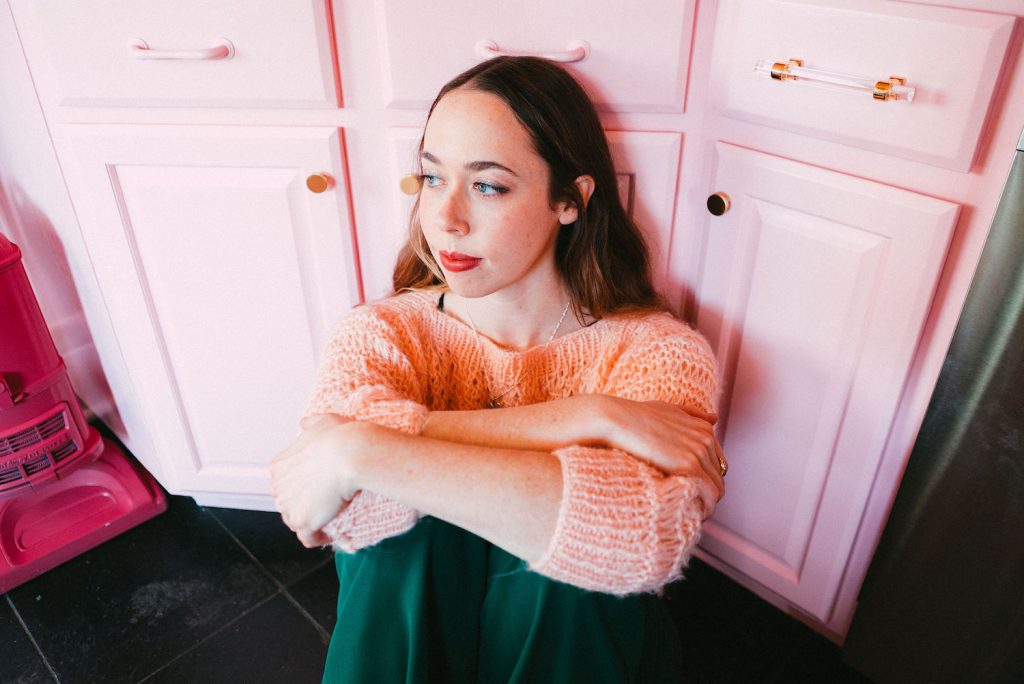 This year, the organization held a Martin Stage Melee, a multi-week competition featuring 32 Philadelphia Music Co-Op acts. The winner, singer-songwriter Emily Drinker, will perform 2:20 p.m. Sunday on the Martin Guitar Main Stage.
For me, the fest is about friendship and music. The High Note has been tied to the Philadelphia Folk Festival from its beginning 10 years ago – the first edition of The High Note with Shaun Smith, then a weekly newspaper column, was a review of the 51st annual Philadelphia Folk Festival.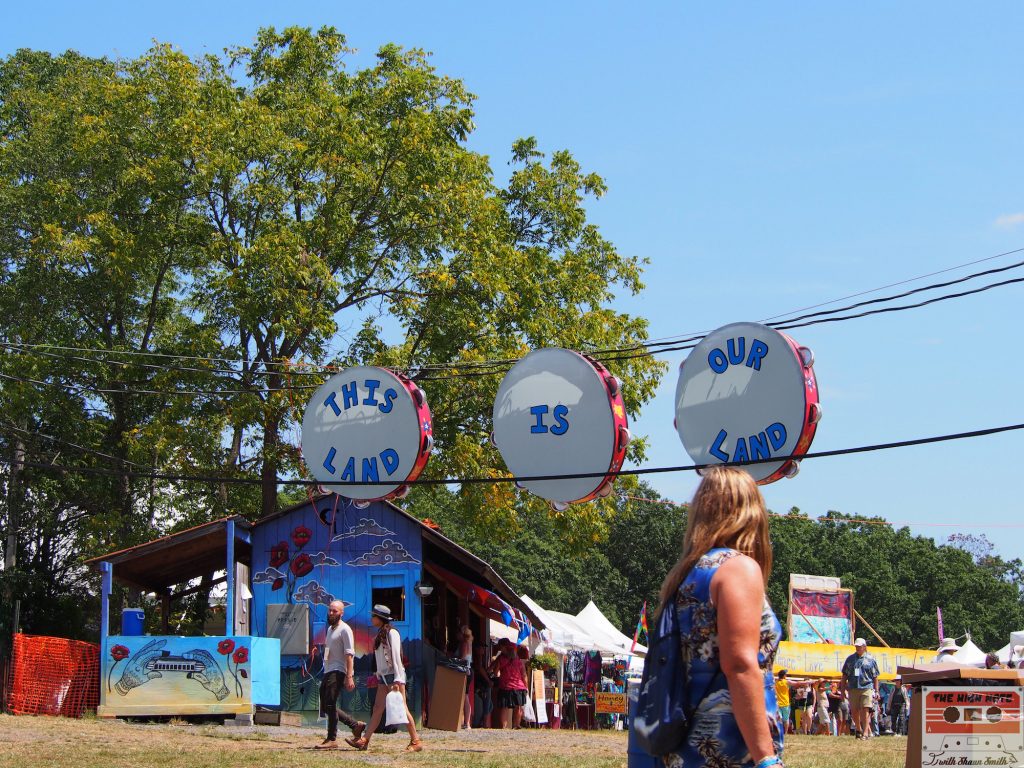 Now, as I sift through another lineup of incredible musicians who I have seen and heard, and many who I have not, I am reminded of all the magical moments that have graced me just wandering around with a camera, notebook and a microphone.
The full schedule has been released, nevertheless, I will do my best to point you in the right direction of some of the best performers who I am looking forward to seeing at the festival.
Talisk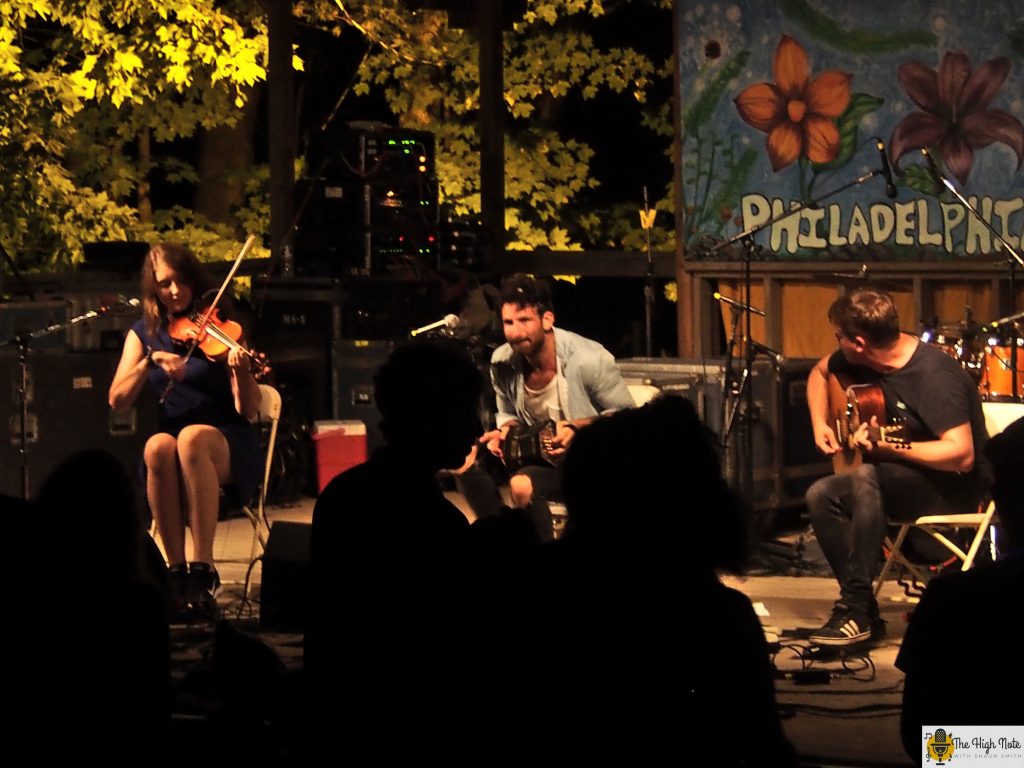 The Scottish rockers Talisk from Glasgow have led by Mohsen Amini and Graeme Armstrong have picked up a new fiddle player since I interviewed them last – Benedict Morris who will be joining the boys at 10 p.m. Thursday on the camp stage and 6:30 p.m. Friday on the Martin Guitar Main Stage. For a small band and a with a member playing a small instrument, the concertina, the band makes a huge sound that is only matched by the roaring and cheering crowd.
American Acoustic: Punch Brothers, Watchhouse, and Sarah Jarosz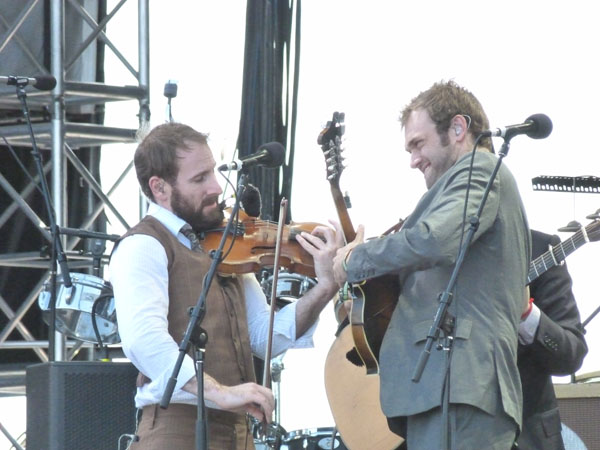 Since I last saw Punch Brothers, mandolin player Chris Thile has become host of the radio program "Live from Here" which was previously called "A Prairie Home Companion." As they have in the past, the band went out on tour with American Acoustic – a collaboration with Watchhouse and Sarah Jarosz, the latter also is part of the folk trio I'm With Her featuring Sara Watkins and Aoife O'Donovan. See them 9:30 p.m. Friday on the Martin Guitar Main Stage.
Crys Matthews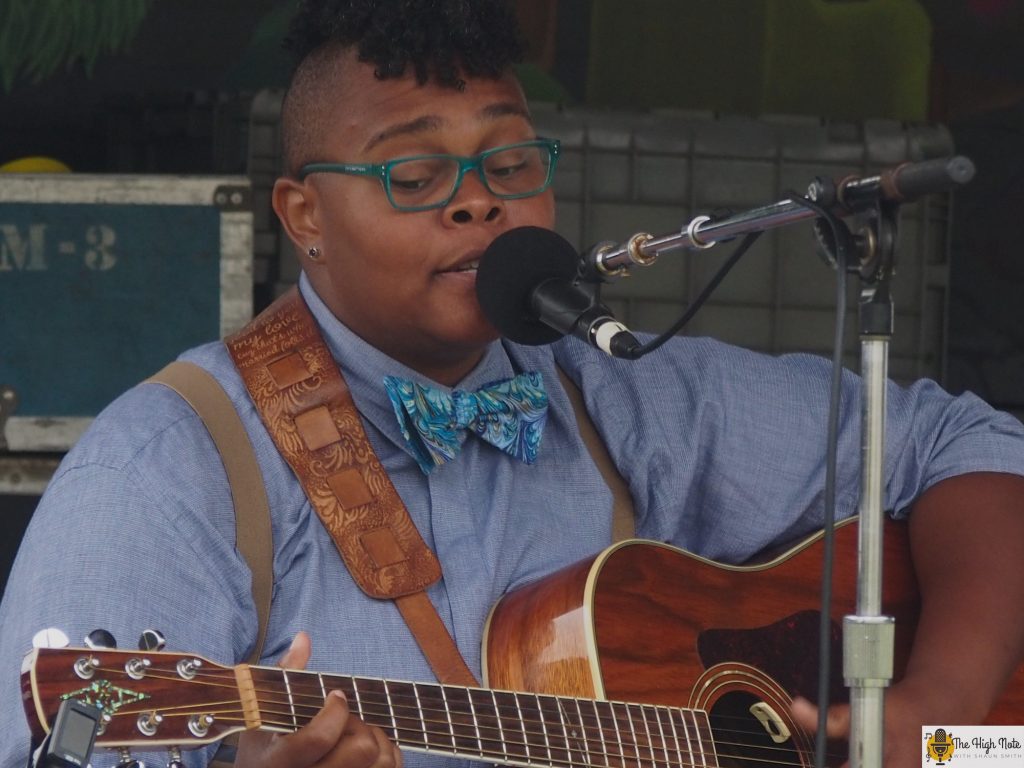 Crys Matthews is one of those singer-songwriters who kind of found me. I was waiting to interview Steve Poltz after his performance on the Tank Stage and Matthews was part of the workshop. The soulful singer and acoustic guitar player from Washington D.C. by way of Richlands, North Carolina blends her powerful voice with dynamic fingerpicking to create an impressive and memorable sound. See Matthews Friday at 1 p.m. on the Craft Stage and at 4:30 p.m on the Martin Guitar Main Stage.
Christine Lavin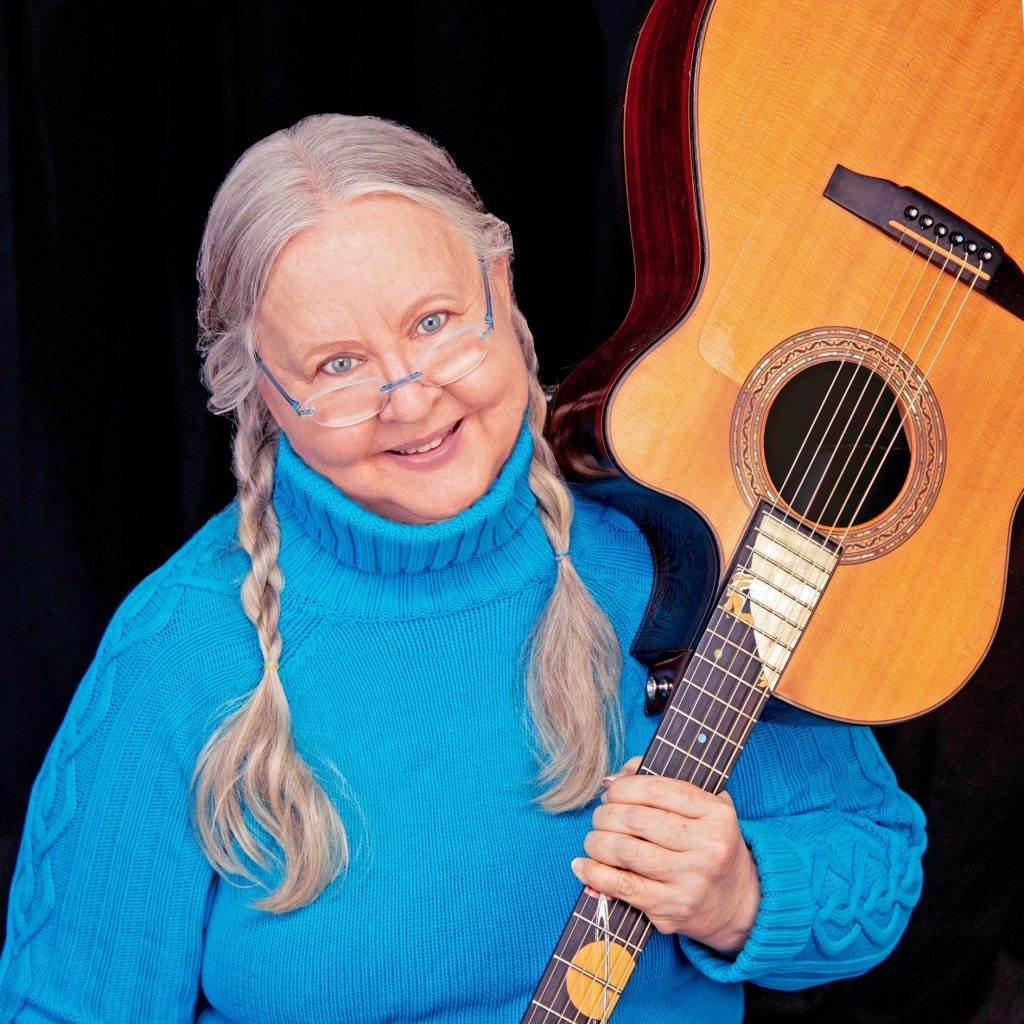 No one quite embraces the funny side of folk like Christine Lavin. The New York City-based singer-songwriter has been slinging her songs for more than 30 years covering the topical and humorous side of life. I love getting lost in her stories and the world that she creates with her music. See her 2:30 p.m. Friday on the Craft Stage.
Michael Franti and Spearhead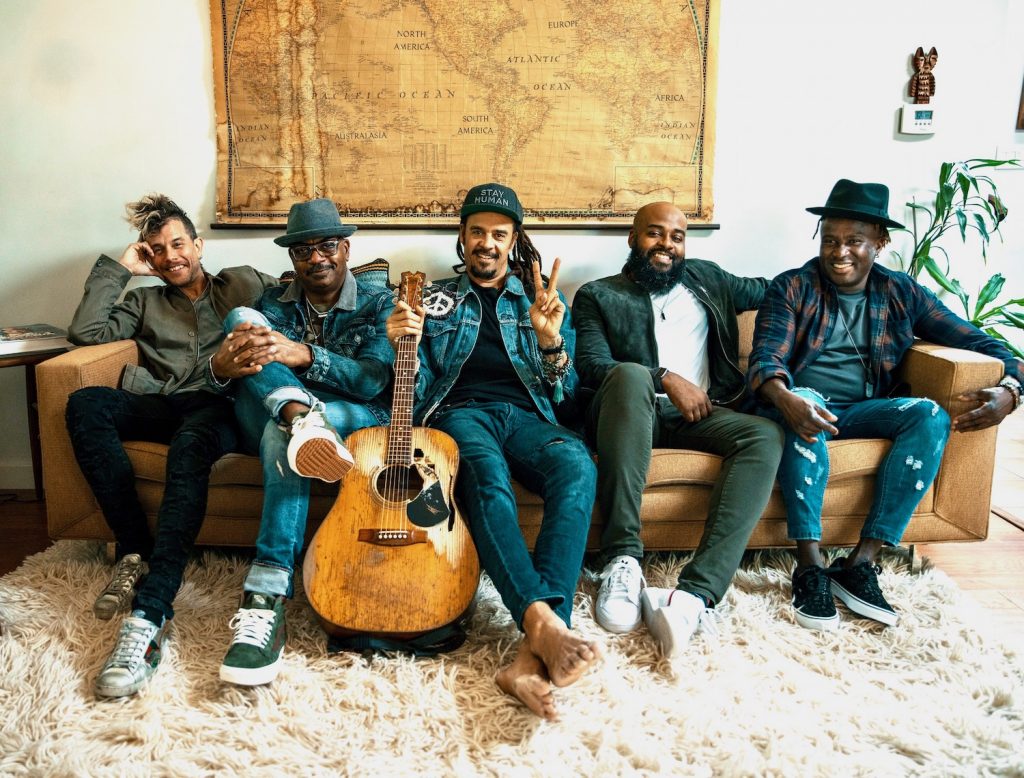 Funky reggae rockers Michael Franti and Spearhead fit the Philly Folk Fest vibe perfectly. No matter the age, folkies like to have fun and Franti always brings a lot of energy to the stage that moves its way through the crowd. See the group 10:30 p.m. Saturday on the Martin Guitar Main Stage.
Tom Rush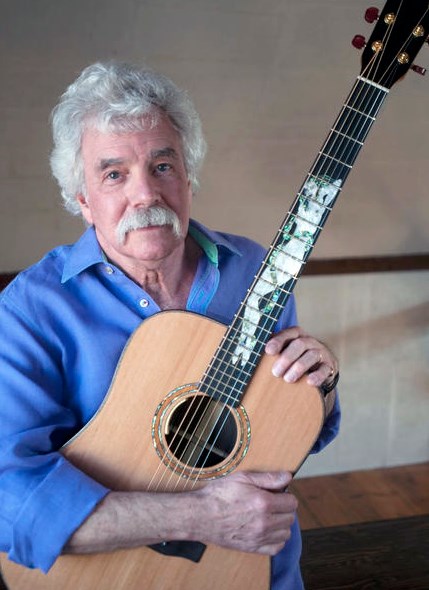 When I became friends with Steve Prisament, who introduced me to the Philadelphia Folk Festival and edited my weekly column, we would often exchange music. One of the first CDs he made me was of Tom Rush. I've seen him perform at the festival twice with Steve and each time made me a bigger fan of his music and songwriting. See him Saturday – at noon in the Culture Tent and 4 p.m. on the Martin Guitar Main Stage.
Runa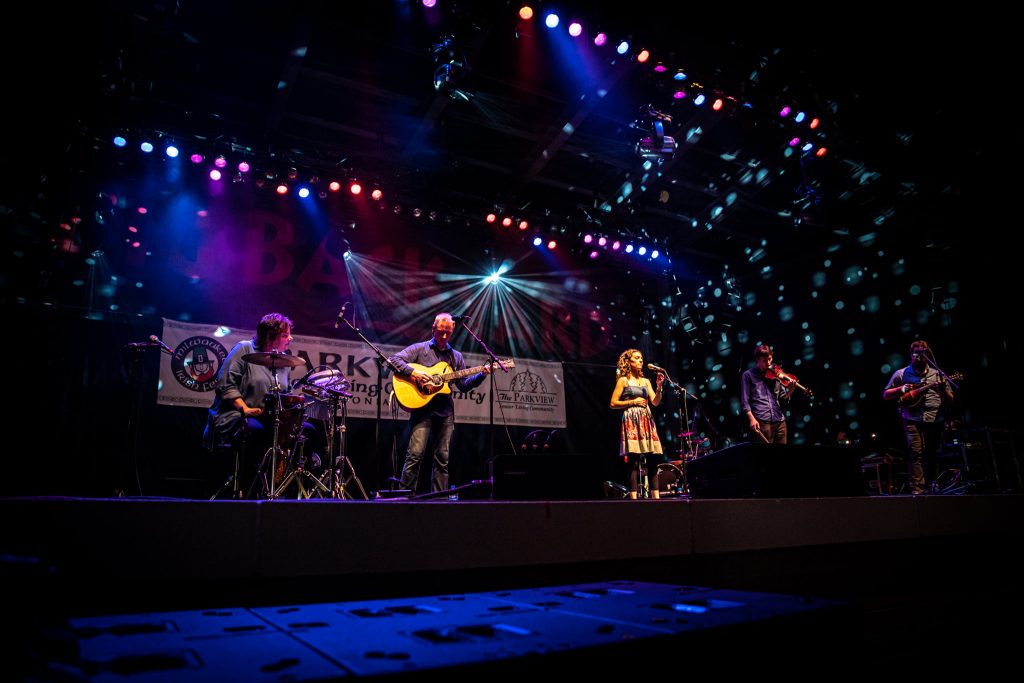 Celtic folk band Runa is absolutely enchanting. Another returning act to the hill, the Newtown, Pennsylvania-based band combines traditional Celtic music with modern folk music. Shannon Lambert-Ryan leads the band by singing, step-dancing and playing the bodhrán and is joined by guitarist and singer Fionán de Barra who also plays the bodhrán, mandolin player Caleb Edwards: mandolin, percussionist Cheryl Prashker and fiddler player and step-dancer Jake James. See Runa on Saturday – 12:30 on the camp stage and a not to be missed 6 p.m. set in the Lobby Tent.
Hiss Golden Messenger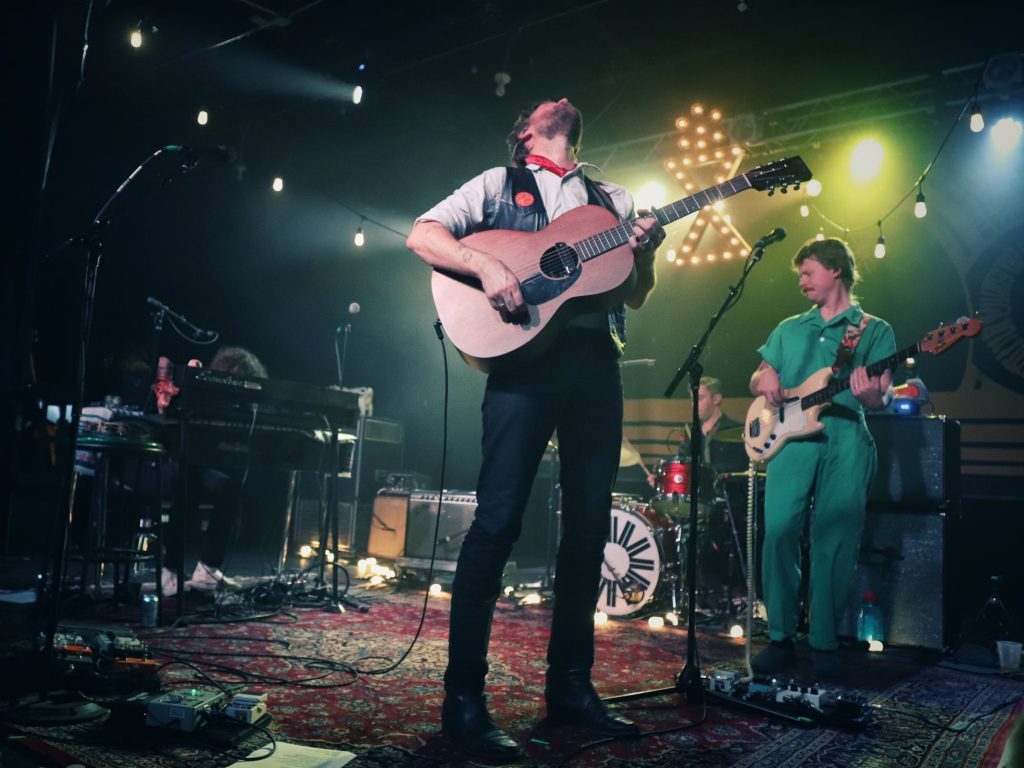 Every now and again the Philadelphia Folk Festival seems to strike the exact right chord in my heart when booking an act and this year it is Hiss Golden Messenger. The folk-rockers from Durham, North Carolina incorporate a soulful 60s sound in their style that should resonate with the Philly crowd. See Hiss Golden Messenger 7:30 p.m. Sunday on the Martin Guitar Main Stage.
See the full schedule here
General admission and Friend of the Festival weekend passes are on sale now. Single day passes, camping for both RVs and tents, and virtual streaming tickets are available via the festival website. All active tickets from the 59th annual event will be honored for this year's fest. For information see folkfest.org/60thtickets.
I'll see you on the hill.