Philadelphia Folk Festival Delivers Digitally
The Philadelphia Folk Festival didn't become a steadfast institution running continuously since 1962 without becoming adaptable.
If you've ever been to the Old Pool Farm you know that planning just one day of the festival is tricky, let alone all four, plus a couple days on either end to make it a full week of camping and music. You're bound to run into rain, heat, poison ivy, spider-bites and more, and maybe all three in one weekend.
Working with officials from Montgomery County, the Philadelphia Folksong Society planned to move the 59½ Pocket-Sized Philadelphia Folk Festival to the Spring Mountain Ski Area in Upper Salford Township, Pennsylvania for 1,000 attendees Aug 21-22, 2021.
Then, with less than two weeks to go, the festival organizers made the decision to flip the switch and turn the festival completely digital.
"The team at the Philadelphia Folksong Society is the best there is, and has proven consistently able to produce a robust and entertaining online event." said Rob Bralow, President of the Board for the Philadelphia Folksong Society in a release. "As a lifelong fest-goer, I know I share in the disappointment of many that we will not be together this year, but after reviewing the data and the science available, we believe this to be the best decision for the safety of our community and in line with our mission."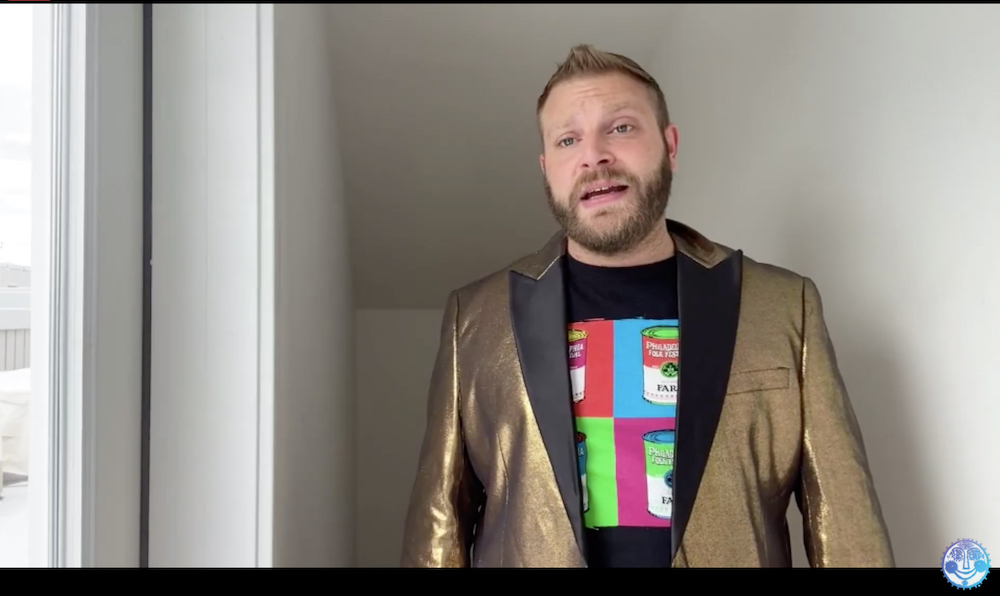 The same sentiment of disappointment was expressed by Executive Director of the Folksong Society, Justin Nordell as he introduced Jackson Pines on Saturday afternoon. "We are taking care of our folk family to make sure we can get together again safely as soon as possible," he said.
The digital edition of the festival has a seemingly endless supply of music, beginning with the current year and stretching back into the archives to the 22nd annual Philadelphia Folk Festival.
One of the great things about the digital edition is the performers get more of an opportunity to express their personalities to the audience. Surprisingly, a digital performance can be more intimate in this way as it seems like the artist is speaking directly to you or inviting you into their home.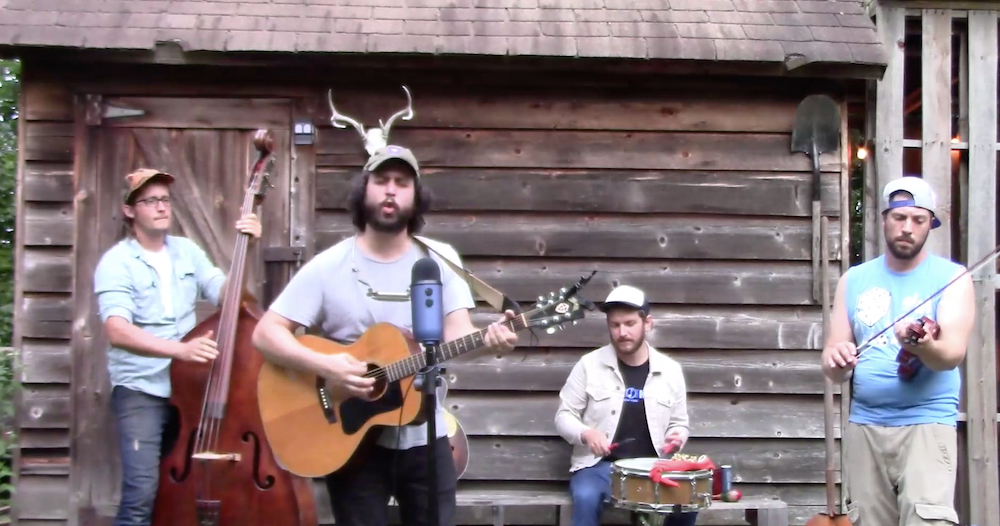 Jackson Pines invited festival-goers to the Pine Barrens for an outdoor set complete with geese and turtles. The band played one of my favorite songs "Even When I'm Gone," and also introduced some tracks from "Close To Home," the latest album available at jacksonpines.com.
Singer-songwriter Sarah King, who was billed as delivering "gritty murder ballads and feminist anthems," delivered an incredible set of rhythm and blues via a black and white video.
John Byrne band with Andy Keenan were at the Clifton House in Philadelphia for their set of Irish folk songs. Tunes like "Save This Place" seemed fitting for the Philadelphia Folk Festival. I especially loved "School Day's Over," a song he learned at a singing club in Dublin, Ireland.

Every year, I discover a musician who completely wins me over and this year it was Matt Nakoa. The singer-songwriter from New York was a true showman as he played guitar and keyboard and bantered between songs – he even had a light show playing on the wall in the studio.
My favorite tracks are "Last Night's Wine," "Fool Of The Night," and "Daisys In the Rain." Typical of The High Note, Nakoa didn't want to leave folks on a melodramatic note. He said, "Make your neighbors pound on the wall – make them ask what festival are they watching."
Jonathan Byrd and The Pickup Cowboys were another one of my favorite discoveries of the festival. I loved the little fire effect they had in front of the bass drum as well as a nice message to the crew at the Philadelphia Folk Festival who worked quickly to flip from an in-person festival to a virtual festival.
Another singer-songwriter, Heather Maloney, completely won me over with her set. I especially loved her song, "Angelfish," about Mark Twain as well as the song she wrote after attending the Philadelphia Folk Festival, "Let Me Stay."
Maloney also did a great cover of "Woodstock" by Joni Mitchell, which she absolutely crushed and I also loved the track "Enigma" from her most recent album "Soil In The Sky."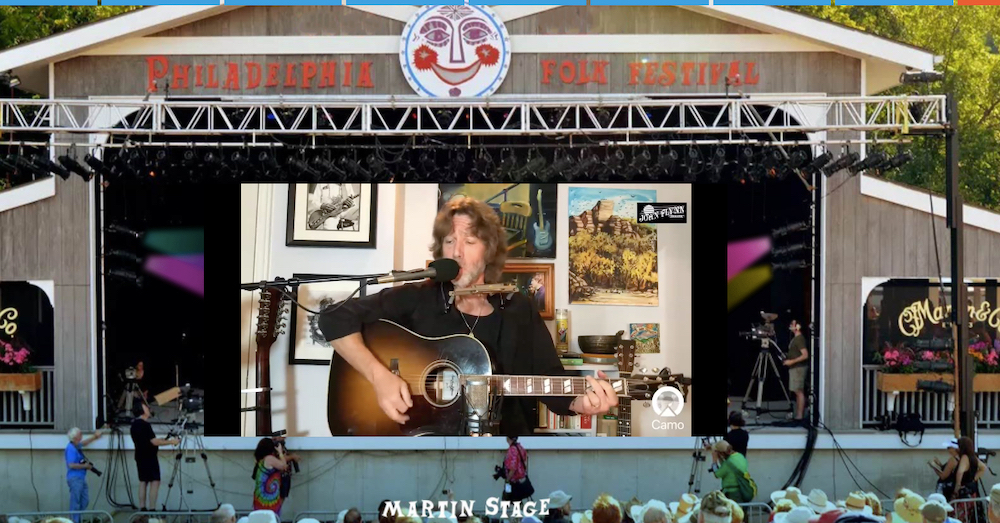 One of my favorite parts of the festival from last year was Postcards From Scotland presented by Showcase Scotland Expo and so I was so excited to see it return as well as a segment from Wales Arts International presented by Arts and Culture Wales.
Complete with fireflies around the digital camp stage, both programs brought incredible landscapes to my living room as well as beautiful music. I was blown away by xylophone player N'famady Kouyaté who is originally from Guinea and is now based in the United Kingdom. Blue Rose Code was the highlight of my Scotland adventure.
One of my all-time festival favorites, both on and off the stage, is John Flynn. The singer-songwriter was incredible both as a host for the festival and a performer. His songs are both enlightening and enjoyable and he also used his platform to talk about New Beginnings, Next Steps, a program that helps reintegrate people who have recently been incarcerated.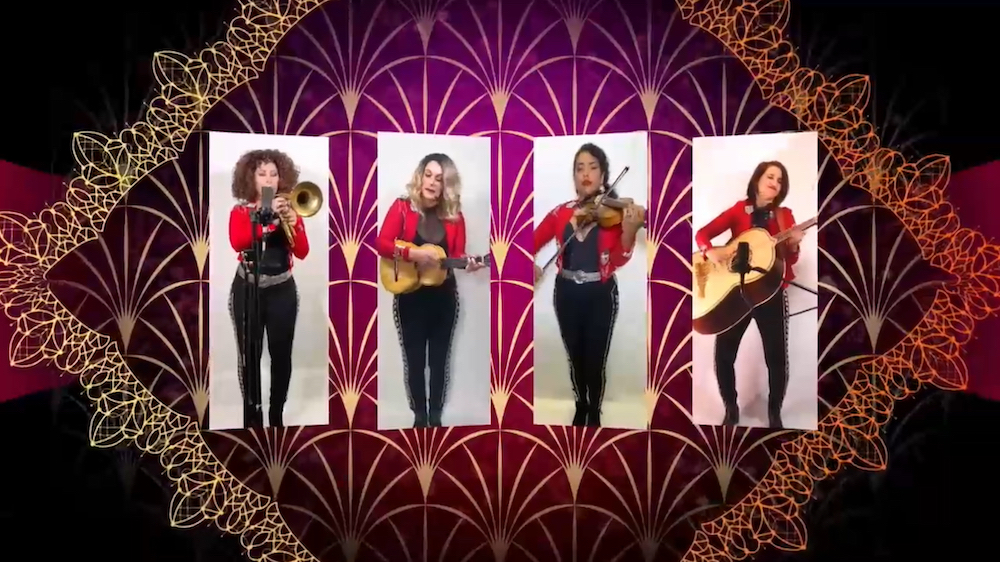 The performances that really picked up, like Stella Ruze and Flor de Toliche, made me miss dancing on the hillside with my folkie friends. The latter, a female mariachi band, performed originals and covers of "Come As You Are" by Nirvana and Heart's "Crazy On You." Flor de Toliche also had the best video production by far out of anyone I saw throughout the festival.
Susan Werner is a festival favorite and is always so fun. She showed her sweetness as well as her satire throughout her set, which was punctuated by her changing the background for each song.
I love how Werner gave an impromptu shout-out to Moore Brothers Wine Company in Pennsauken, New Jersey after singing a song about the beverage, and also created the perfect balance of bad jokes and tributes to festival founder Gene Shay and singer-songwriter Nanci Griffith who died Aug. 13, 2021.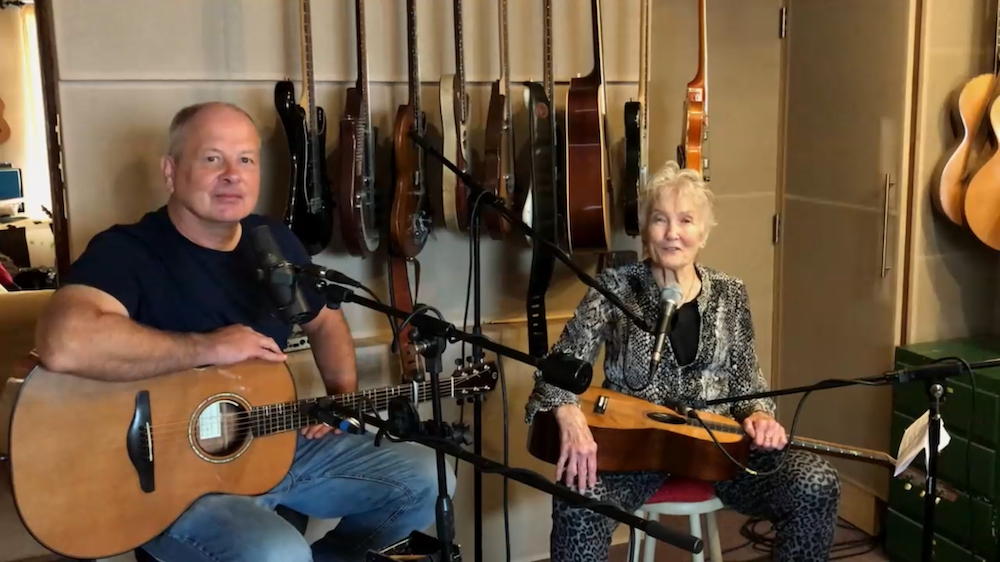 In its flip from physical to digital, the Philadelphia Folk Festival organizers were doing their own impression of the Give and Take Jugglers with setting up and switching performers. One late addition was the incredible Peggy Seeger who performed with her son Calum MacColl with acoustic guitars and thoughtful harmonies.
Just because the festival ended Sunday, Aug. 22, 2021, the good vibes never end online. Tickets are still available for $45 to watch the 59½ annual Pocket-Sized Philadelphia Folk Festival as well as access to all festival archives.
I hope to see you in person to celebrate the 60th annual Philadelphia Folk Festival at the Old Pool Farm.