Fan-favorite John Flynn to Host The Pocket-Sized Edition At Spring Mountain
The whir of ski lifts from the Spring Mountain Ski Area wafts through the trees in the typically quiet Upper Salford Township, Pennsylvania. When there is snow on the ground, the slopes are awash with kids learning to ski in the winter and in the summer there is zip-lining and downhill mountain biking keeping the mountain trails zipping with activity.
The hills will be aflame with folk music Aug. 21-22 for the 59½ Philadelphia Folk Festival – Pocket-Sized Edition.
After presenting an immersive and thoughtful digital edition in 2020, the Philadelphia Folksong Society will open the gates at a new location that is shorter than a mile away from the Old Pool Farm.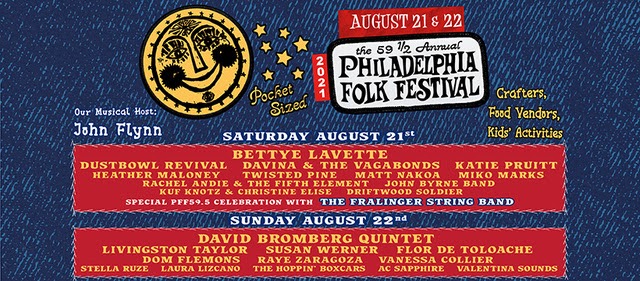 "This pocket-sized edition of the Philadelphia Folk Festival is the perfect distillation of what makes our beloved event so special: amazing music and camaraderie shared amidst the beautiful Upper Salford Township landscape – our 'Goldilocks festival,'" said Lisa Schwartz, Festival and Programming Director. "It's just right in every way! We can be together safely and enjoy a wonderful weekend without worry. And, with folkfest.org, we can share some of the best music in the world with the world!"
The full line-up of in-person performers includes – on Saturday: Fralinger String Band, Bettye LaVette, Dustbowl Revival, Katie Pruitt, Davina and The Vagabonds, Miko Marks, Twisted Pine, Heather Maloney, Matt Nakoa, Rachel Andie and The Fifth Element, Kuf Knotz and Christine Elise, John Byrne Band, and Driftwood Soldier and on Sunday: David Bromberg Quintet, Livingston Taylor, Susan Werner, Flor De Toloache, Dom Flemons, Raye Zaragoza, Vanessa Collier, Stella Ruze, Laura Lizcano, The Hoppin' Boxcars, Ac Sapphire, and Valentina Sounds.
Festival favorite John Flynn will serve as musical host for both days.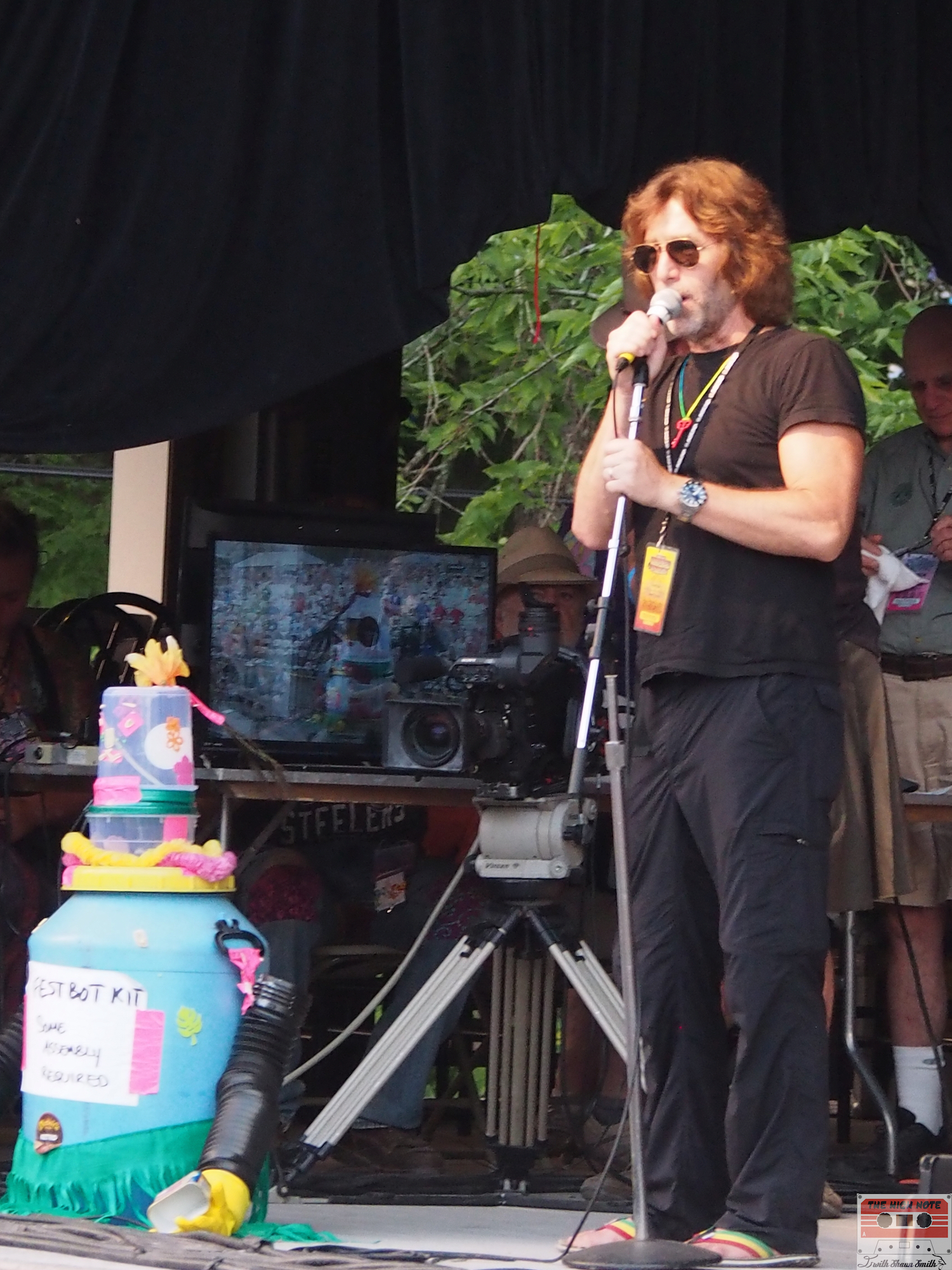 The limited-capacity in-person event will still feature many of the festival staples including three stages Give and Take Jugglers, artists, crafters to have their goods sold onsite as well, a food truck round-up, children's activities and of course, the merchandise booth featuring smiling banjo gear, music and more.
There will be three stages of music including the Front Porch Stage featuring archival festival footage; the Camp Stage will feature lesser-known local and global voices and the Martin Stage will be streamed live from the festival.
Festival organizers working with local and regional authorities to meet health and safety requirements are working to adapt just like they do with the weather at every festival. Since camping, lodging and the Old Pool Farm aren't options, Schwartz found a way to make it work for everyone.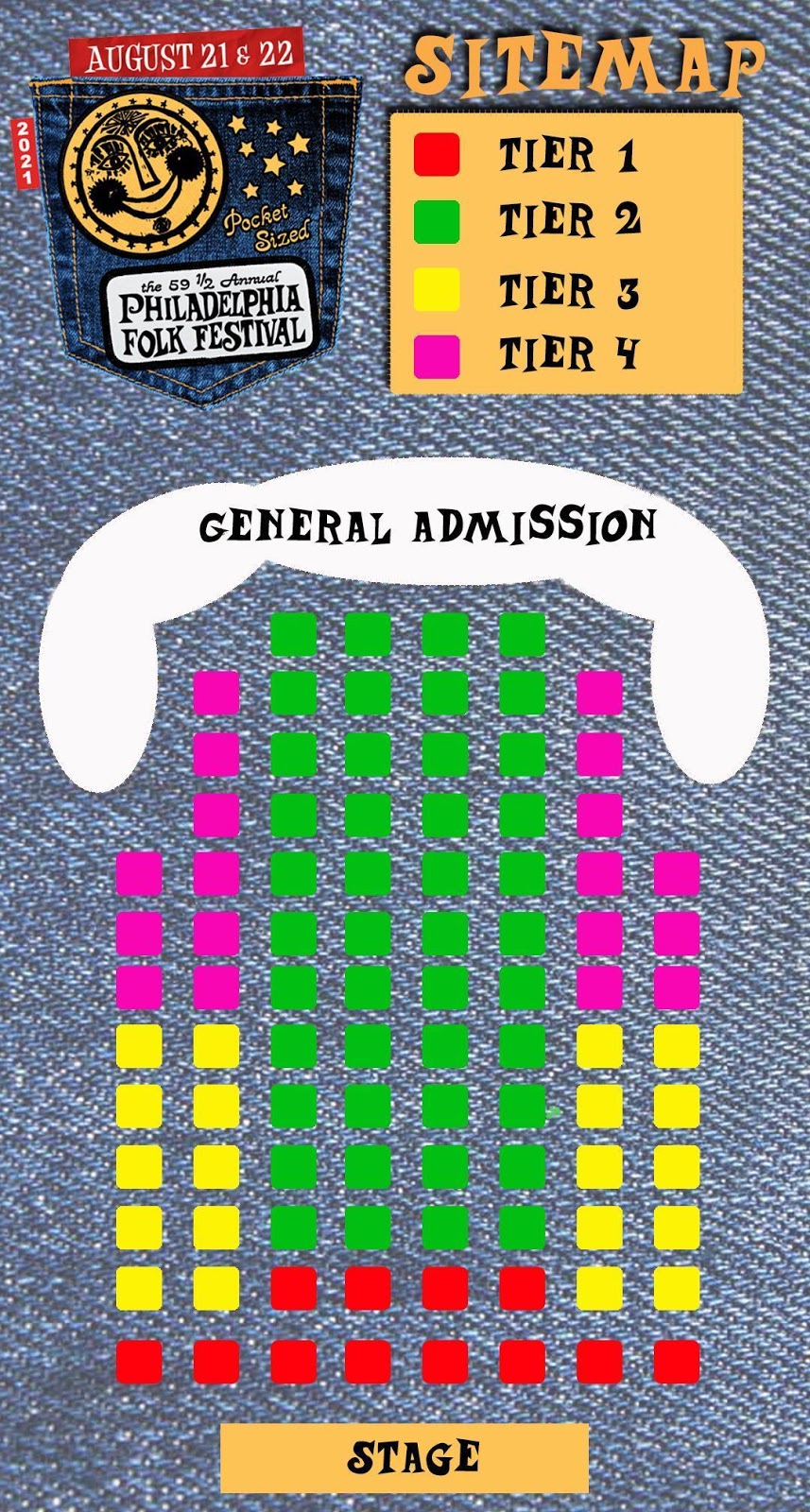 "I am so grateful to the Upper Salford Township Supervisors who continue to provide immeasurable support and guidance, not to mention friendship. We are so very lucky to have these leaders in our corner," she said.
Tickets are available for purchase now at folkfest.org for general admission, pods of as many as six people and digital passes. General admission tickets are $65 per day and pods are $510, $600, $750, and $900 per day, depending upon the location. Digital passes are $65 for the weekend. See folkfest.org.