Fest is a feeling that I never want to end. Last year, as volunteers were packing up tables and chairs and loading them into trucks, I had a strange feeling like I was somehow between the 58th and 59th annual Philadelphia Folk Festivals.
This year's festival gave me the same eerie feeling. Like I was there but I wasn't really there. The first-ever global edition of the Philadelphia Folk Festival wrapped up Sunday, Aug. 16.
Faced with the challenge of losing its status as the oldest continuously run outdoor music festival in North America, the Philadelphia Folksong Society partnered with Mountain View Staging to create an online music venue and museum to the event.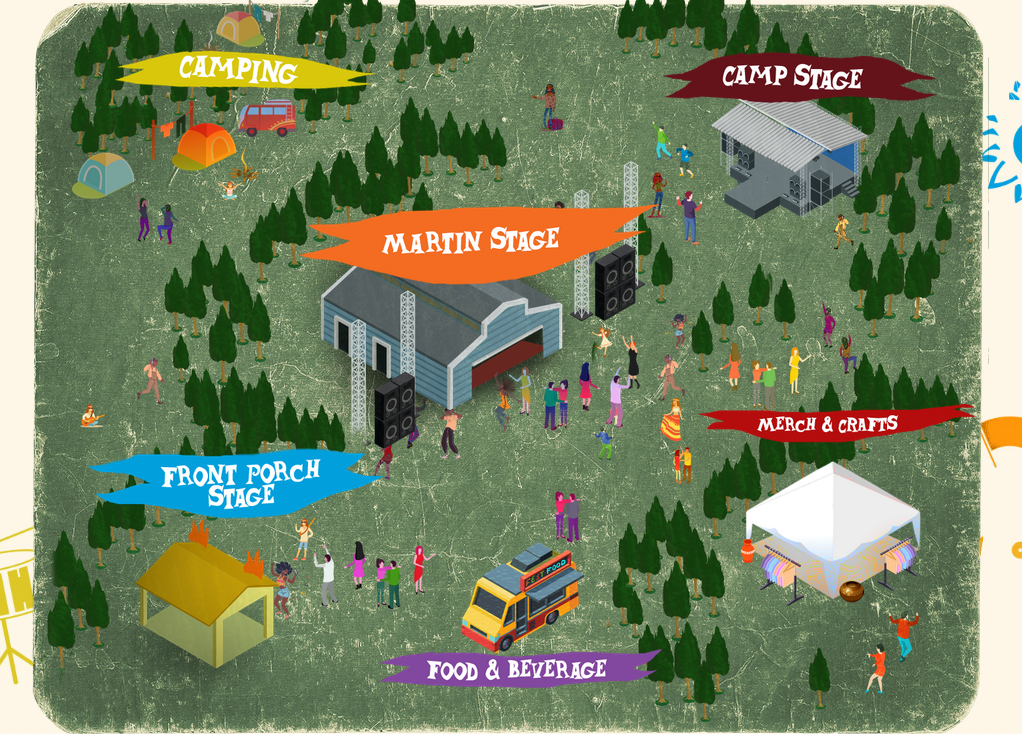 Through the work of festival organizers, musicians and volunteers, it was as close to being to the Old Pool Farm as you could get in the era of Covid-19.
Beginning with the Scottish band Elephant Sessions Thursday, Aug. 13 night, the 59th annual Philadelphia Folk Festival was all virtual and still has not ended, thanks to the online archives.
Before the festival began, the Philadelphia Folk Festival opened its archives of video performances beginning with 1984 through 2019 to current ticket holders. That and each day of this year's edition is available to watch for another week – through Aug. 24.
Once the festival opened its digital doors, everything was recreated for folkies – with Zoom campsites, music on the Martin Guitar, Camp and Front Porch stages with live chatting, as well as festival merchandise and crafts.
The sets were opportunities for each performer to showcase their personalities, from their living rooms to ours, literally in the case of Tom Rush.
Natalie MacMaster and Donnell Leahy utilized not only their home rehearsal space but their multi-talented children who danced, performed and sang throughout their set. The Lone Bellow also brought out some kids to add an adorability element to the band's camera-rocking performance.
Originaire put its hometown on the map by featuring a sweeping shot of the city as well as performing its set from a sailboat off the Atlantic City inlet.
Molly Tuttle performed an intimate collection of songs shot with a single-camera which showcased her fabulous fingerpicking and intimate songwriting.
It was awesome to see bands performing together as well – Ivan Neville and Los Lobos both had my favorite socially distanced setups for their bandmates and both performed covers. The former had crushed Dave Matthews Band's "Crash" and Jerry Garcia's favorite band covered "Bertha."
The 59th annual Philadelphia Folk Festival truly was a global edition – the well-known Celtic Afternoon concerts were presented by Culture Ireland on Saturday. The idea, which was the brainchild of Festival Director Lisa Schwartz featured 18 performers over the course of 12 hours and was the surprise highlight of my festival.
On Sunday, Schwartz introduced bands from across the world including South Korea, Wales, Scotland, England and The Woody Guthrie Center in Tulsa, Oklahoma. In addition to showcasing all parts of Scotland in its postcards from Scotland featuring different parts of the country, Talisk had its second set of the festival.
Ben Gibbard kept his performance pretty standard in his home studio and Shakey Graves used his to showcase his creativity in a series of artistic music videos. John Flynn was the only performer I saw who brought his own audience and created his own encore, which was appropriate, especially since his location looked like the Camp Stage.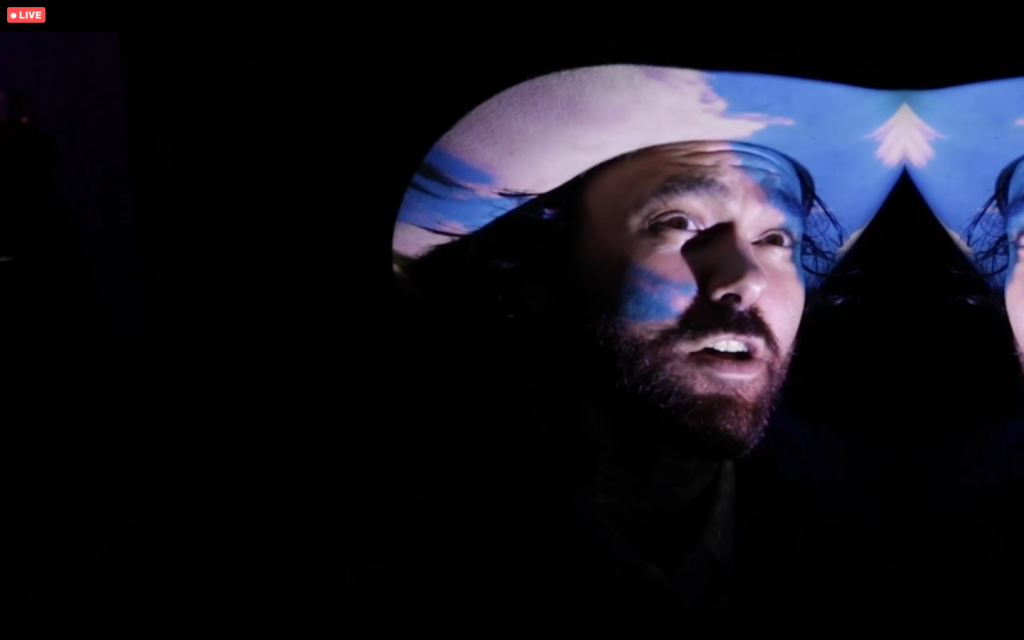 The Milk Carton Kids used their set to showcase their dry humor between songs and Shirley Gnome's interludes between songs were spot-on for the festival's female Wheeler Walker Jr.
I always leave the festival with at least one new favorite band and this year I found Gangastagrass, a hip-hip bluegrass fusion band that I loved as well as powerful singer-songwriter Amethyst Kiah.
Despite all the ingenuity and feeling of togetherness that flowed through electrons that connected folkies across the globe, there was a cloud of sadness that could also be felt. Festival founder Gene Shay, and beloved past performer John Prine, both who died of complications of coronavirus this year, were treated with tributes during the weekend.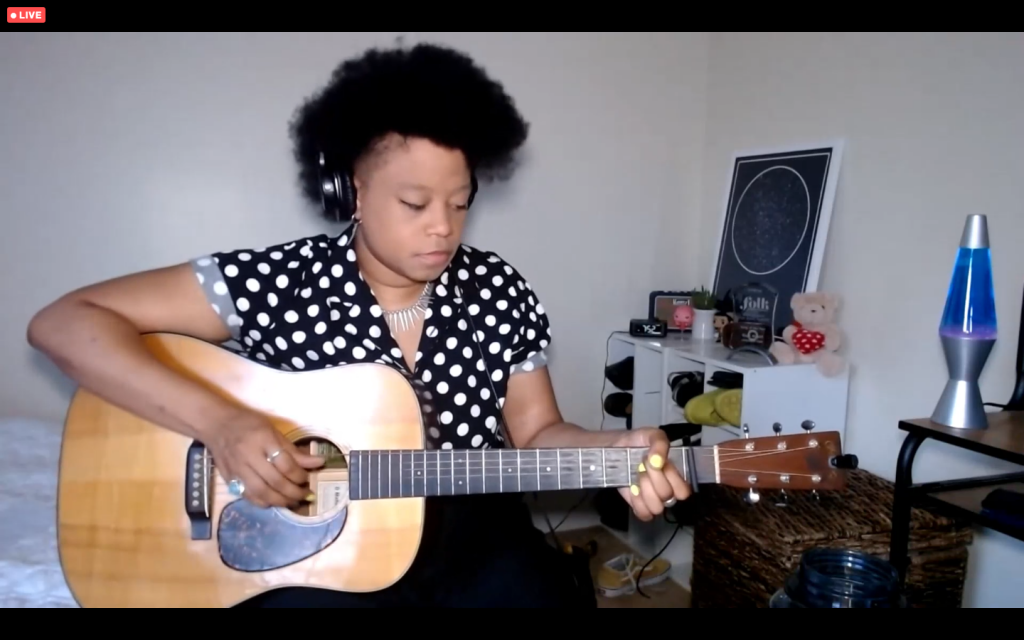 However, there were also celebrations which filled the audience with joy and surprise. On Saturday evening after Trixie Mattel's set, Folksong Society Executive Director Justin Nordell proposed to his fiancee David. On Sunday, Joan Baez joined the broadcast from her home to receive this year's Woody Guthrie Prize from The Woody Guthrie Center.
While the 60th annual Philadelphia Folk Festival seems so far away, scheduled for Aug. 19-22, 2021, the festival archives will be open through Aug. 24, 2020. Also, a digital stream package is available now that opens the archives again for all of August 2021.