Memorial Day is the unofficial start of summer and the musical calendar is filling up faster than a hot barbecue on the Fourth of July. My agenda is already jammed with music so I compiled this list of concerts and musical events for festival season in the Atlantic City area and beyond.
Ventnor City Summer Beach Jams

The Ventnor City Summer Beach Jams are 5-9 p.m. Saturday nights at the beach on Newport Avenue, behind the Ventnor Library and Cultural Arts Center. The family-friendly atmosphere includes food and crafters as well as a playground with music beginning at 6 p.m.
The lineup includes:
Saturday, June 12 Zoetrope playing funky punk
Saturday, June 19 Package Goods Orchestra
Saturday, June 26 Crazy Uncle playing Classic Rock
Saturday, July 3 Dead Reckoning playing Grateful Dead covers
Sunday, July 4 People's Choice and Ben Singleton playing soul and Motown
Saturday, July 10 Kilted Rogues playing Irish pipes and rums
Saturday, July 17 The Beat Tells playing The Beatles
Saturday, July 24, The Notion playing classic rock
Friday, July 30 The Usual Suspects playing rock and pop covers
Saturday, Aug. 7 The Friends Classic Rock Band playing, you guessed it, classic rock
Saturday, Aug. 14 SJC playing Rock
Saturday, Aug. 21 The Flynn's playing Irish music
Saturday, Aug. 28 Fusebox playing rock
Saturday, Sept. 4 The Exceptions playing pop and rock
Also in Ventnor, the Sunset at Ski Beach lineup includes crafters, food, music and movies on Wednesdays. The Sensational Soul Cruisers will play Philadelphia soul, Motown, rhythm and blues and disco 6-9 p.m. Wednesday, June 9, from 6 p.m. and the Legacy Band will play classic hits from the 70s to today 6 p.m. Friday, June 25.
"Soul" will be on the outdoor big screen Wednesday, 5 p.m. June 9 followed by The Burnsiders playing reggae at 7 p.m. July will perform Wednesday, July 14. "Elf" will be screened 5 p.m. Wednesday, July 28 followed by singer-songwriter Gina Roche to celebrate Christmas in July at 7 p.m. and "We Are Heroes" is the movie 5 p.m. Wednesday, Aug. 25 and The Burnsiders will return for a 7 p.m. concert.
See VentnorCity.org for additional information.
Somers Point Beach Concert Series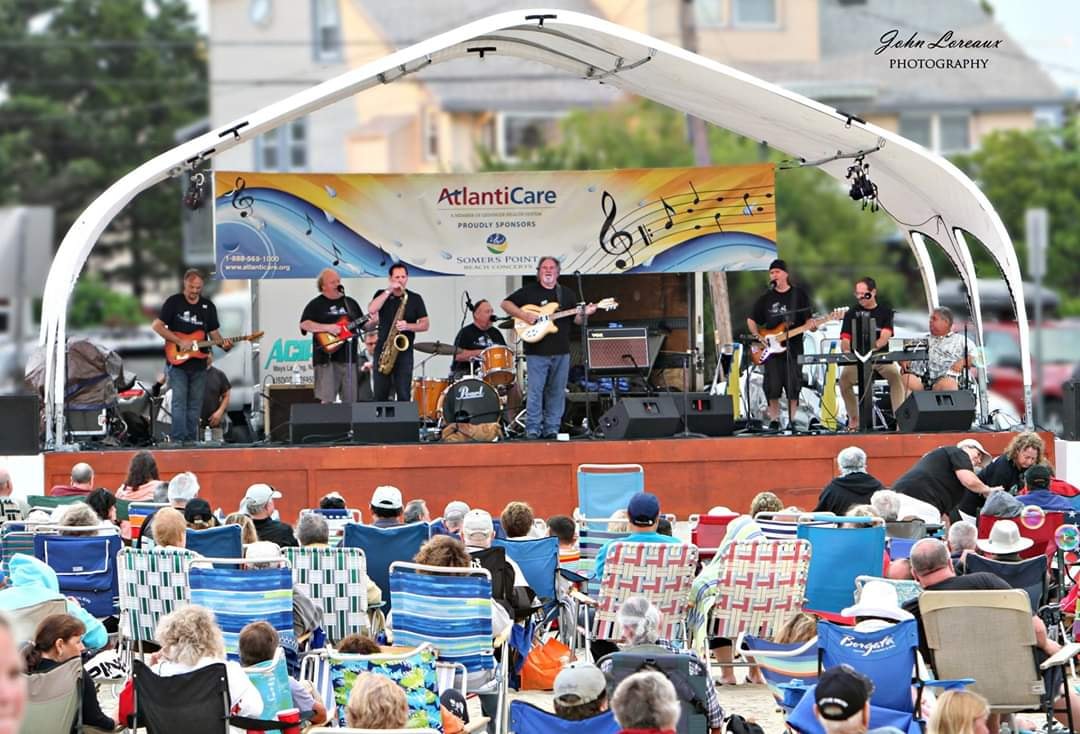 The 29th annual Somers Point Beach Concert series will be rocking 7-9 p.m. Friday nights again this summer at William J. Morrow Memorial Beach, on Bay Avenue between Higbee and New Jersey avenues.
The lineup includes:
Friday, July 2 – The Dane Anthony Band performing dance party music
Sunday, July 4 – The Tony Mart Allstars featuring Billy Walton, Danny Eyer and Patty Blee performing "Everybody Loves Ernie" dedicated to the memory of "Ernie T" Trionfoa, a tribute to classic rock guitarists
Friday, July 9 – Johnny Sansone and Heather "Lil' Mama" Hardy performing an Americana showcase with funk, roots, blues, rock and zydeco
Friday, July 16 – The Dana Fuch Band playing music from Broadway with special guest The Dan Burke Band
Friday, July 23 – Gary U.S. Bonds and The Roadhouse Rockers performing hits from the 50s through today with special guest The Billy Walton Band
Friday, July 30 – Eduardo Cintron and his Allstar Band perform Inca: A Tribute to Carols Santana
Aug. 6 -Terrance Simien and the Zydeco Experience featuring the Grammy award-winning Lousiana world music star
Aug. 13 – The Billy Walton Band featuring Anthony Krizan from The Spin Doctors
Aug. 20 – The Tony Mart Allstars performing "Eagles Country" a tribute to The Eagles
Aug. 27 – Third World and The Coconutz performing reggae and other hits
Sept. 3 – To Be Announced
Sept. 5 – John Papa Gros' Labor Day Mardi Gras Tribute to Dr. John, the Neville Brothers, the Meters, Alan Toussaint and Fats Domino
Sept. 10 – Paul Nelson performing a rock 'n' roll tribute to Johnny Winter
Sept. 17 – Kim Wilson, founding member of the Fabulous Thunderbirds
For information see Facebook and somerspointbeachconcerts.com.
Wawa Welcome America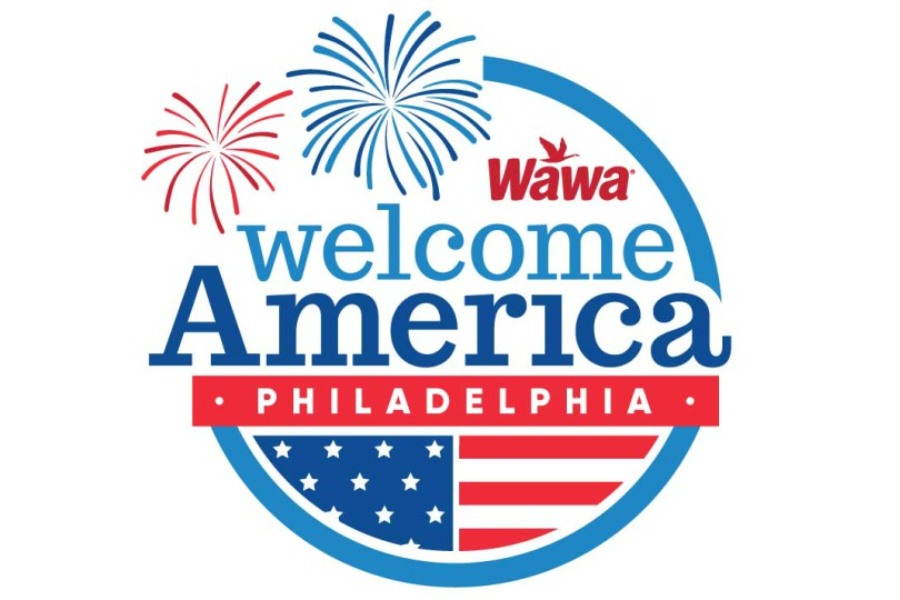 Wawa Welcome America will once again put Philadelphia center stage for America's birthday. The concert, featuring Bebe Rexha, with special guest Flo Rida, and a feature performance by the Philly POPS is 7-9 p.m. Sunday, July 4 at TD Pavilion at The Mann Center For The Performing Arts and will be broadcast live on NBC10 and Telemundo62. Tickets are limited and pre-registration is required. See welcomeamerica.com for information.
AC Jams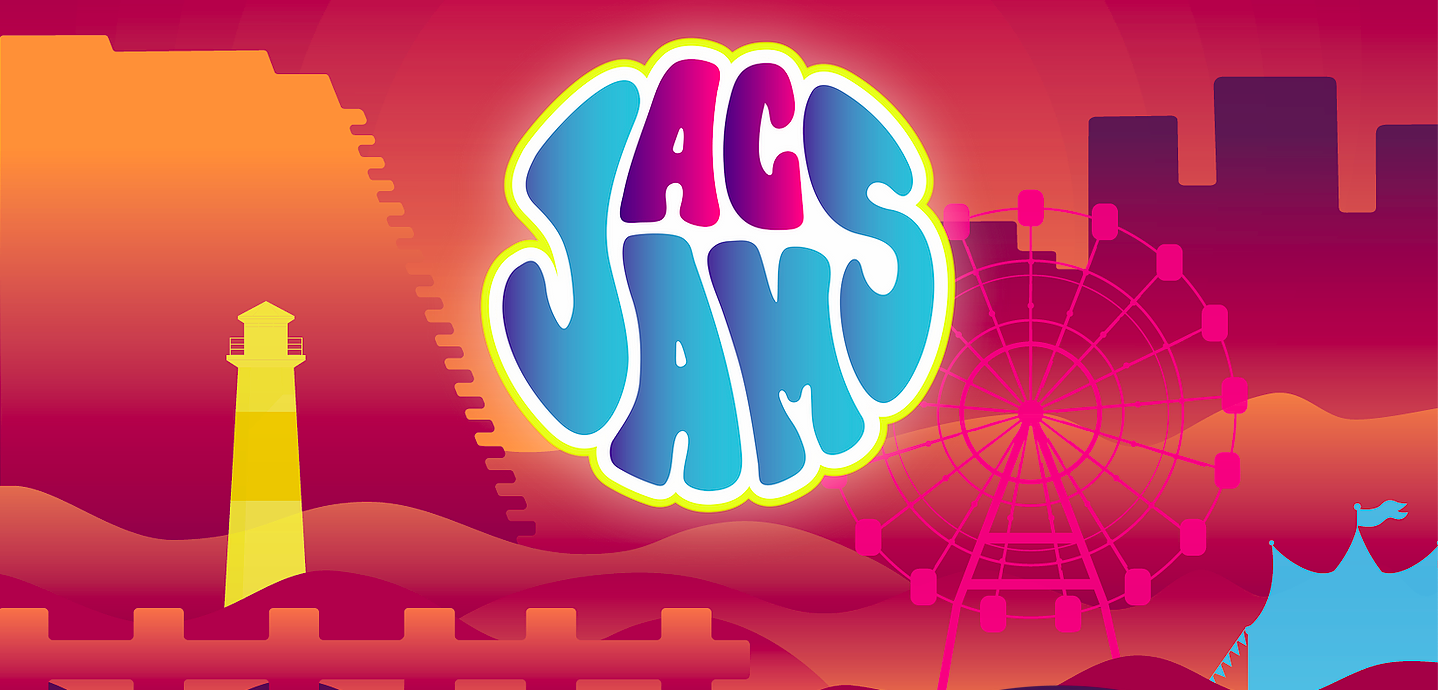 AC Jams, a new, all-ages concert series will present live music and food trucks 6 p.m. Thursdays at Showboat Hotel and Resort's Garden Pier presented by Showboat, Lucky Snake and Ed Maier of ElmThree Productions. The first 10 attendees of each show will receive a free poster. Doors open at 6 p.m. and the music will play from 7-11 p.m.
The lineup includes:
Thursday, July 8 Little Stranger with Dry Reef
Thursday, July 15 Brandon "Taz" Niederauer with Annie in the Water
Thursday, July 22 Sierra Ferrell with Joe Cirotti Trio
Thursday, July 29 Start Making Sense with the Cosmic Jerry Band
Thursday, Aug. 5 Soule Monde with Waiting on Mongo
Thursday, Aug. 12 Miss Mojo, Los Elk and the Ocean Avenue Stompers
Thursday, Aug. 19 Nick Perri and the Underground Thieves, GA-20 and Fungkshui
Thursday, Aug. 26 Roots of Creation with On the Spot Trio.
See Facebook for information.
Phish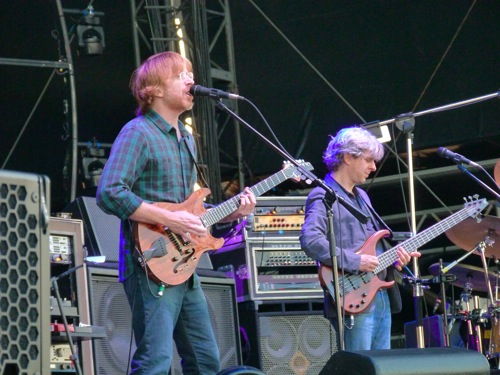 Jam band Phish has rescheduled its 2020 show to Friday, Aug. 13-Sunday, Aug. 15 at The Playground pier. See Phish for information.
Barefoot Country Music Festival

Wildwoods is once again hosting the Barefoot Country Music Festival Aug. 19-22 between the famous Morey's Piers on the beach. Headliners include features headliners Carrie Underwood, Zac Brown Band, Dan + Shay, and Lynyrd Skynyrd among others. See barefootcountrymusicfest.com for information.
Philadelphia Folk Festival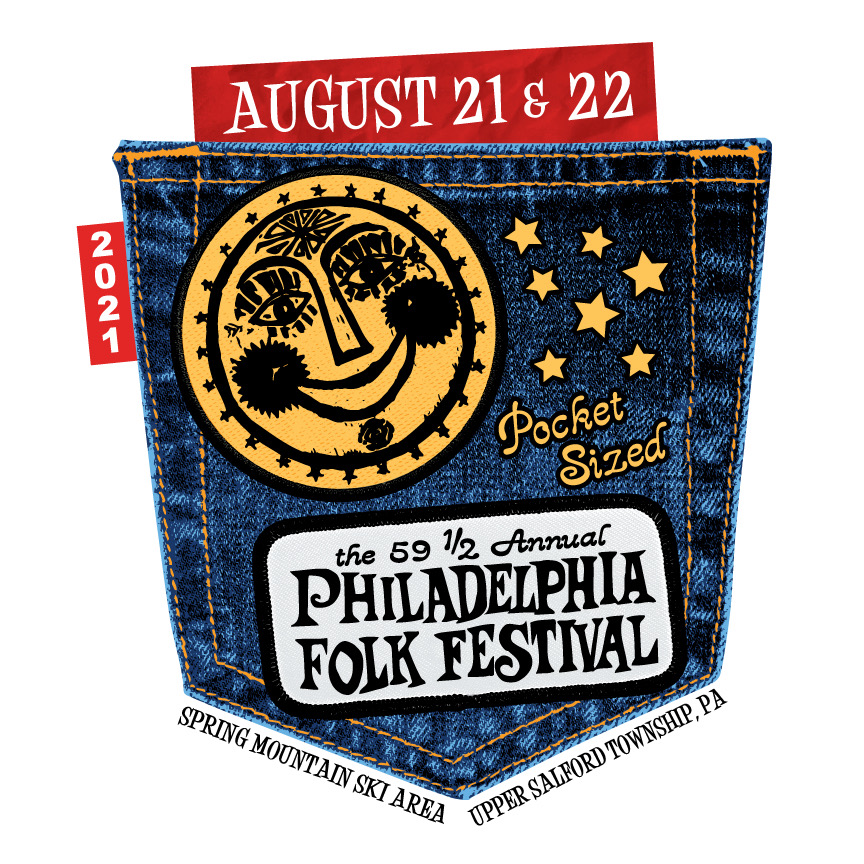 After going all virtual last year, the 59½ annual Philadelphia Folk Festival will hold a pocket-sized festival Aug. 21-22 at the Spring Mountain Ski Area in Upper Salford Township, Pennsylvania. The hybrid event will combine elements of both the traditional live event and the virtual event curated for last year's fest. See my full preview here. See FolkFest.org for information.
Bonnaroo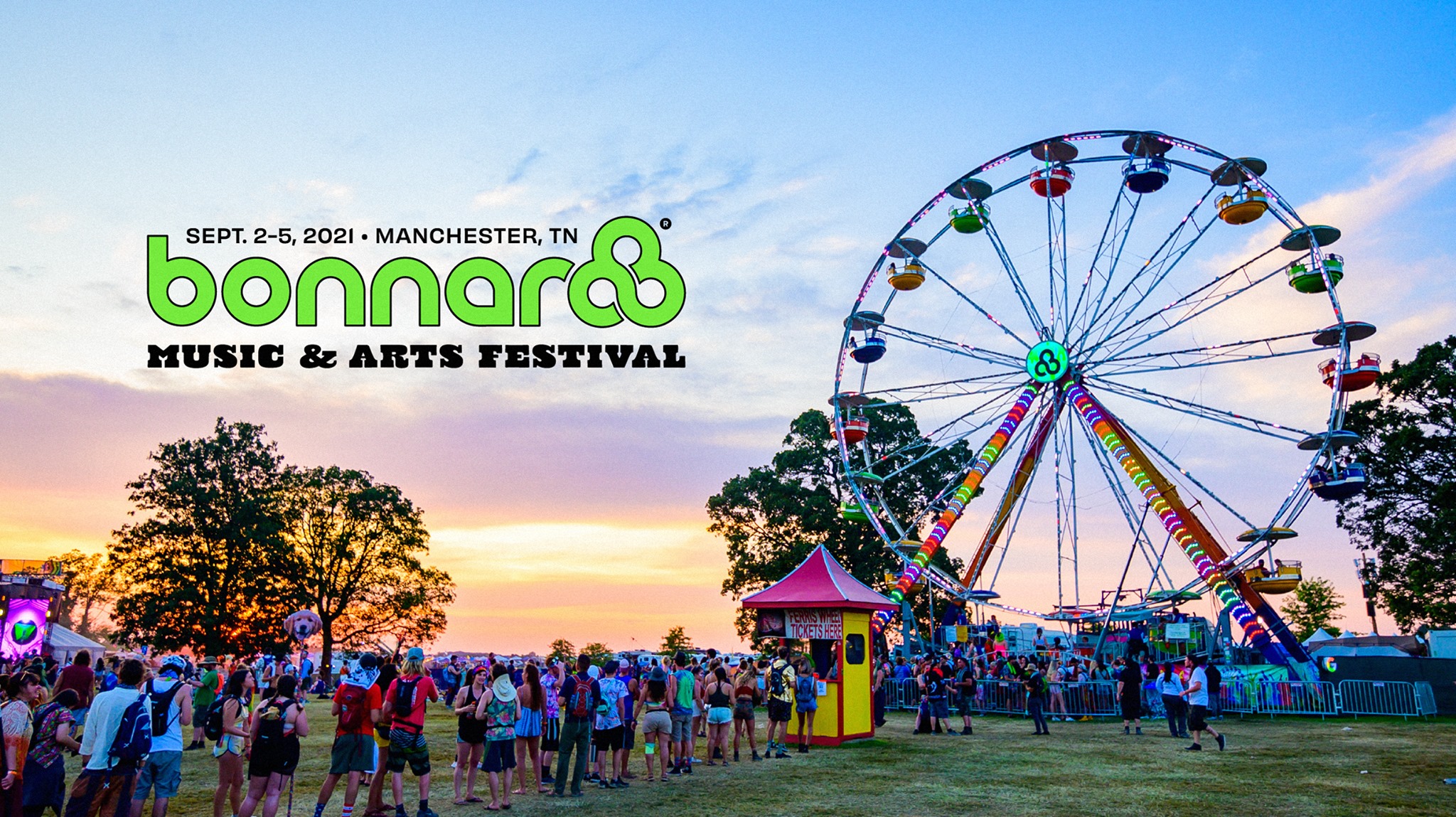 The Bonnaroo Music and Arts Festival featuring Foo Fighters, Megan Thee Stalion, Lizzo, Tame Impala, Tyler The Creator and Lana Del Rey will be held September 2-5, in Manchester, Tennessee. See bonnaroo.com for information.
Sea.Hear.Now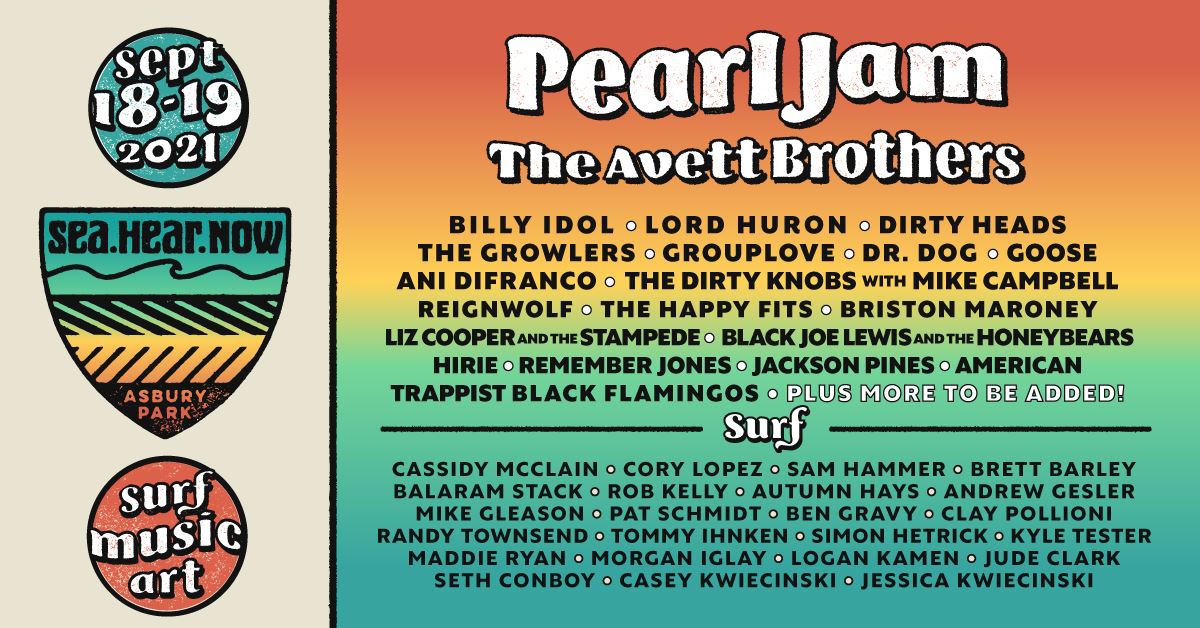 One of the coolest festivals in the world is returning to Asbury Park – Sea.Hear.Now combines music, art, and surf culture Sept. 18-19 featuring Pearl Jam, The Smashing Pumpkins and Ventnor's own surfing phenom Cassidy McClain at 5th Avenue beach. See seaherenow.com for information.
Firefly
More than 100 bands will take over The Woodlands of Dover International Speedway for Firefly Sept. 23-26 featuring Billie Eilish, The Killers, Tame Impala and Lizzo. See Fireflyfestival.com for information.
Coachella
Coachella will return next year, April 15-17 and 22-24, 2022 at the Empire Polo Club in Indio, California. Tickets are on sale now. See Coachella.com for information.
Let me know what concerts or festivals you're going to in the comments below and on social media.