I spent last week in New York City for NFT.NYC and as I was walking around the streets, of which I did a lot, I began thinking about the many great musicians that are from The Big Apple.
After visiting Quad Studios I was thinking about The Notorious B.I.G. Songs by Beastie Boys and Action Bronson were playing in my head as I saw the sights from ground level. When I looked up at the lights extending into the sky around the Theater District, I thought about that old staple, Tony Bennett.
Bennett is an American treasure and a New Yorker through and through, even though he is often associated with the Golden State due to his biggest hit song. They just don't make people like Tony Bennett anymore. The Queens native, Bennett fought in World War II and performed for decades.
Bennett began singing pop songs in the 1050s and his career has blossomed during the decades since. His 1962 hit rendition of "I Left My Heart In San Francisco" rocketed up the charts and is still one of his best-known songs. I particularly like his take on jazz standards as well as his two albums with one of my favorite pianists of all time Bill Evans.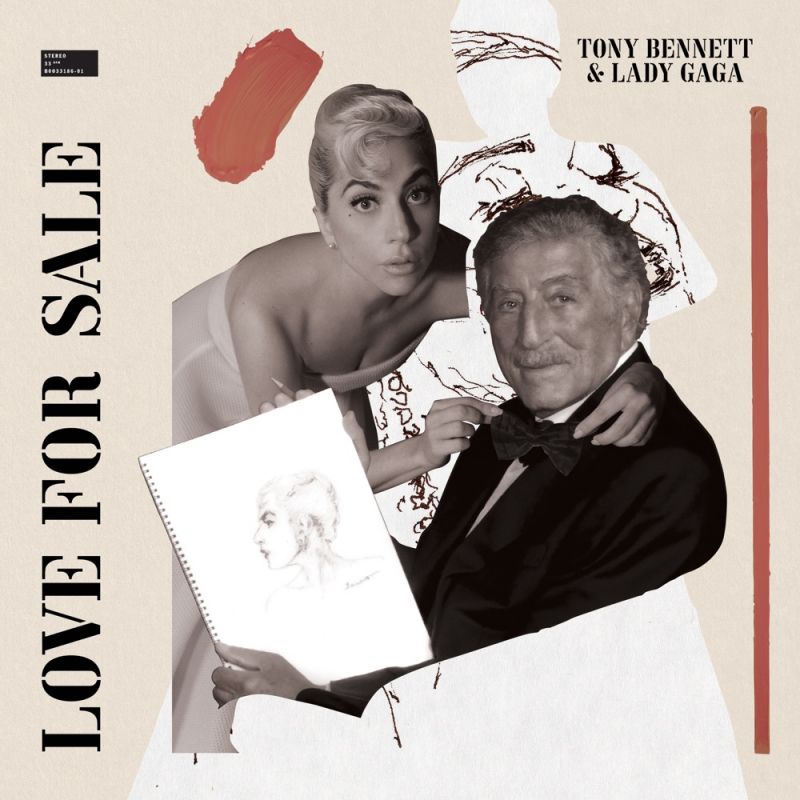 Lady Gaga and Bennett don't sound like a natural match on a billboard, however, the singers' voices were practically made to be blended with jazz standards. They began their affair in the recording booth in 2011 with "The Lady Is a Tramp" from Bennett's album "Duets II."
It went so well that the duo decided to put their efforts into an album of their own, "Cheek to Cheek," released in 2014. The album of standards included some huge broadway numbers, like "Anything Goes" and exposed a new audience to these classic songs.
The album earned them both praise from new and old fans alike. Through it, they both achieved milestones – Bennett became the oldest artist to achieve a No. 1 album on the chart at 88 years old and Gaga became the first female artist to have three No. 1 albums in the 2010s in America.
Soon after, Bennett had the idea to record an album of Cole Porter standards. The result is "Love for Sale," released Sept. 30 via Interscope Records. Although the pair recorded this tribute to composer Cole Porter between 2018-2020, it is also Gaga's tribute to Bennett.
It was announced that Bennett was diagnosed with Alzheimer's disease in 2016, making this his 61st and final album.
I watched Bennett come alive while singing in front of the camera for Anderson Cooper and 60 Minutes. It was heartbreaking to watch but it also was incredible to see how Tony Bennett saw himself – acting as a performer in this role of life.
The album starts out with Gaga and a classic piano for "It's De-Lovely," a song that Porter wrote for the 1936 musical, "Red Hot and Blue," starring Ethel Merman and Bob Hope.
Gaga nails her phrasing and her tone perfectly honors that classic jazz style of singing. As the song goes on, Bennett picks up the tempo and his deep, grandfatherly voice strides right alongside Gaga's.
It doesn't sound like Bennett has missed a beat when he leaps into the intro for "Night and Day." The two go for a flirtatious walk magically holding space for one another.
The title track shows Bennett at his best. His deep, confidence from someone who has been honing his craft for so long that it has become a part of his personality. When the bass line kicks in, Bennett really starts to swing. You can almost hear his finger punctuating his love for each note in the air.
On the Frank Sinatra staple "I've Got You Under My Skin," Bennett shows his classic swagger. You can tell the relationship the two have, even through is genuine laugh at Gaga's banter toward the end of the song. She plays off the fact that she has two tattoos penned by Bennett when she sings at the end, "And I'll love you, like a tattoo under my skin." Bennett also sketched Gaga for the cover photo.
The way two people can shut out the entire world when they are together, Bennett and Gaga's voices sound like the only thing that matters to each other on "I Get A Kick Out Of You."
They slowly banter back and forth through verse before the band carries them toward the dance floor. The two have end on a theatrical note.
Each singer has their own solo songs on "Love For Sale." Bennett sings "So in Love" and "Just One of Those Things." Gaga sings "Do I Love You" and "Let's Do It," the latter of which is one of my favorite tracks on the album.
Gaga's voice on the album is alluring, full of passionate range and a looseness that allows her to laugh and even call out to trumpeter Brian Newman to take a solo. The album features a full orchestra conducted and arranged by Marion Evans and Jorge Calandrelli.
The deluxe edition of the album closes with with quite a closing number, "You're The Top," which is a fitting number for the over-the-top duo. From "Anything Goes," the two go back and forth telling each their favorite things about the other.
You can tell throughout the 37 minutes and 52 seconds how much Tony Bennett truly loves these songs that have been a part of his life and career. You can also hear the affection that Lady Gaga has for the legendary singer who is also her good friend.
The concerts they performed Aug. 3 and 5 on Radio City Music Hall called "One Last Time: an Evening with Tony Bennett and Lady Gaga" are set to premiere on CBS during Thanksgiving weekend, before streaming on on Paramount+.
Get "Love For Sale" from Lady Gaga, Amazon, Apple Music, YouTube Music, Spotify, Tidal and Deezer.
Favorite Tracks:
It's De-Lovely
I Get A Kick Out Of You
Love For Sale
I've Got You Under My Skin
You're The Best
You're The Top