"When the music's over, turn out the lights." – Jim Morrison of The Doors, "When The Music's Over"

"We can't stop here, this is bat country." – Hunter S. Thompson, "Fear and Loathing in Las Vegas."
What happens when the party is over? Whether its the darkness inside a faded mind or the sunlight creeping through the blinds, The Weeknd hopes to uncover those thoughts on his latest album, "After Hours."
Fourth studio album from Canadian singer-songwriter and producer Abel Tesfaye who is known better as The Weeknd was released March 20, 2020, by XO and Republic Records.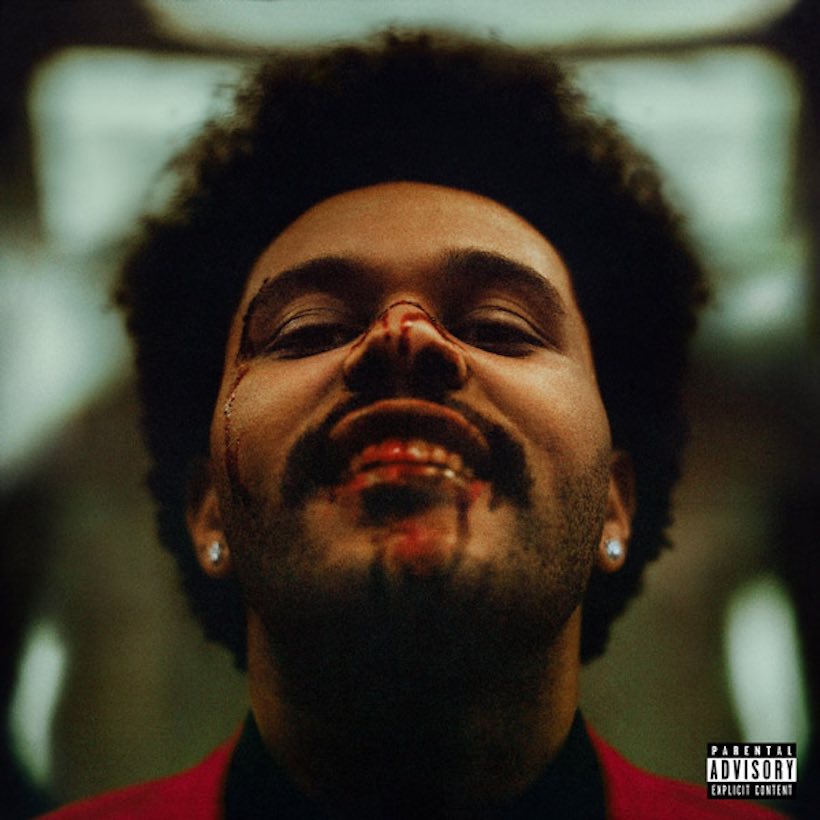 If you didn't know what you were listening to, you may think there was something wrong with your speakers. The heavily muted, bass-centric opening to The Weeknd's latest album comes on like a bad hangover.
It begins with some leftover adrenaline fueling muddled confusion that becomes intensified by sound and sight. There is a cleansing, depressing, almost out-of-body experience that comes when looking back on the actions that led to a confusing morning.
Prior to "After Hours," I only knew of The Weeknd from his neon-pop "Starboy" album and tour which came to Boardwalk Hall.
He's taking off that disguise, as he says in "Alone Again." The loneliness that comes on knowing that the party is over. Feeling that Vegas will be the answer, spending money and living the life he thinks he wants.
Combine this introduction with the imagery of the album cover and we're entering a heavy psychedelic story that covers addition, excess, loss, recovery and forgiveness.
Fueled by the production of longtime collaborator Illangelo as well as DaHeala, Max Martin and Ricky Reed, The Weeknd created an album that you are going to feel, whether through the music, tone or physically through the bass-heavy tracks.
On "Hardest To Love," The Weeknd sound remorseful trying to understand why someone would want to keep trying to get in a relationship with him. This, despite the fact that he doesn't make it easy on her, or himself.
He carries on with the consequences of his actions, not for him, but for his ex, on "Scared To Live." He's almost pleading with her to get over him as he sings, "I hope you know that, I hope you know that, I've been praying that you find yourself."
Reflecting on his childhood, The Weeknd looks at all those decisions that led him to where he finds himself on "Snowchild." Despite all his failings and all that he had to sacrifice to earn a $20 million mansion that he never lived in while the neighbors and paparazzi are all up in his business. All he wants to do is find himself. He ultimately leaves in "Escape From LA."
On "Heartless," which is the lead single on the album, The Weeknd is out in Vegas living it up, either trying to hide the demons that are haunting him or trying to find some more to party with for the night. He's saying that the money and the fame have him acting his worse and that's why he's "Heartless."
The 80s inspired synth-pop track "Blinding Lights" radiates with fluorescent energy. As The Weeknd is going through withdraws, both from the drugs and the craziness, he speeds around intent on drowning in Sin City.
While he is caught up in the lust that is Las Vegas, his girlfriend is still trying to patch things up. He sings on "In Your Eyes" that he is almost always looking the other way when his girlfriend is trying to point out how much his behavior hurts her.
He almost seems to face the facts on "Save Your Tears." He realizes that he is the one who is heartbroken. After he realizes that he made a mistake and she won't get back together with him and he's too late to try for a second chance.
Kevin Parker of Tame Impala and Oneohtrix Point Never help him try to convince him that his ex still loves him in "Repeat After Me (Interlude)." It's interesting that the interlude would come on track 12 of 14, but it's because it almost serves as the end of the album.
On "After Hours" The Weeknd is apologizing for all his wrongs, but as he lists all his past transgressions, he realizes that he's gone too far and can't change. He decides that he is going to finish what he started in Vegas "Until I Bleed Out." However, when it is all over, he just left "Alone Again."
On his latest album, The Weeknd takes a journey into the hedonistic excesses that fuel the kinds of bad decisions that are only made "After Hours." Through this deeply personal and psychological album, The Weeknd has been cleansed of his additions, or at least that's what he's telling himself.
Get "After Hours" from The Weeknd, Amazon, Apple Music, Google Play, Spotify, Tidal and Deezer.
Favorite Tracks:
Alone Alone
Hardest To Love
Scared To Live
Snowchild
Heartless
Blinding Lights
In Your Eyes