So much of art is capturing what we see. As a photographer, a lot of times I'm trying to get as realistic as I can with my settings to make the viewer feel like they are really there.
Singer-songwriter Tamara Lindeman creates vivid images throughout "Ignorance," her fifth album as The Weather Station. The native of Toronto, Ontario, Canada released it Feb. 5 on Fat Possum Records in the United States and Next Door Records in Canada.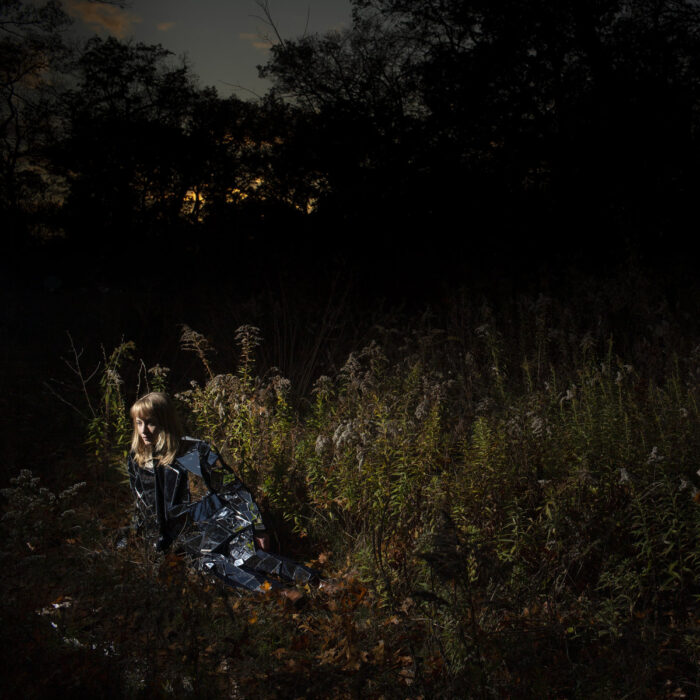 From the folksy beginnings of The Weather Station, the opening track is a declaration that this album will lean heavily on pop rhythms.
The album begins dramatically with subtle percussion that grows and builds up to the powerful lyric "I never believed in the robber."
The song, "Robber," is just the first of many mirrors that Lindeman holds for society to view itself on the album – this being about indigenous Canadians and how history views them.
The album presents a wide worldview of events while at times also being so micro-focused and personal. "Atlantic" deals with climate change and its effects not just on the planet but the people while "Tried To Tell You," is about the aftermath of a friend's breakup.
The album is littered with expressive pictures taken and left throughout the songs – they were like little cues that served as a way to sync my view with Lindeman's. So, when she sings, "I feel as useless as a tree in a city park, standing as a symbol of what we have blown apart," on "Tried to Tell You," it hits hard.
"Ignorance" is also a lush sonic landscape. While originally rooted in acoustic music, Lindeman plays guitar piano and sings as well as creating some ethereal sounds with the Moog, Pianet and Wurlitzer. She is joined on the album by a full cast of musicians and she completed the string arrangements, getting some help from Owen Pallett on "Wear" and Trust."
I love the way that she can pull me into a scene like she does on "Parking Lot." Describing seeing a bird with such intimate detail it almost feels like by that act she is inviting listeners to get a little closer to her music.
After such a traumatic year with the pandemic and its consequences that are still being felt across the globe, "Loss," is an understatement. However, Lindeman makes it sound so stoic when she sings "Loss is loss," over and again for the chorus with an upbeat, flourishing flute.
"Separated," isn't just one of my oft-misspelled words, it's also a song about how social media has cultivated a niche culture. Sometimes, that creates a place for people to argue in the comments section.
The album cover is a photograph of Lindeman by Jeff Bierk where she is wearing a handmade suit that has mirrors attached to it – she built it during a summer tour.
"Ignorance" is a dramatic musical leap for The Weather Station. Tamara Lindeman's craft isn't just songwriting but creating gripping scenes for listeners to get lost within.
Get "Ignorance" from Fat Possum Records, Bandcamp, Amazon, Apple Music, YouTube Music, Spotify, Tidal and Deezer.
Favorite Tracks:
Robber
Tried To Tell You
Parking Lot
Loss
Separated