No matter who you ask, dealing with the loss of a loved one is hard.
As a reporter, my absolutely least favorite job was to talk to a grieving family member. I would rather sit through a three-hour city budget meeting any day because numbers don't have feelings.
For the person going through it, Ram Dass assures us that death is absolutely safe and describes it as "It's like taking off a tight shoe." Easy for him to have said before he died in 2019.
Losing people you care about can make people do things they never would have otherwise. For example, after my buddy Ed Vizthum died in 2017, I managed to start a horseshoes tournament in his name, after playing about 12 total games over the span of 33 years – most of them with him.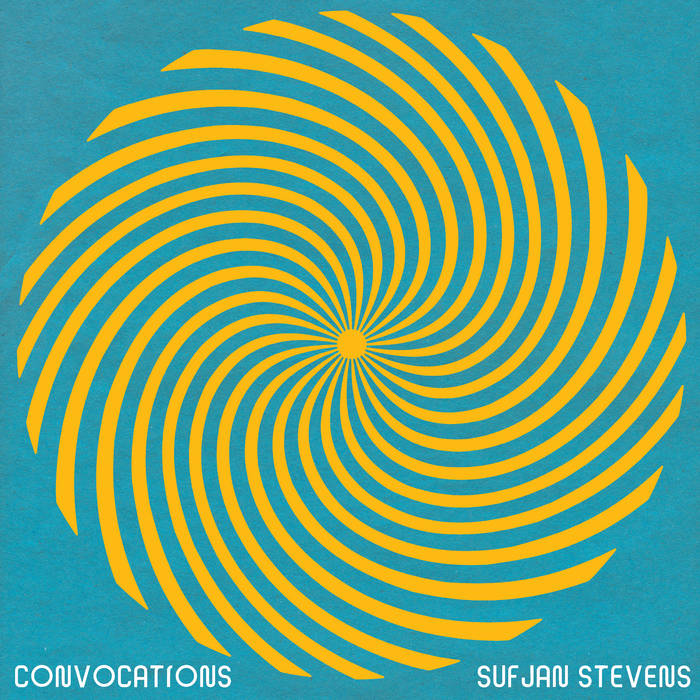 Others, like Allen Ginsberg, channel their grief into a single, cohesive work, as he did with his 1961 poem "Kaddish," the epic piece that many consider his best work, written in dedication to his mother Naomi who died in 1956.
Two days after releasing "The Ascension" Sept. 25, 2020, Stevens lost his father and spent the pandemic lockdown writing and recording.
After a year and a half, which to date has resulted in the deaths of 3.5 million humans due to the Covid-19 pandemic according to The New York Times, Sufjan Stevens has presented his epic work dealing with loss.
"Convocations," is a sweeping five-part ambient music album spanning 49 tracks over the course of an hour and a half by Stevens, released digitally May 6 and physically August 20 as a vinyl boxset.
The album is divided into five volumes; "Meditations," was released April 8, "Lamentations," April 15, "Revelations," April 22, "Celebrations," April 29 and finally "Incantations" completed the cycle for his ninth studio album on May 6.
Those five phases are meant to mimic the five stages of loss as described in Elisabeth Kübler-Ross' 1969 book, "On Death and Dying" as denial, anger, bargaining, depression and acceptance.
Similar to the 2015 album "Carrie and Lowell" that paid tribute to his late mother, and her second husband is referenced in the title, "Convocations" causes Stevens to switch his style from the flourishing orchestral to progressive droning and ambient loops.
I've listened to each phase of this album multiple times trying to understand it and found more understanding in myself.
It beings with the focus of "Meditations," an ambient and electronic chapter that explores and questions.
"Lamentation I," begins the second chapter with whimsy. Gentle and delicate before things turn toward the dystopian visions of The Ghost of Christmas Future from "Scrooged," by "Lamentation IV."
There are gentle differences between the parts as if they are moving through cycles. "Revelations" has to be among my favorites with the futuristic ambient sounds that probe at the outer limits of this musical universe.
"Celebrations" brings in harpsichord-like strings and opens the sounds a little bit more but are moody throughout. It's not the sound of endless joy, like celebrating a milestone birthday; it's more like muddling through a Monday because your car started that morning.
The definition of incantation is "a use of spells or verbal charms spoken or sung as a part of a ritual of magic," and that feeling can be experienced throughout the final phase of "Convocations."
I love the way that "Incantation IV" sounds like a twisted song I may have heard during my eight years of Catholic education. Then, on the following track, it sounds like Stevens got stoned in computer class and started playing with the MIDI keyboard.
Although I'm typically thinking about the artist and their state of mind as well as that of their intended audience when I'm writing reviews – while listening to "Convocations," I kept looking within.
Get "Convocations" from Sufjan Stevens, Bandcamp, Amazon, Apple Music, YouTube Music, Spotify, Tidal and Deezer.
Also, don't miss the accompanying, full-length generative video by Mexican artist Melissa Fuentes.