As people across the world are going into quarantine and looking for new things to do, people are turning to more conventional ways of passing the time.
I don't know about you, but I have been reading and listening to music more than ever. Some people are turning to art, puzzles, games and gardening to help pass the time and stay sane.
Singer-songwriter Stephen Malkmus may have been ahead of the curve when he released "Traditional Techniques" released Friday, March 6, 2020 via Matador and Domino records.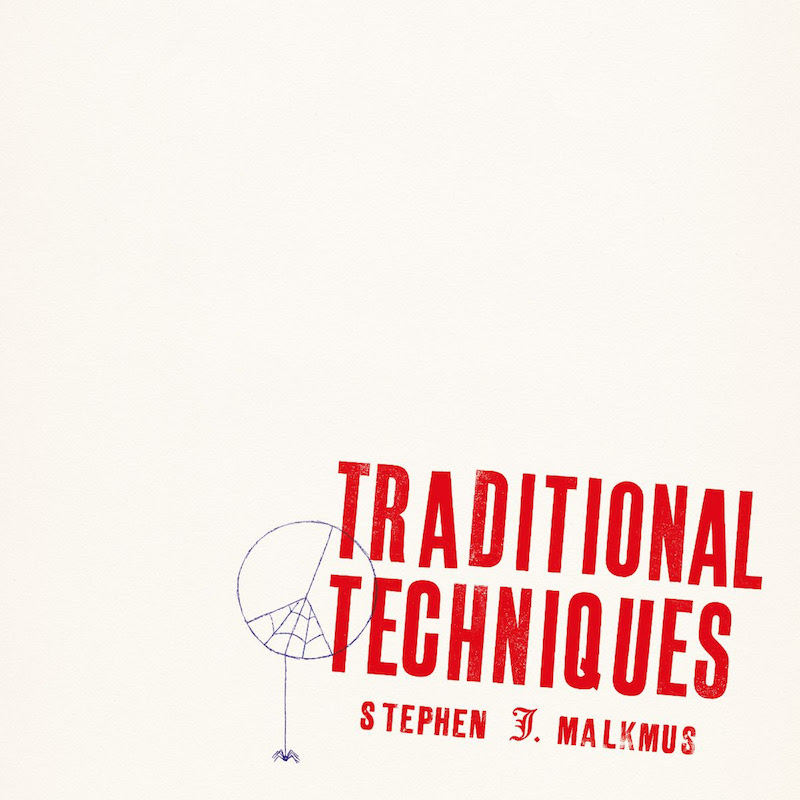 Standing alone for his third album without the Jicks and Pavement, Malkmus uses a 12-string guitar and folk music as the bedrock for a psychedelic and anti-folk album that seems to be in sync with the events of 2020.
For "Traditional Techniques," Malkmus assembled a new group of instruments and musicians at Halfling Studio in Portland, Oregon including multi-instrumentalist Chris Funk of The Decemberists, producer and guitarist Blake Mills, Qais Essar on the Afghani instrument the rabab, Eric Zang on the middle eastern folk instruments the daf, kaval and udu, blues organist Spooner Oldham on something called the wurlitzer, Zwan guitarist Matt Sweeney, bassist Bill Athens, drummer Dan Hunt and singer Joy Pearson.
The result is an incredible array of sounds that somehow find a simple, authentic harmony across 10 tracks and 41 minutes, 5 seconds on topics ranging from pop culture, boredom and social media politics.
Malkmus seems to take these heady ideas and throw them into a blender to invent his own folklore on the fly and experimenting with sounds as he goes. The album works with all those elements together in a kind of cosmic harmony.
Beginning with those Middle Eastern sounds on "ACC Kirtan," Malkmus almost does his best Jerry Garcia impression while singing "The Duraflame's wet/ The ganache won't set / Where are the rings for my sweet serviettes?" Then the song takes a strange turn down for a jam featuring all those lovely instruments.
Malkmus sounds ultra-relaxed on "Xian Man," which sticks its thumb in the eye of pop culture while it pours Tarrinto-esque swagger through a fuzzed-out guitar riff. There are so many great lines in the song including He sings, "Backwardization make you amend/ Tête-à-tête long math/ For the love of a Xian man."
There is nothing straight-ahead about "The Greatest Own in Legal History," which makes the quirky track one of my favorites. Malkmus told Pitchfork that the song is about a juvenile on trial being represented by a lawyer. The way that he can craft a scene makes him as much of a director as a songwriter.
"I'll be there to vet the jury
Make sure there's a couple of softies on our side
They'll see their own kids in you
Their empathy will go a thousand miles wide
Your motive it's unclear
The witness is a nearsighted engineer
It's the greatest own in legal history."
-"The Greatest Own in Legal History," Stephen Malkmus
The delicate guitar work that on the album creates a lush environment to get lost in on "Cash Up," while Malkmus waxes poetic about the ironic wisdom in growing old. With his tongue-in-cheek lyrics Malkmus spins ideas in our heads with lines like "Does anybody like me? No pressure, I'm just asking for a friend."
That experimentation carries over into "Shadowbanned" in a more refined form. It sounds like Malkmus is parodying not only the jargon we are using but the bullshit that we as a modern culture are caught up in on a daily basis from Instagram stories to group texts. If there is anything coronavirus and this song has taught me is that I've had enough of it already.
Malkmus is at his most vulnerable on the track "What Kind of Person," where he presents his love with the woodwind flourishes that sound straight out of a Disney movie. It's the most whimsical song on the album and that in itself is taking a chance.
Malkmus channels my modern folk hero Andrew Bird on the track "Flowin' Robes," with the way that he progresses through the track; opens the first verse and then closes the second verse at an increased pace.
"Success is addictive, you know about that," is how Malkmus closes the track "Brainwashed." It is the ultimate example of getting caught in the constant wave of external forces that seem to carry human emotion and actions toward all sorts of crazy things, like bad propane schemes for quick cash.
With all the weirdness and strange, drawn-out jams that wander around "Traditional Techniques" like bad ideas rattling inside an old brain; the overarching theme is slow the fuck down. That seems to be a lesson that we can all take out of the Covid-19 crisis and through his stories, Stephen Malkmus reminds us what is really important.
Get "Traditional Techniques" from Bandcamp, Matador Records, Amazon, Apple Music, Google Play, Spotify, Tidal and Deezer.
Favorite Tracks:
ACC Kirtan
Xian Man
The Greatest Own in Legal History
Cash Up
Shadowbanned
Brainwashed
Signal Western