It's easy to let the warm, fuzzy vibes wash over you while listening to "Tomorrow's Fire," the latest album by singer-songwriter Squirrel Flower.
Released Friday, Oct. 13, 2023, via Polyvinyl Records, the album is the fourth studio offering from Ella Williams. She has captivated listeners and grown a following since her self-released debut EP, "Early Winter Songs from Middle America," in 2015.
The muted tones of the opening track, "I Don't Use a Trash Can," give the album a perfect autumnal aesthetic—just enough excuse to stay under the covers on a chilly morning.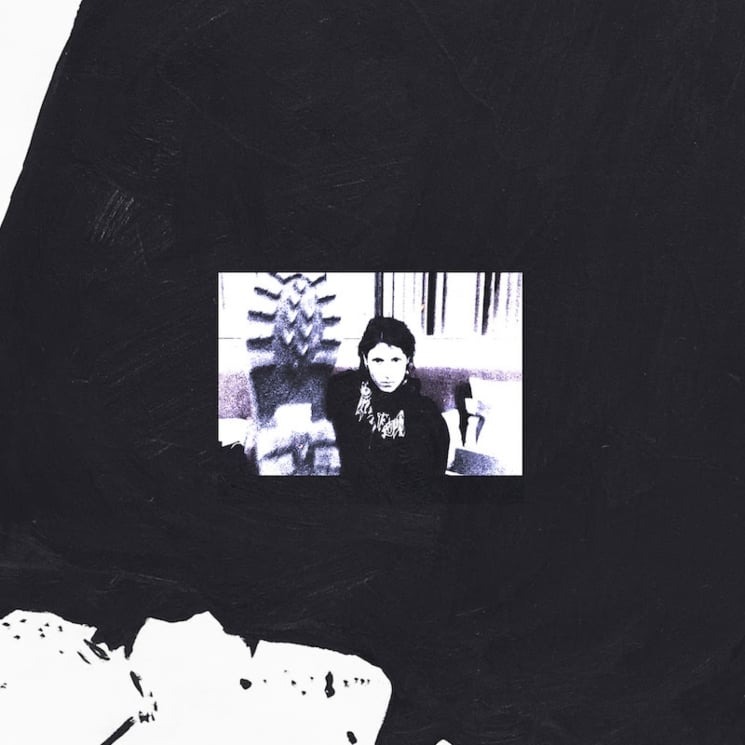 The album then transitions into the angsty bedroom punk of "Full-Time Job," channeling influences from Weezer to steadfast punk favorites like The Weakerthans.
A blend of Sheryl Crow's country and Margo Price's rootsiness comes through as Squirrel Flower shines over a stark electric guitar in "Alley Light."
"The songs I write are not always autobiographical, but they're always true," Williams said in a release. "It's about a man in me, or a man whom I love, or even a man who is a stranger to me."
Assembled with a band of studio musicians at Sun Studios in Asheville and engineered by Alex Farrar, "Tomorrow's Fire" remains Squirrel Flower's vision. The album's title was borrowed from a novel written by her great-grandfather Jay, about the medieval French poet Rutebeuf.
The emotion Williams pours into "Stick" is palpable. "This song is about not wanting to compromise, about being at the end of your rope," she said, and her voice certainly conveys it.
The track "When a Plant Is Dying" features the relatable lyric, "There must be more to life than being on time." The song continues a recurring theme for the songwriter, whose most recent releases were titled "Planet (i)" and "Planet (ii)."
"Intheskatepark," written in 2019, bursts with youthful energy. "To me, this song is everlasting summer," Williams noted in a release.
My favorite moments on the album are when it's just Williams and a guitar, such as the expansive opening to "Canyon." Her vivid storytelling is compelling as it intertwines with her musical journey on the track.
"When my mother was fifteen
Full of fire and nicotine
She said, 'Fuck the DMV'
Drove down to see Springsteen."
The album also has a softer side, notably on the haunting "What Kind of Dream Is This." Williams' poetic sensibility evokes Leonard Cohen more than Patti Smyth as she sings, "Thank God for gravity, but if I make a wrong move it'll kill me."

Closing with a robust folk-rock song, the album leaves listeners contemplating the ethereal elements referenced throughout. It's one of the strongest tracks and encapsulates the essence of "Tomorrow's Fire."
From the shores of Lake Michigan to her hometown of Boston, Massachusetts, Squirrel Flower's "Tomorrow's Fire" distills her 25-year-old vision into 34 minutes and 18 seconds of auditory relief.
See Squirrel Flower with Truth Club Oct. 26 at the Bowery Ballroom in New York City, Oct. 27 at The Ukie Club in Philadelphia, Pennsylvania, Oct.28 at DC9 Nightclub in Washington, D.C. and with Greg Mendez Feb. 14 at Cat's Cradle Back Room in Carrboro, North Carolina, Feb. 15 at The Camel in Richmond, Virginia and Feb. 16 at Colony in Woodstock, New York.
Get "Tomorrow's Fire" from Polyvinyl Records, Bandcamp, Amazon, Apple Music, YouTube Music, Spotify, Tidal, Deezer, Pandora and qobuz.
Favorite Tracks:
i don't use a trash can
Full Time Job
Alley Light
Intheskatepark
Canyon
Finally Rain