I find comfort in Margo Price's scorching songwriting. Her ability to cut through the bullshit with her songs just strikes a chord with me.
Her latest album, "That's How Rumors Get Started," is a steady hand at the helm in the stormy seas that we find ourselves in 2020. Released July 10 on Loma Vista her third album takes listeners on a personal pilgrimage across 10 blazing rock 'n' roll tracks.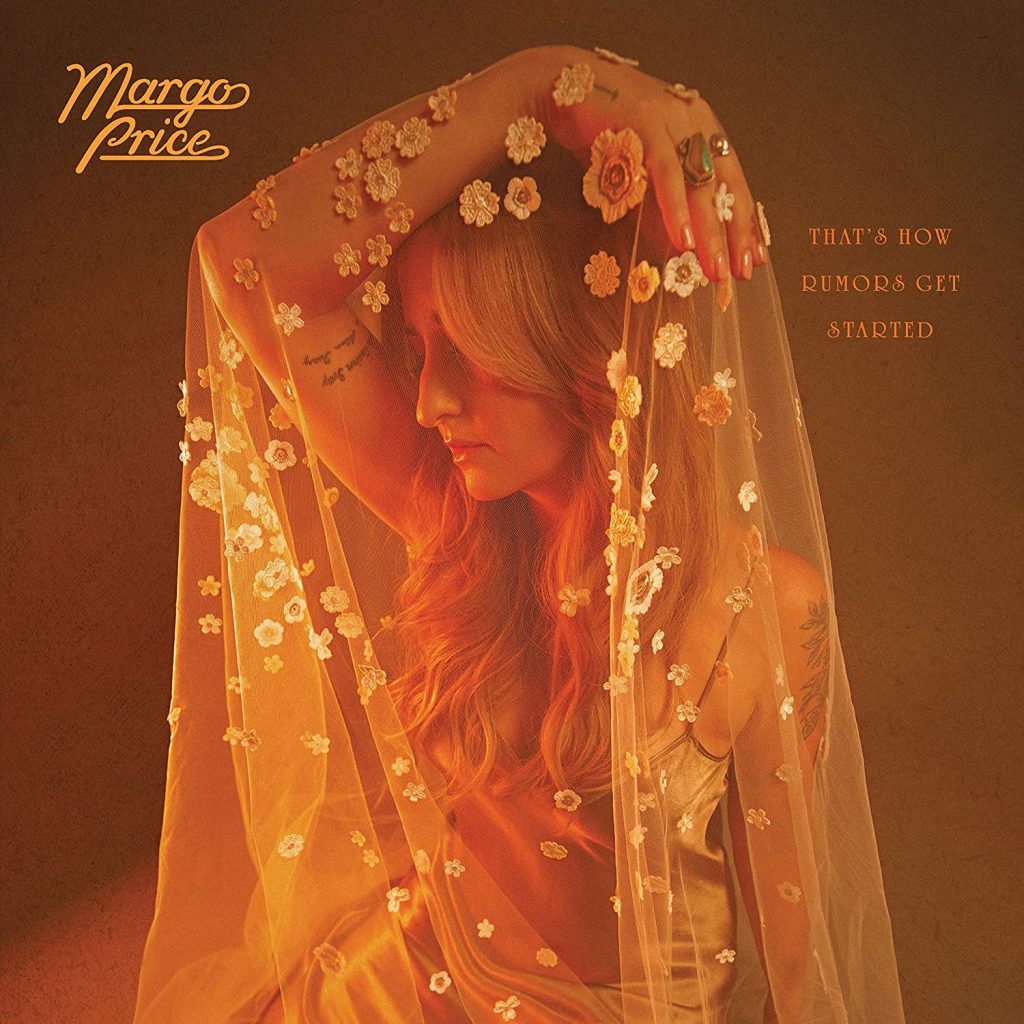 Co-produced by her former bandmate and fellow Philadelphia Folk Festival alumni Sturgill Simpson, the songs have a gritty, bluesy sound that would fit in at the festival's Thursday night boot-stompin' camp stage concert.
She comes right out with a retro-flavored southern rock sound with "Letting Me Down." You can hear the production and Simpson's work with the harmonized chorus and the vibrant guitar solo. Her dynamic voice sounds crisp and strong on this track as it does throughout the entire album.
Price is looking back as much as she is progressing forward on "Twinkle, Twinkle." There aren't enough blurred out retro Instagram filters that can be applied to make her long for past on the ruthless track which is aided by her husband and guitarist Jeremy Ivey.
Simpson and Price create rich production on this album and it shines on "Stone Me." On the track, Price acknowledges the hard road she had to walk to get where she's at and isn't afraid to admit that "Sobriety is a hell of a drug."
The song features Benmont Tench from Tom Petty and the Heartbreakers who joins the band assembled for this album, which also includes guitarist Matt Sweeney from Zwan. They recorded this, her debut on Loma Vista records, at EastWest Studios in Los Angeles.
Price and Ivey borrow from their former Nashville-based rock band Buffalo Clover for "Hey Child," which the singer turns into an empowering anthem.
"Heartless Mind" is a driving song with a psychedelic twin guitar solo. The entire album is littered with striking lines like "How could this ever turn out well? Blind man playing William Tell."
That songwriting is only matched by her captivating vocal range on "What Happened To Our Love." It's a biting track that also features Tench and asks all the right questions without filtering them for the subject's benefit.
The closest thing to a country song on the album is the gospel-laced "Prisoner Of The Highway," which happens to be my favorite track. It's the first one that I would recommend readers of The High Note or anyone asking for a stand-out song; although it's tough to choose just one on this album.
The closing track, "I'd Die For You," is a showstopper. It focuses on Price's voice as the lead instrument and then backs it with modest percussion and guitars.
Throughout "That's How Rumors Get Started," Margo Price proudly steps into the spotlight and shines as a rock 'n' roll musician. Unafraid of labels or genres, the singer-songwriter makes the music conform for her unique brand of unabashed storytelling for a compelling record.
See Margo Price perform two live-streamed concerts Wednesday, Sept. 9 and Thursday, Sept. 10, from Brooklyn Bowl in Nashville, Tennessee via fans.com.
Get "That's How Rumors Get Started" from Loma Vista, Amazon, Apple Music, Google Play, Spotify, Tidal, Deezer.
Favorite Tracks:
Letting Me Down
Twinkle, Twinkle
Stone Me
Hey Child
Heartless Mind
Prisoner Of The Highway
I'd Die For You