After Thanksgiving, I have really been indulging in comfort food; stuffing, mashed potatoes, both sweet and standard, pumpkin pie with whipped cream and for second desserts, blueberry pie a la mode.
How do you capture good vibrations?
Silk Sonic does its best to go back in time to replicate the audial aesthetic created by Motown, funk, soul and rhythm and blues of the 60s, 70s and 80s with "An Evening With Silk Sonic."
Released Nov. 12, 2021 via Aftermath Entertainment and Atlantic Records, the album preserves the magic created by the combination of Bruno Mars and Anderson .Paak in the studio. Mars, a multi-instrumentalist who excels at guitar and keyboards, and .Paak who is a drummer, collaborated with writers Christopher Brody Brown, Domitille Degalle and JD Beck to write the album. Mars co-produced the album with D'Mile.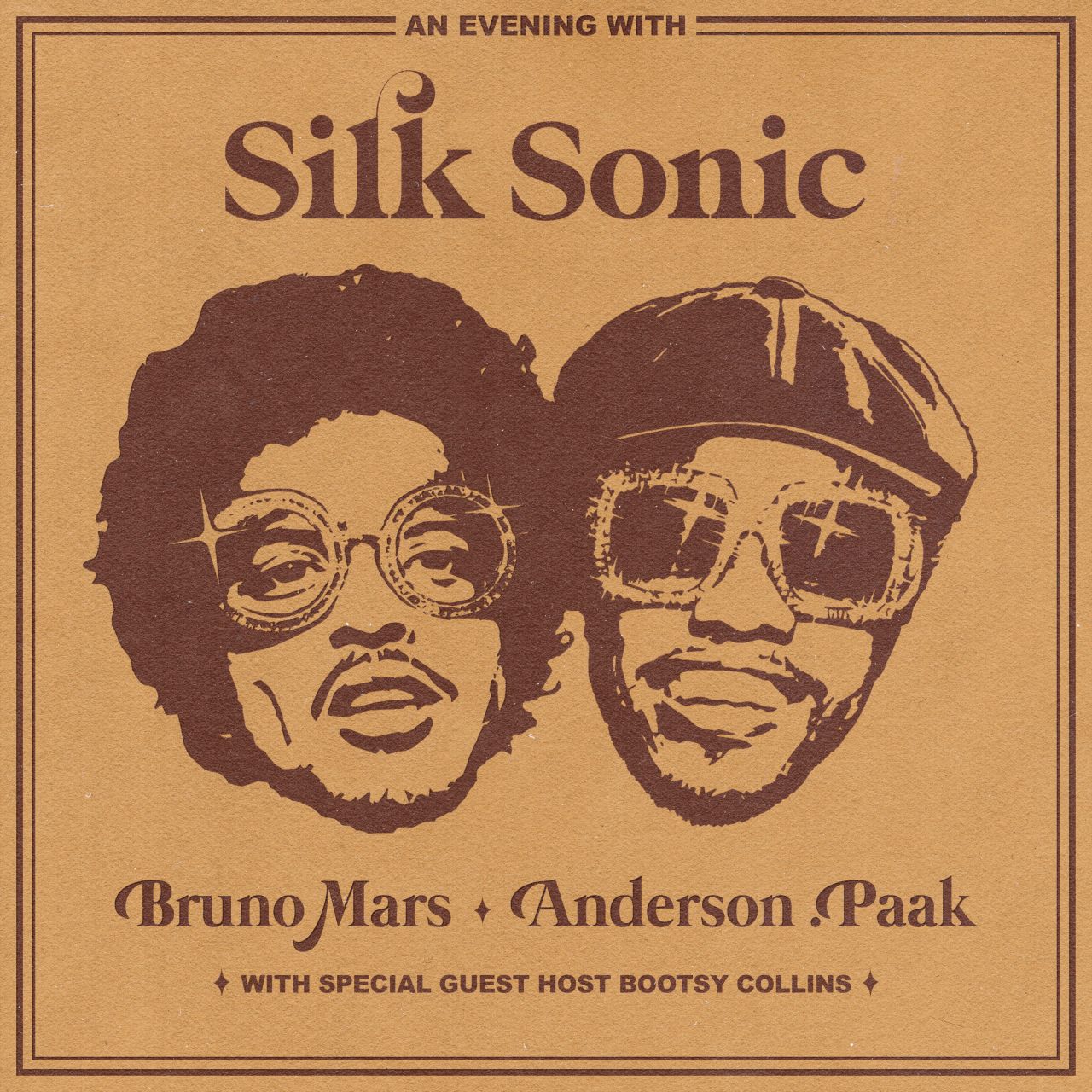 The singers share the stage and shine the spotlight on Bootsy Collins throughout the album. The funk legend provides comedic intros and commentary to the tracks throughout "An Evening With Silk Sonic" from start to finish.
The lead single and the second track, "Leave The Door Open" zones in on that magic and spirit of Phil Spector's wall of sound in the 1960s.
The band gets funky on "Fly As Me," which was co-written by Big Sean and James Fauntleroy. It dips into hip-hop territory and it soars above the Mars-led bridge and across the written for him.
"After Last Night" has everything you could possibly imagine from this album – it features Collins on the intro as well as one of my favorite humans – Thundercat. Its production by The Stereotypes mimics that oversized 70s sound and also has notes of dramatic R&B of the 90s.
My favorite track on the album is "Smoking Out The Window." Collins intros the song and it paints such a vivid picture of heartbreak. As someone who never would let anyone smoke in my car, I could see another reality where I'm "Smokin out the window of my Benzo."
There are so many great lines throughout "An Evening With Silk Sonic," I could fill my wall with Post-It Notes. On "Put On A Smile," I love the line "If I turn back the hands on my Rollie you know I would."
There is no one smoother than .Paak on "Skate" when he opens the track with "In a room full of dimes, you would be a hundred dollars."
The track "777" is full of fun on the casino floor. It's the best gambling song I have heard since "Double Up" off the Lifesavas "Gutterfly" album. I absolutely love .Paak's drumming on this track and you can almost hear him having fun with seeing how expressive he can be with the percussion.
Although a brief journey through a rhinestone-encrusted portal at nine tracks spanning 31 minutes and 17 seconds, "An Evening With Silk Sonic" delivers on a promising idea. I can only hope the duo creates more classic cuts.
See Bruno Mars Dec. 4 and 5 at MGM National Harbor in Oxon Hill, Maryland.
Get "An Evening With Silk Sonic" from Bruno Mars, Amazon, Apple Music, YouTube Music, Spotify, Tidal and Deezer.
Favorite Tracks
Leave The Door Open
After Last Night
Smokin Out The Window
Put A Smile
777