Soul is an authentic genre. From its roots documenting Black culture in America to the neo-soul revival today, you can't get past a karaoke night singing Al Green unless your heart is fully invested in the words.
British singer-songwriter Samm Henshaw stays humble while he professes his love for the genre on his debut album "Untidy Soul" released Jan. 28, 2022 on Dorm Seven records.
The 27-year-old London, England native has released two EPs to date titled "The Sound Experiment" and "The Sound Experiment 2."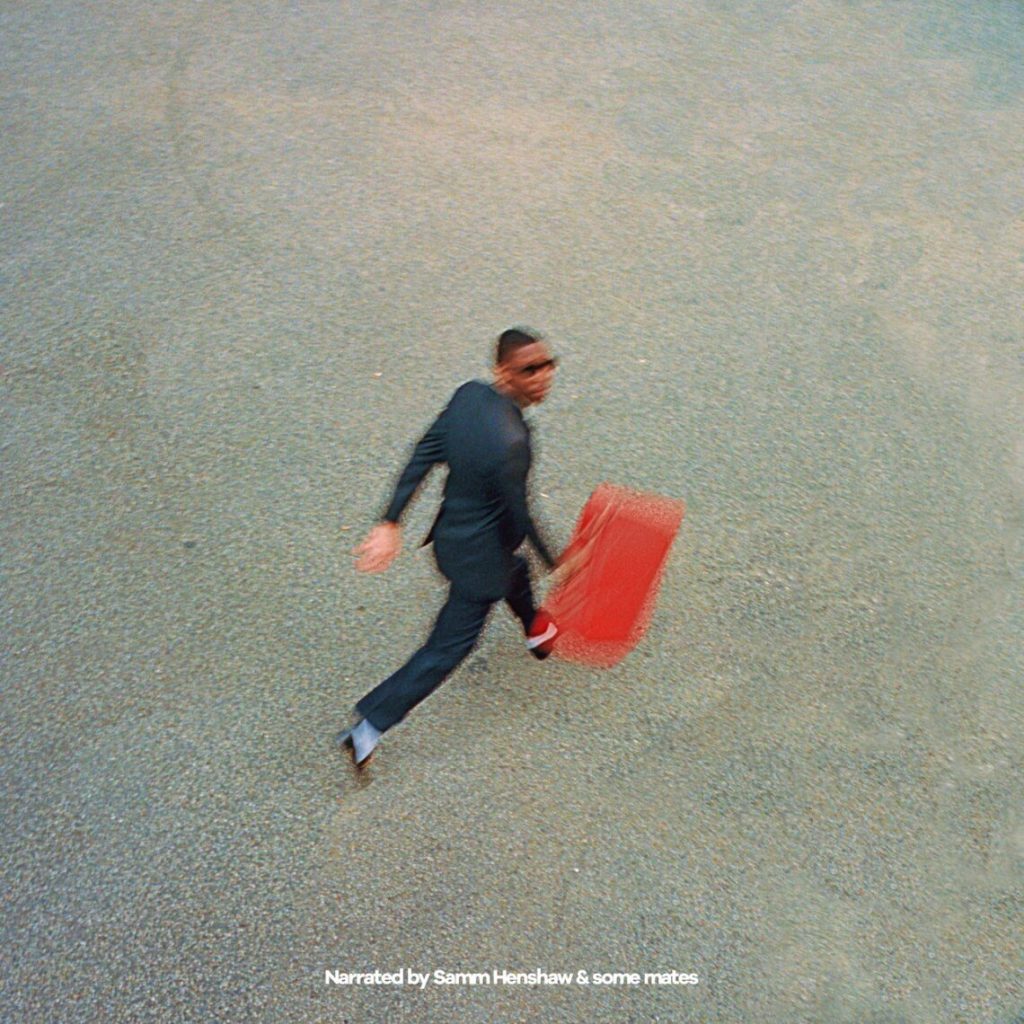 Introduced to music through the church before studying popular music at university, Henshaw incorporates gospel, hiphop, and pop into his naturally charming neo-soul sound.
After an intro where a caller wonders where the Henshaw album is at, the singer takes listeners on a 16-track journey that will be seared in their memory like a Sunday school fable.
On the opening track and lead single "Thoughts and Prayers," trumpets flourish to welcome the audience and Henshaw wonders aloud with the conviction of a Christian on Sunday. " We try, we try, we try, Am I as good as I say if I try?"
On the following track, "Grow" he captures that Motown shimmery magical sound as he dedicates himself to his partner.
He says that he's willing to be patient and wait out the bad moments because he's convinced that "Like blue skies on a Sunday morning, I know that Heaven's on our side."
While Henshaw is a seriously talented singer-songwriter, he shows that he can also have fun on "Chicken Wings." His affection for 90s boom-bap rap comes through on the bass notes while upgrading the Netflix and chill vibe Buffalo-style.
"Loved By You" displays the softer side of Henshaw as he shows the lengths he is willing to go to just to make his relationship work. He promises that he is in it for the long-haul:
"It's gon' take time
But I'm willing to try
I'll be your therapy
To hold back the tide
I'll be your Uber driver
When it's getting late
I'll be your pressure, babe
When it's too much to take"
-"Loved by You" by Samm Henshaw
On "Take Time" featuring Tobe Nwigwe, Henshaw again preaches patience and taking time over kissin' and huggin,' which is the Christian approach, after all.
"East Detroit" has Henshaw on the road and missing his love who is feuding with him. Of course, he doesn't want to be the first to cave in and call. He sings, "Baby, it's 4 a.m. in East Detroit, And I'd do anything to hear your voice, your voice."
Henshaw keeps himself in check on "Enough." The thoughts weigh heavy on him as the light jazz trumpets fly high. Just as it does it does on the comical interlude "Keyon," who insists on playing at 4 a.m.
Revisiting the theme of his 2018 single "Broke," Henshaw finds himself "Still Broke" and turns to Keyon Harold to ease his soul with his trumpet. It's full of rich nuggets, but my favorite are:
"It was all wonderful
So much so I became comfortable
Forgot to count my blessings they were plentiful
Lost myself wanting more and more."
On the last track, "Joy," Henshaw jumps on the pulpit to preach that it is happiness, not greenbacks, that is filling his soul. It reminds me of Chance the Rapper on "Coloring Book"
Throughout the 41 minutes and 51 seconds, Henshaw takes listeners on a journey into his heart to help him cleanse his "Untidy Soul."
Get "Untidy Soul" from Samm Henshaw, Amazon, Apple Music, YouTube Music, Spotify, Tidal, Deezer and Pandora.
Favorite Tracks:
Thoughts and Prayers
Grow
Chicken Wings
Take Time
Enough
Still Broke