The 1987 Buick Grand National was a badass car. I was obsessed with it when I was in high school. My first car was a 1990 Buick Regal coupe, which was my grandmother's car, and looked like it, even with all the punk stickers plastered on the back of it.
However, just a few years before, Buick released this super street sleeper – an all-black Buick with 300 horsepower. It had a quarter-mile time of 14 seconds, faster than both the 1987 Ferrari F40 and the Porsche 930.
But, it's just ridiculous. All my friends made fun of me. Nobody thought it was cool, but it was cool, even the weird Jiffy-Lube looking logo. I wanted to buy one so bad, I almost did in about 2004, before I got the Silver Hornet. You can still find them on the market. And you know what, they're still cool, (Thanks, Joe Kember) so fuck you guys.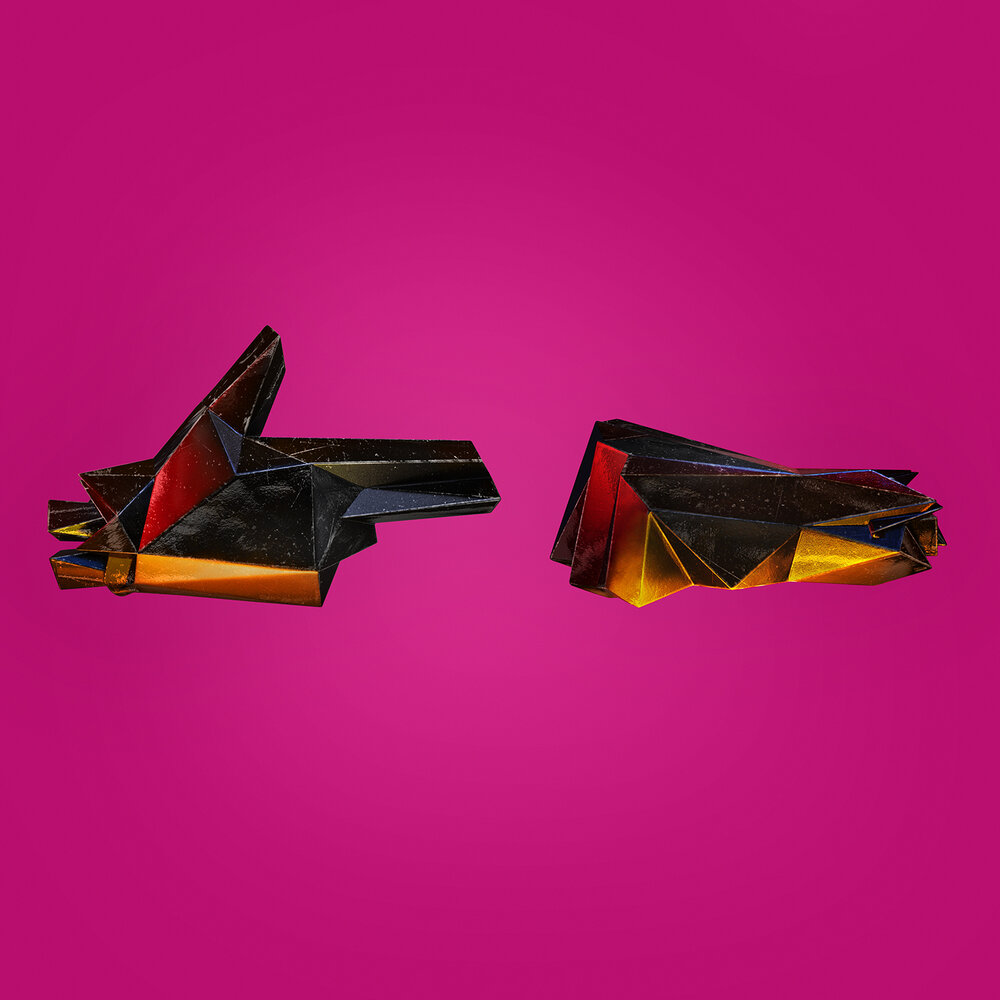 Just like the GNX, Run The Jewels, have built a powerful sleeper. Part buddy cop comedy duo and part white-collar crime bandits that will con you out of your clothes on the street and you'll thank them for it afterward; Jaime "El-P" Meline and Michael "Killer Mike" Render are in the right place at the right time.
If you think that pair happened to come across dumb luck with its fourth album, "RTJ4" then you haven't been paying attention. Since 2013, the longtime MC and producer have been pointing out the injustices of the world with absurdity, in the same lineage as the Beastie Boys and Jonathan Swift.
Originally scheduled for release on June 5, the group decided to release the album two days early in the wake of the protest over the death of George Floyd's murder in Minneapolis, Minnesota. As with each of its previous albums, it was released for free, except this time in conjunction with BMG Music.
"Fuck it, why wait. The world is infested with bullshit so here's something raw to listen to while you deal with it all. We hope it brings you some joy. Stay safe and hopeful out there and thank you for giving 2 friends the chance to be heard and do what they love. With sincere love and gratitude, Jaime + Mike," the band posted on its website.
Before we dive into the music, we're introduced the idea that this is part of the "Yankee and The Brave" TV show – "The story of a couple of small-time hustlers framed by crooked cops and forced to make a run for their lives. Nothin' but a bag of money, a stolen Buick Grand National and each other to their names," as we learn on the closing track "a few words for the firing squad (radiation)."
The album opens with the same angry punk rock, DIY, smartass energy that powered the group previous albums and made me a fan. Truth is, I thought Run The Jewels was partly a joke at first since they were released by Adult Swim. Then, after "Meow the Jewels" was released, I still wasn't sure. But clearly, these boys aren't playing around.
Beginning with "yankee and the brave (ep. 4)" Killer Mike is "back at it like a crack addict" and he sounds like he's not to be fucked with. As if jumping over Killer Mike's shoulder, El-P is taking no Wall Street prisoners "I'm ready to mob on these fuckin' charlatans."
The two of them have their sights set on the establishment, as Killer Mike says, "A crooked copper got the dropper, I put lead in his eye/ Cause we heard he murdered a black child, so none of us cried."
That same attitude carries over to "Ohh La La" featuring Greg Nice and DJ Premier with Killer Mike declaring "First of all, fuck the fuckin law, we is fuckin raw." El-P has both political parties on his mind when he raps, "I'm afraid of nothin' but nothingness, ain't it something? Warmongers are dumpin', they'll point and click at your pumpkin."
On the gritty "Out of Sight" 2 Chainz gets a featured verse but it's hard to compare him with the other superstar spots on "RTJ4" including Josh Homme of Queens of the Stone Age and Mavis Staples on "Pulling the Pin," and Pharrell and Zack de la Rocha of Rage Against the Machine on "JU$T."
However, Run The Jewels do plenty of damage by themselves. On "holy calamafuck" El-P addresses detractors who say they are late in their career – "The nick of time, mercy kill denier in my prime." This is only backed up by Killer Mike who goes right after all the people who hated on him as he was coming up, "Every other goddamned year I'm brand new, It's been twenty-plus years, you think that's a clue?"
On "JU$T" the group, plus Pharrell and De La Roche are taking their pleas to the pavement as they repeat the refrain "Look at all these slave masters posin on yo dollar." They hit everything from corporate marijuana to "Your country gettin ran by a casino owner."
On "never look back," the partners rap about how the decisions by their parents led them to be people they are today. From El-P smoking and drinking a little too much:
"Low on the smokes, grab another pack, go,
Pops smoked too when playing piano,
Pops, I'm you, it's funny how that go
Mom, you too, I never could drink slow."
Killer Mike puts his childhood out there, getting personal about "Mommy told me never give a nigga my plug / then she told me never give these bitches my love." He doesn't leave his father out of it either, "Daddy told me never give a honey my money / dad to ask Daddy, 'Did that include Mommy?'"
Staples absolutely slays her vocal on "pulling the plug." You can hear the strength in her voice as she sings the devastating line "There's a grenade in my heart and the pin is in their palm."
"I don't know, I just feel that way. What can I say? It's a fucking straight up, 38-minute, punch to the spine. There's no fucking fat, EL-P told GQ earlier this year.
That's the truth. From the opening line to the last, "RTJ4" is 11 powerful tracks that drive like an 80s sleeper muscle car. There are no airbags and the handling is a little old school but that just adds to its ferocity.
Why are two dudes in their 40s, who both had careers before this, at the top of their game now? Because they're the voice America needs right now. When you're young, you're typically just angry and don't know shit. They have words for history, as Killer Mike closes the album:
"For the truth-tellers tied to the whippin' post, left beaten, battered, bruised
For the ones whose body hung from a tree like a piece of strange fruit
Go hard, last words to the firing squad was, 'Fuck you too.'"
Get "RTJ4" from Run The Jewels, Amazon, Apple Music, Google Play, Spotify, Tidal and Deezer.
Favorite Tracks:
yankee and the brave ep. 4
ohh la la
holy calamafuck
goonies vs. E.T.
JU$T
never look back
pulling the plug
a few words for the firing squad (radiation)