I love it when musicians create an atmosphere for listeners to explore. It's like they're giving a tour of their own theme park. Now that things from the 90s are coming back around, I feel right at home listening to "Prize" the latest album by Rozi Plain.
The London-based singer-songwriter pulls together a plethoric of retro electric sounds molded to fit her unique style and also fit the slowness of the winter season on her fifth studio album Friday, Jan. 13, 2023 via Need No Water.
"Prize" opens with "Agreeing For Two," which begins with a simple guitar riff that gets lost in the sea of sounds that she creates with synthesizers, guitars, drums and the vocals of Alabaster DePlume.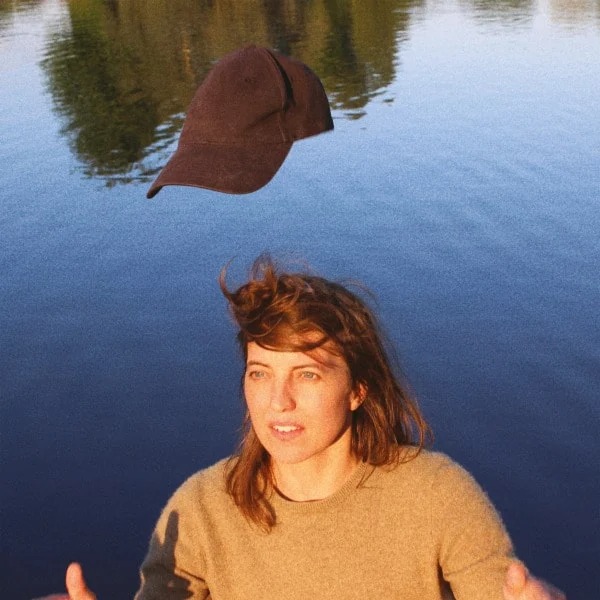 The warped double-speak begins right away with that opening track as she repeats "Agreeing for two" in such as way that starts to sound like "Is it green for you?" as if she's asking the listener or DePlume, whether they are seeing the same thing as she.
Plain lightly poker her pop melody at the heavy tones on "Complicated" to help lift the track beyond the refrain of "I'm alive, you're alive."
Throughout the 10 tracks, I pick up vibes of The Shins and Margot and the Nuclear So and So's that encapsulate my high school with the soundtrack of some of my favorite movies and experiences.
I love how persistent the acoustic guitar is on "Help" as Plain dives into a pool of deep 80s synths that can only be rescued by the melody following the refrain "Help for you."
Some of my favorite sounds on the record some nestled in "Prove Your Good," as she teases some fun melodic sounds and then fully sends us sonically sliding down the rabbit hole for the final minute of the song.
"'Prove Your Good' is thinking about the often silent fight within us. trying to come good, trying to not be bad. feeling judged and judging ourselves," Plain said in a release about the album. "The small re-writing we can do of bits of our own history. the painful shift of changing favourites. rearranging the leaderboard. knowing things must be simpler but going after the tricky stuff anyway."
The deep, poetic lyrics make for a thought-provoking 40 minutes and 48 seconds as I found myself pondering "What is it if it's not? Is it love when it stops?" while the rest of "Conversation" happily carried on without me.
Those spacey symphonic sounds return for the funky "Painted The Room" as Plain plays with both the words and the phase of the song.
I pick up on Fiona Apple vibes on "Sore" while Plain sounds haunted in her delivery of "Where are you then?" and has an Emily Dickinson moment with the final lines "But let me see you somewhere, when you're hearing something over there."
I think there is an intentional meta moment on "Spot Thirteen" as her album came out January 13 and chimes in with some funky horns to punctuate the occasion.
While I get some retro feels throughout "Prize" there is definitely an avant-garde feel through the delivery of Plain's stark lyrics – for example, "Standing Up" reminds me of tUnE-yArDs.
Ending with "Blink if you love me," the final track sounds like the crescendo for the world she built over the previous nine tracks.
The 10 tracks on "Prize" show Rozi Plain at her best as she wraps her lyrics in muddled tones and lets them shine through like the sun breaking through an overcast sky.
Get "Prize" from Rozi Plain, Bandcamp, Amazon, Apple Music, YouTube Music, Spotify, Tidal, Deezer, Pandora and qubuz.
Favorite Tracks:
Agreeing For Two
Complicated
Help
Prove Your Good
Painted The Room
Sore
Standing Up
Blink