Coronavirus is messing with time and relatively for me. Or at least it seems that way. It's November but it still feels like summer in South Jersey and July seems like it was last year, or was that last month. Usually, I'm pretty good about these things, everything is up in the air now.
I had that feeling when I was listening to, "Monovision," the latest album by Ray LaMontagne. Is this an old album or new? Is this a cover song? Why does it sound like I've heard this all before?
I was asking myself these questions as I was listening to the singer-songwriter's eighth studio album released June 26 on RCA Records. Throughout the 45-minute experience, I constantly found myself getting lost in the lyrics, instrumental outros and added notes or whispers.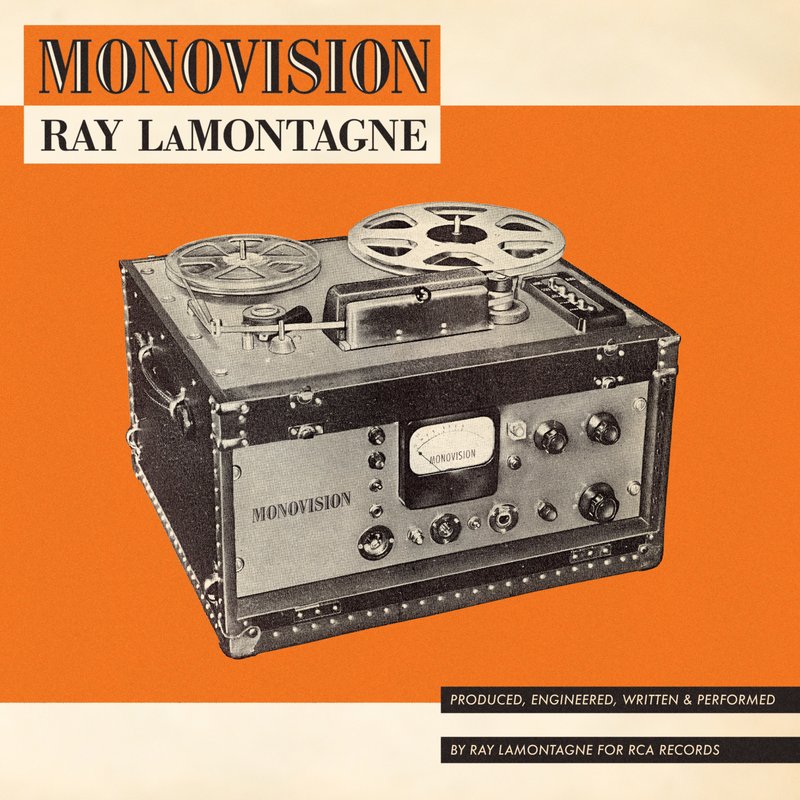 The album is incredibly comforting as it wraps up 70s rock 'n' roll folk sounds influenced by some of the all-time heavy hitters like Van Morrison, Jackson Browne, Neil Young and John Denver into a vibrant and affectionate package.
It's incredible that LaMontagne was able to achieve such a degree of warmth considering that he wrote, produced, recorded, engineered and played every instrument on all 10 tracks on "Monovision."
LaMontagne isn't a flashy singer-songwriter. He just drops these enchanting time bombs on his audiences every now and again, like the extraordinary "Ouroboros" in 2016, which still ranks as one of my favorites.
There is an ethereal quality to these songs on "Monovision" that makes them sound like they were recorded in a mountain farmhouse that overlooks acres of hills with creeks meandering amongst the foliage. It doesn't sound like it was produced in a vacuum or a box, like the contraption featured on the album's cover.
On the album opener "Roll Me Mama, Roll Me," LaMontagne displays his range from bright, sunny troubadour with a bit of Nick Drake mixed and then sinks into the role of a weathered blues singer for the chorus. All of this is laid on top his expertly-timed fingerpicking and maraca shaking.
LaMontagne sings a delicate, earnest ballad on "I Was Born To Love You," with an effortless lead blues guitar emoting his lyrics. He puts the two parts together so seamlessly that it is clear that for it, like all the tracks, he had a clear vision.
He flips that tender switch into soulful party mode for "Strong Enough," which may be the most solid track on the album, which has so many songs that stuck around in my head long after hearing them.
On it, he tells the semi-autobiographical tale of a young man raised by his mum who is looking for the courage to leave a small town in the south with nothing but a dream.
His voice reaches lofty lightness on "Summer Clouds," and it's matched by a light flute melody and fingerpicking. On it, as well as "Misty Morning Rain" and "Morning Comes Wearing Diamonds," he captures the poetic, whimsical qualities of a folk singer-songwriter.
"Hours roll like summer clouds
And summer clouds don't worry
About tomorrow.
-"Summer Clouds," Ray LaMontagne
Adding to the many instruments that LaMontagne plays on "Monovision," he breaks out the harmonica for the steadfast "We'll Make It Through." On it, with many of the songs on the album, there is a homey quality where the singer sounds devoted to his family.
His voice really shows its power on "Misty Mountain Rain." It just makes me think of Van Morrison or Jackson Browne or both combined.
The same goes for "Rocky Mountain Healin'," which has this beautiful John Denver quality that is not a dig on LaMontange, but rather an example of how timeless the song sounds. It authentically could have been a lost gem from the 70s but this is the singer-songwriter all alone. It's the kind of song that inspires me to drive to Colorado just to experience the medicinal effects of breathing the mountain air while hiking its trails.
In addition to playing multiple instruments throughout the album, it is beautiful to hear LaMontagne harmonize with himself on "Weeping Willow" in a way that mimics sweetness captured by The Byrds and other sun-soaked sixties folk bands.
I have to admit I love his bass work on the album's closer, "Highway to the Sun." It's one of the more understated instruments throughout the rest of the album and maybe he felt the same and decided to save it for the final song. Either way, it's a fitting end to a tight record.
With "Monovision," Ray LaMontagne creates a modern classic that doesn't stick to a  singular sound but stays true to the singer's heart. The album not only showcases his talent, which is vast and deep but also maybe the capstone to his career, for now.
Get "Monovision" from Ray LaMontagne, Amazon, Apple Music, YouTube Music, Spotify, Tidal and Deezer.
Favorite Tracks:
I Was Born To Love You
Strong Enough
Summer Clouds
We'll Make It Through
Misty Morning Rain
Rocky Mountain Healin'