There are few things as comforting as a warm country harmony and the ladies of Plains deliver with their debut album.
"Summer Sun" the track that opens "I Walked With You A Ways" is enough to make the sweetest sweet tea lover pucker.
The album, released Friday, Oct. 14, 2022 via ANTI- records is a collaboration between two singer-songwriters – Alabama-born Katie Crutchfield who founded the indie-folk band Waxahatchee and named it after a creek in her hometown of Alabama and Jess Williamson who hails from Los Angeles by way of Austin, Texas.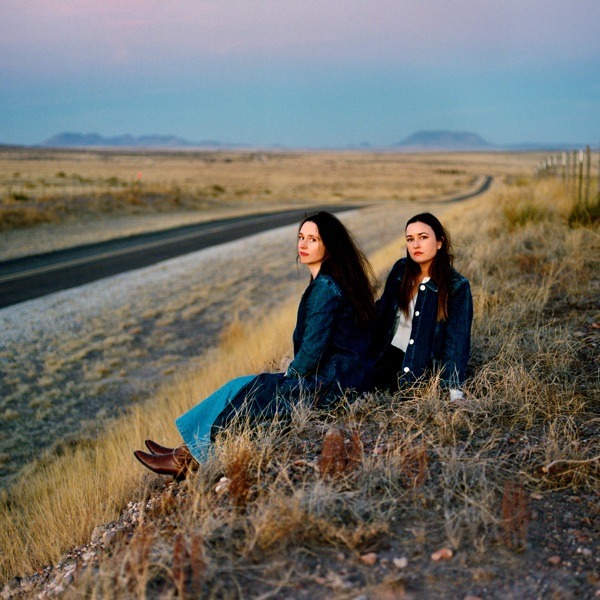 From the opening track, the duo isn't afraid to lean into the heat of their harmonies, which sneaks up on you the way that "the summer sun melts candles."
The pair trades back and forth on the verses on "Abilene" before coming together to shout out the band's name in the second verse and leading into the chorus, which started the track that has the instant-classic feel.
"I remember thе air when I drove out of town
Crying on the highway with my windows down
I'da stay there forever, 'til death do us part
Texas in my rearview, Plains in my heart
Couldn't hold it together when Abilene fell apart"
It's easy to hear influences of classic country singers like Dolly Parton, the Carter family, the recently departed Loretta Lynn as well as modern songstresses Kacey Musgraves and Miss Margo Price.
Recorded in Durham, North Carolina, the women are joined in the studio by producer and collaborator Brad Cook who also lends his hand at guitar, keyboardist Phil Cook, drummer Spencer Tweedy, Andrew Marlin on mandolin and acoustic guitar, fiddle player Libby Rodenbough and guitarist Alex Farrar.
The band comes together for the tight-knit lead single "Hurricane." It is delivered with the vibe of The Chicks and tells the story of a woman who is unabashedly herself. It's the type of song that I can hear a few specific friends who "come in like a cannonball" singing at the bar or the Philadelphia Folk Festival.
Nestled in the middle of the 10 tracks is a cover of Hoyt Van Tanner's "Bellafatima" which just adds an extra degree of authenticity to the country duo by delivering beautiful cowboy poetry with lines like "The days turned like cowards."
The duo leans into their pop-rock sensibility on the "Last 2 On Earth" about a woman who has made up her mind that she's "Leaving here tomorrow."
The ladies play up their retro sound on "No Record of Wrongs" a la She and Him and I pick up some 90s singer-songwriter vibes a la Tori Amos on the acoustic-led "Easy."
The album closes with the piano-led title track that explains the sentimentality of the phrase as a woman declares that "I ain't your girl no more." Plains explains that sometimes you just have to walk alone "'Cause people come and go."
"I Walked With You A Ways" shows a true collaboration between the incredible duo of Katie Crutchfield and Jess Williamson. Each supports the other through harmony and songwriting to create timeless and meaningful songs.
See Plains with MJ Lenderman Wednesday, Nov. 9 at The Howard Theatre in Washington, D.C.; Thursday, Nov. 10, 2022 at Union Transfer in Philadelphia, Pennsylvania; Friday, Nov. 11 at Webster Hall in New York City, and Saturday, Nov. 12 at White Eagle Hall in Jersey City, New Jersey.
Get "I Walked With You A Ways" from Plains, Bandcamp, Amazon, Apple Music, YouTube Music, Spotify, Tidal, Deezer and Pandora.
Favorite Tracks:
Summer Sun
Line Of Sight
Abilene
Hurricane
Last 2 On Earth
Easy