Wolfgang Van Halen is a powerful name. Combining the classic Wolfgang, in reference to Mozart for whom he was named, with the rocking Van Halen, the kid was destined for musical greatness.
I first saw and heard Wolfie when he was the bass player for Van Halen when they performed in 2008 at Boardwalk Hall in Atlantic City.
Joining him in that lineup was his father, guitarist Eddie Van Halen, uncle, drummer Alex Van Halen behind singer David Lee Roth. During his time working in the family business, Wolfgang was also busy on his solo debut. Everything went on hiatus when Eddie's cancer had returned.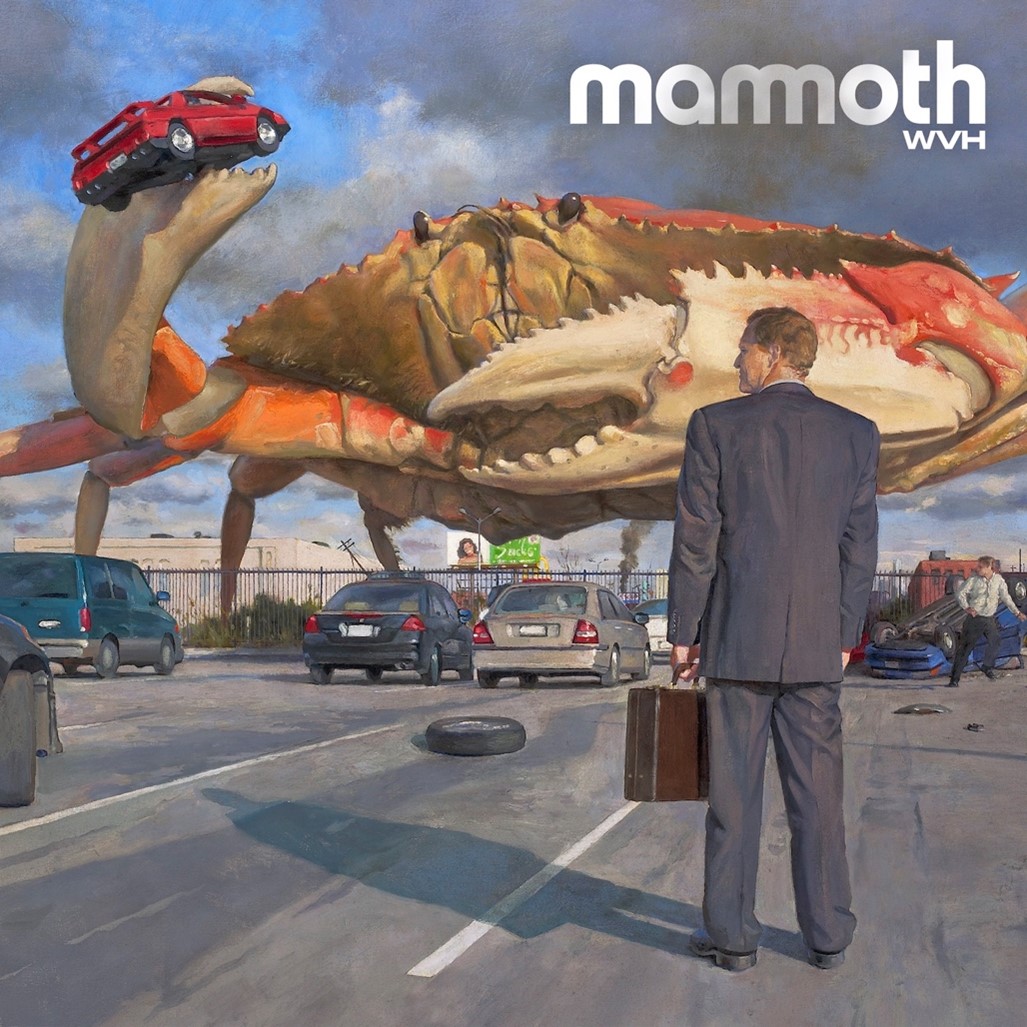 Before his death Oct. 6, 2020 at 65-years-old, Eddie Van Halen got to hear the first single from the upcoming album, one that Wolfgang had written in tribute to his father. On the track "Distance" he sings "no matter what the distance is, I will be with you."
The 30-year-old multi-instrumentalists released his debut album "Mammoth WVH" June 11, 2021 via EX1 Records where he plays every instrument on the album including lead and backup vocals, lead and rhythm guitars, bass, drums, and keyboards with Michael "Elvis" Baskette overseeing production.
"The name Mammoth is really special to me." Van Halen said in a release about the album. "Not only was it the name of Van Halen before it became Van Halen, but my father was also the lead singer. Ever since my dad told me this, I always thought that when I grew up, I'd call my own band Mammoth, because I loved the name so much. I'm so thankful that my father was able to listen to, and enjoy the music I made. Nothing made me happier than seeing how proud he was that I was continuing the family legacy."
The album opens with a familiar guitar roar before breaking into a metal-inspired riff for "Mr. Ed." He digs deep with his vocals with are deep in the mix like a lot of 90s alternative rock but his double-tapping guitar solo breaks through following the bridge.
That 90s rock vibe is present throughout the album and in a heavy way on "Epiphany." It begins with a thick bass line just as strong as his voice sounds as he sings through the verses and harmonizing with himself.
Pay attention to Van Halen's bass playing as well as his drumming throughout the album; the two instruments I think he excels at, even though he can shred the guitar. He really seems to get into a groove with the rhythm instruments and creates some intricate patterns.
I love the thumping drums throughout the album including on "Don't Back Down" which absolutely kicks for the bridge. The guitars have that great heavy rock and metal tone similar to Slash and Zakk Wylde.
When I was listening to Van Halen as a kid, it was the same time that I was listening to bands like Pearl Jam and Soundgarden, the latter of which is the vibe I'm picking up on "Resolve." It has a similar never-say-die attitude that radiates from all 14 tracks on "Mammoth WVH."
Even though Van Halen plays every instrument, and he is good at all of them, it's definitely an album that guitar-lovers will enjoy. The riff for "Mammoth" is so fun and forward-thinking. You can tell just from the track how much Van Halen loves playing and listening to rock music, just like his father. The lyrics again are about perseverance and triumph. As he sings on the chorus:
"Hey you
Anything is possible
You're not the only one
Yeah, let 'em think you're unremarkable
And prove them wrong."
-"Mammoth," "Mammoth WVH"
The acoustic guitar makes an appearance on the touching "Circles." It's a sad song about losing a friend and the tone matches the underlying fact that this album followed Van Halen losing his father.
I love the straight-ahead rock on "You're To Blame." It's got a lot of crunch and grit that was made those 80s metal records so inspiring. The Joe Perry-inspired guitar solo is my favorite on the entire album.
The drums on "Feel," kick in beautifully to introduce the track which is easily propelled by the energy of the chorus. I love the little punk rock bass riffs that flourish following the chorus. He also includes a solid drum breakdown that taps into another level of the mighty Van Halen's talent.
The album closes with the track that he wrote for his father and it's so incredibly sad I can barely write about it, let alone watch the music video, which is of home movies of the Van Halen family. It's a great track and it's fitting at the end because there is no following that act. It's just too personal and good and a great tribute that will serve the Van Halen legacy for generations.
"Mammoth WVH" is a strong and memorable introduction to the musical genius of Wolfgang Van Halen. The singer and songwriter packs a lot of talent into the frame of a mere mortal human. For 58 minutes and 14 seconds Van Halen make an impressive introduction under a new name.
See Mammoth WVH with Guns n' Roses Sept. 11 and 12 at Mark G Etess Arena at Hard Rock Hotel and Casino in Atlantic City, New Jersey.
Get "Mammoth WVH" from Mammoth WVH, Amazon, Apple Music, YouTube Music, Spotify, Tidal and Deezer.
Favorite Tracks:
Mr. Ed
Epiphany
Don't Back Down
Resolve
Mammoth
The Big Picture
You're To Blame
Feel
Distance