The world lost Malcolm "Mac" Miller Sept. 7, 2018, but his music thrives. We got to see a different side of Miller on his sixth album, "Circles," released Jan. 17, 2020 via Warner Records.
Miller was working on the songs for "Circles" when he died of an accidental drug overdose. Producer Jon Brion, who also worked on his previous album, "Swimming," completed the album with the blessing of Miller's family.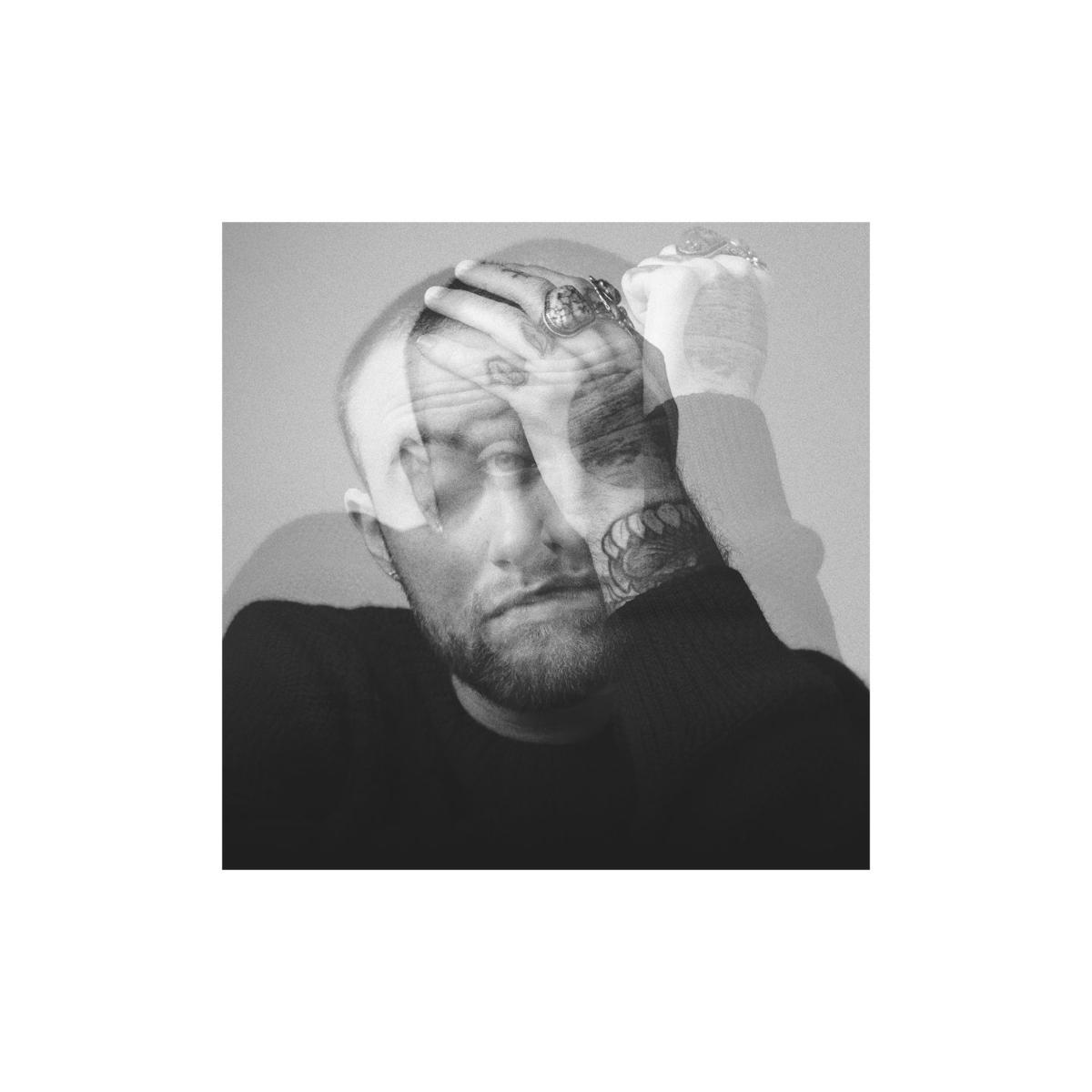 At 12 tracks and 48:44, "Circles," is brilliant and soul-crushing. It's a glimpse into the future that Miller saw for himself and for his listeners.
This album is for everyone – Miller's family, friends and his legacy. In a statement on his Instagram account, his family wrote "This is a complicated process that has no right answer. No clear path. We simply know that it was important to Malcolm for the world to hear it."
With that, Brion was tasked with the impossible job of completing the album that was in process – many of the songs he had already heard and begun producing. Ranging from rhythm and blues, hip-hop to more quiet singer-songwriter moments, "Circles" was meant to be a companion to "Swimming" according to Brion, and the second album in a trilogy coming from a bulk of material Miller thematically bought together.
It's impossible to know what Miller would have done or where he was going with this album. All we are left with are the songs he recorded and Brion's empathic approach to giving them closure. One thing is certainly clear – Miller was aware of the issues that were dragging him down and he was actively working to correct his behavior when he wrote these songs.
Opening with the title track, the song contains that same emotion that begins "Blue Slide Park" and picks up on the notes where "Swimming" left off. It's whimsical and hopeful, which makes it all the more heartbreaking to hear – especially the opening line "Well, this is what it look like right before you fall."
The song acknowledges that Miller almost sees the end is near unless he makes a move. He's trying to change but feels like no matter where he goes, he ends up right back where he started. This begins the theme that Miller was working on with the two albums – swimming in circles.
"Complicated" deals with the daily struggles that Miller faces that make him feel as though he is growing too old too fast. "Some people say they want to live forever/ That's  way too long, I'll just get through today," Miller sings over bright, funky synthesizer. It also includes some of the distorted voice work that was used on "Faces" when he talks about his mental health. He picks up some of that same sentiment on "Woods," which is closer to the rap songs that gained him so much notoriety.
Those funky fun rhythms pick up for "Blue World," one of the songs where Miller sways between rapping and singing. He talks about all the things in the world that make him crazy and how he's trying to flip it all around. It's hard for him, as he acknowledges with the line, "Think I lost my mind, reality's so hard to find."
"Fuck the bullshit, I'm here to make it all better
With a little music for you
I don't do enough for you
Without you, it's the color blue."
-"Blue World," Mac Miller
The first single from the album, "Good News," is more of that reverse psychology where the music sounds happy and the song is about him trying to make himself feel better. From the first line, he comes out and says he's using the song to get out of his head and try to squash all the negative feelings with positive ones. It sounds like he's doing it because he doesn't know what else to do.
"But maybe I'll lay down for a little, yeah
Instead of always trying to figure everything out
And all I do is say sorry
Half the time I don't even know what I'm saying it about."
-"Good News," Mac Miller
There is a lot of 20-20 foreshadowing on the album where the lyrics are just too grim in light of his death. However, throughout his career, Miller took a tone that every album may be his last. He's got lines on "Good News" about "There's a whole lot more for me waitin' on the other side," and on "I Can See," he sings, "Well, I need somebody to save me/ Before I drive myself crazy."
Miller alone with a piano opens "Everybody," his take on a cover of Arthur Lee's 1972 hit song with the verse "Everybody's gotta live/And everybody's gonna die." It's a tough song to listen to now, especially with the lyrics, "Feel like I've seen a million sunsets/ If you're with me I'll never go away." Even though he didn't write these words, hearing him sing them adds to the emotional vibe of this album.
The ballad "That's On Me," has a folky singer-songwriter vibe. On it, Miller takes accountability for his past and talks about the tensions that it causes for him every day that he wakes up. With gut-wrenching lyrics about his state of mine, Miller sings, "I don't know where I've been lately, but I've been alright/ I said good morning this morning and I'll say good night."
"Yeah, why don't you wake up from your bad dreams?
When's the last time you took a little time for yourself?
There's no reason to be so down
Rather fly around like there's no ground."
-"Woods" Mac Miller
The song that sounds the most stripped-down is "Surf." It's a slow-burn track that meanders like a stream of consciousness of what it takes to face the day as Mac Miller. He talks about his deceptions and facing the truth and not knowing exactly where he is going.
"Sometimes I get lonely
Not when I'm alone
But it's more when I'm standin' in crowds
That I'm feelin' the most on my own"
-"Surf," Mac Miller
The final track, "Once A Day," closes this chapter on Miller's career. He plays a synthesizer and describes battling his depression and his addiction. He thinks that he's getting on the right track but looks back on his mistakes with regret, putting him back in his head.
Listening to "Circles" is a journey – it takes listeners into part of the mind that Mac Miller wanted them to see. It also opened them up to a side of him that he wasn't ready to expose – the fragile songwriter. Brion completed his vision, honored the late artist and makes us imagine what he had next.
Get Circles from Mac Miller's website, Amazon, Apple Music, Google Play, Spotify, Tidal and Deezer.
Learn about the Mac Miller Fund through the Pittsburgh Foundation and get updates from the Miller family by following @92tilinfinity on Instagram.
Favorite Tracks:
Circles
Complicated
Blue World
Good News
Everybody
That's On Me
Surf
Once A Day