Do you know that scene in "Independence Day" where Will Smith opens up a UFO and punches an alien and says "Welcome to earth?"
I remember watching that when I was a kid thinking, "These aliens are in for a world of hurt for messing with the Fresh Prince."
I felt the same way when I listened to Lil Uzi Vert's "Eternal Atake," the psychedelic space-rap sophomore album by the Philadelphia native. Why do aliens keep fucking with these Philly boys?
Humming in the background like an old refrigerator is the interplanetary concept album tied together with brief skits of Lil Uzi Vert being abducted and traveling through space in search of kicking some alien ass.
It's that Philly bravado that propels Lil Uzi Vert to tell tales of unworldly amounts of luxury and stacking cash and cars from South Street to the moon on his latest album "Eternal Atake." Those stories are swirled in galactic production that is sure to be the soundtrack aboard a future spaceship.
The album itself was something of a surprise. Originally scheduled for last year, Lil Uzi Vert released the title via Twitter saying, "Eternal means forever. Atake means to overtake."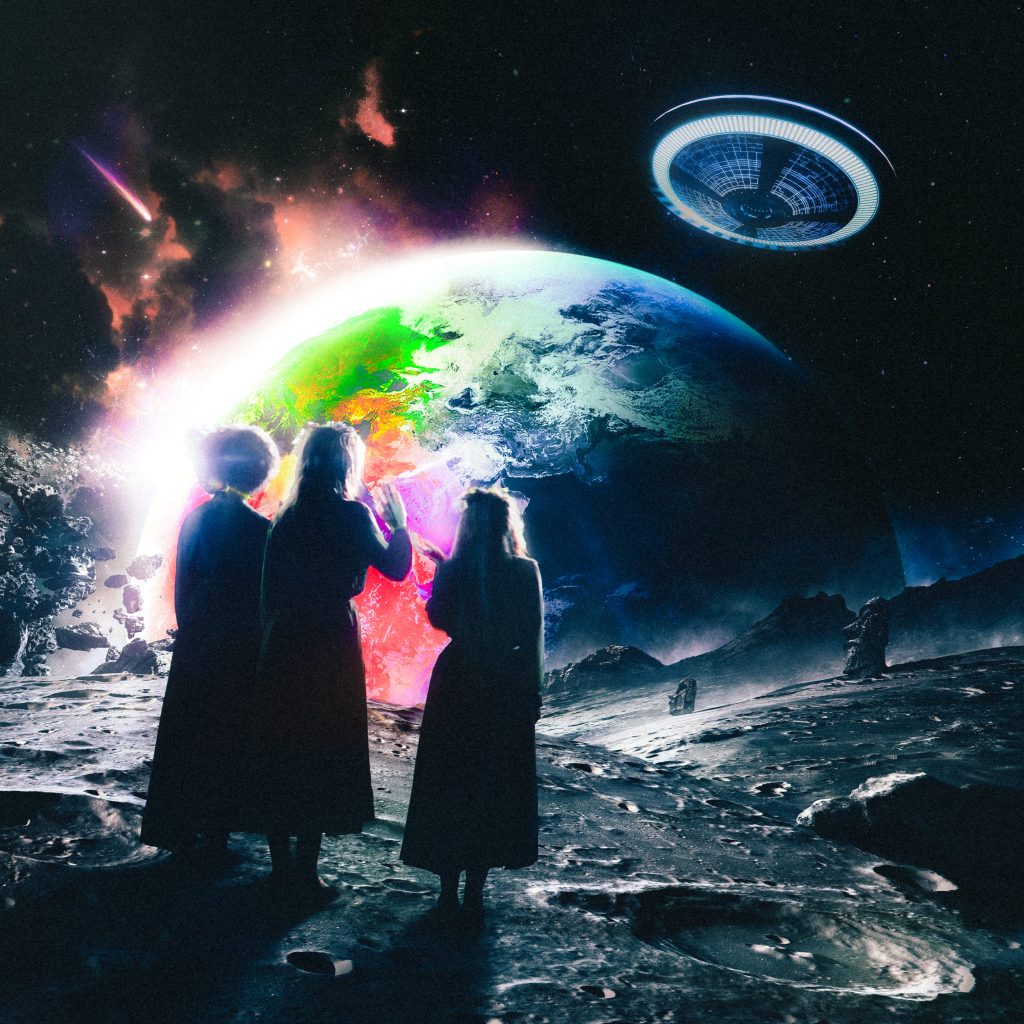 Then, He released an album cover that was directly parodying the logo of a suicidal cult from the 90s named Heavens Gate, who then threatened to sue him, so he had a fan contest to choose the current cover.
On March 3, Lil Uzi Vert released a short film "BabyPluto" and announced that "Eternal Atake" would drop March 13. It hit the Internet a week early on March 6 via Generation Now and Atlantic Records. He followed up with a deluxe version full of outtakes "Lil Uzi Vert vs. the World 2" on March 13.
Split into a trilogy of tales, they cover three alter egos of Lil Uzi Vert, who saves himself for last, begins with the aforementioned "Baby Pluto" and "Renji" covers the middle tracks 7-12.
While Lil Uzi Vert's subject matter might be about the icing he displays an incredible talent for wordsmithing that makes fans want to dig in for the main course.
On "POP," he delivers a mediocre pun about denial, which is really just a jab to distract you from the real punch:
If you really didn't get the last line
Then your level on the brain of a child
Pay attention, better 'Do The Right Thing'
Or your pussy ass still workin' at Sal's."
On "You Better Move," the production team led by Lil Uzi Vert's producers comprised by the finest in Philadelphia, Working On Dying featuring Oogie Mane, samples a sound effect from the Windows game "3D Pinball." The song is only punctuated by Lil Uzi Vert putting the emphasis on the last syllable of every verse.
Bending genres on the emo ballad "I'm Sorry," Lil Uzi Vert raps and sings through an auto-tuned vocal track that is laid over an electronic dance influenced trap beat. It's like four songs mashed up at once.
He drops the sad persona on the next track "Celebration Station," but brightens the same bouncy production that was muted on "I'm Sorry." Lil Uzi Vert picks up the pace on his raps and casually drops the line, "I write in my mind, I don't use a pen."
He pulls in Chief Keef for production on "Chrome Heart Tags," for an album that is devoid of features, with the exception of "Urgency" which includes Syd from The Internet. Throughout the 18 tracks and 62 minutes, 13 seconds on "Eternal Atake," Lil Uzi Vert stands strong alone.
The rapper is at his best when he's creating these incredible meta fantasies that break down the fourth wall of rapping, getting in the heads and hearts of his fans. On "P2," he samples his 2017 single "XO Tour Llif3" and when he does, he sings "Messin' with your head."
Continuing with the 90s theme, the album ends with two bonus tracks. But in the weird reverse way, they are the two singles from the album, "Futsal Shuffle 2020," and "That Way." The latter samples the Backstreet Boys song by a similar name.
Lil Uzi Vert creates a masterpiece space rap opera with "Eternal Atake." By combining celestial inspiration and Philly grandiosity, he has created a tricked-out vehicle for an interstellar journey.
Get "Eternal Atake" from Lil Uzi Vert, Amazon, Apple Music, Google Play, Spotify, Tidal and Deezer.
Favorite Tracks:
Lo Mein
POP
You Better Move
I'm Sorry
Celebration Station
Chrome Heart Tags
Urgency
P2
That Way