Singer-songwriter Jess Williamson is careful about how she spends her minutes on her latest album, "Time Ain't Accidental."
Released on Friday, June 10, via Mexican Summer, this fifth album from the Los Angeles-based artist paints vivid images of lost love, burnt bridges, and the adventures of a journeywoman navigating through the lens of Americana.
As one-half of the folk duo Plains, Williamson previously harmonized with Katie Crutchfield in the carefully arranged "I Walked With A Ways." Now, she seems freer to delve into her Texas roots, country music, and uncharted roads.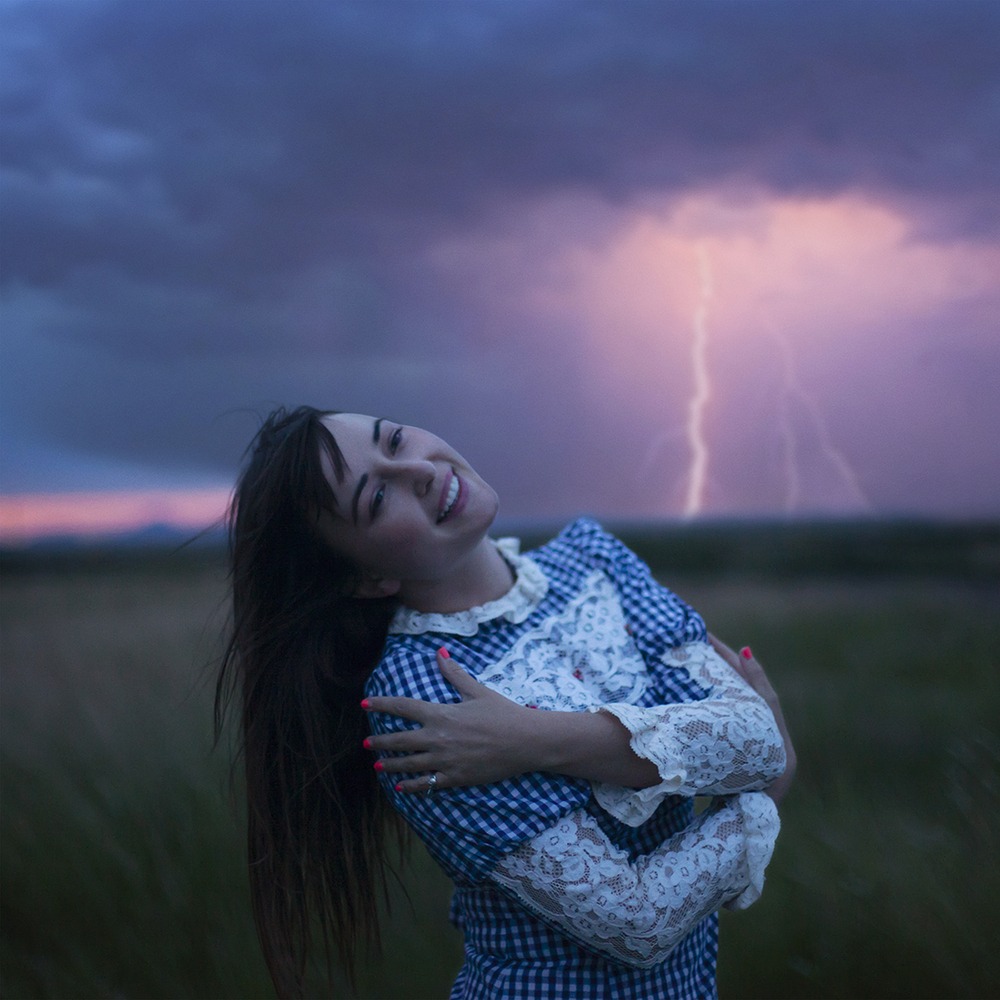 The album commences with the title track, where Williamson plunges into love at a Texas pool bar, expressing her newfound sense of belonging and the need for solitude.
She candidly expresses her emotions in the verse: "Leaving tomorrow, I don't have to, I just should, once in a while, it's nice to be good Odessa in an hour, call home about mid-day, but I'm soaked in your power, want to turn around and stay."
Her piano escalates the tension in the chorus, portraying Williamson's hunger for love after being thrown to the wolves. The moan of the pedal steel guitar that emerges from the shadows on this track is particularly captivating.
Like "I Walked With You A Ways," the album was produced by Brad Cook, who also played a multitude of instruments throughout the album.
They were joined in the Puff City studio in Durham, North Carolina, by Phil Cook on banjo, dobro, acoustic guitar, piano, Wurlitzer, and organ, Matt Douglas on tenor sax, clarinet, baritone sax, Deshawn Hickman on sacred steel guitar, and drummer Matt McCaughan.
Williamson's voice carries a hint of bitterness on "Chasing Spirits" as she sings:
"The difference between us is When I sing it, I really mean it, but I guess I wasn't listening, because you always had the same questions."
Emotion fuels the country ballad "Tobacco Two Step," where Williamson revisits her hometown, seeking answers to her bewilderment in love.
The feeling of home and childhood experiences permeate "God In Everything," where she reflects on her early influences and their impact on her present self.
A breakup from a songwriting and music partner is subtly referenced throughout the album but takes center stage in "A Few Seasons" and "Stampede." Both songs reflect on the breakup and the ensuing emptiness that Williamson experiences to varying degrees. The latter encapsulates it neatly with the line, "I loved you beyond time, beyond all pain. Shatter the lamp, the light remains."
The jazzy ballad "Topanga Two Step" stands in thematic contrast to "Tobacco Two Step" with its freedom and optimism. On this track, Williamson declares her newfound wisdom:
"I trip up like a child but I'm not a child no more
Got my best boots on for you, babe,
And I'm falling 'cross your dance floor
Like a sparkling dame you ain't never seen before
Is it a one-time dream
Or a country queen that you take me for?"
The woodwinds return for the next track "Something's In the Way," lending a Paul Simon-esque quality to the song. It's about making the best of the obstacles she encounters and quickly became one of my favorite tracks on the album.
Throughout "Time Ain't Accidental," there are many quiet moments, but none more so than "I'd Come To Your Call":
"The gates are heavy, the facts loose
I live in my own temple to the muse where I keep all my treasures
Few books I've read I sleep on the floor
'Til you pat the bed I'd come to your call."
The album concludes with the hopeful "Roads," a track that transcends both the pastoral and the city as Williamson gets swept up in the currents of her new relationship.
"Got a hurricane in my heart for you
Hailstorm in my head
Tornado blowing through my bones
And there's flooding up ahead
It's a long ways to paddle
A deep well to tread All the roads we didn't travel
Everything we left unsaid."
Across 11 tracks, Jess Williamson transports listeners from Los Angeles to her home state of Texas, from the despair of loss to the hopeful exuberance of love.
This short journey lasts a mere 36 minutes and 24 seconds. But after this ride, I'd be willing to follow this songwriter anywhere she goes.
"Time Ain't Accidental" is available from Jess Williamson, Bancamp, Amazon, Apple Music, YouTube Music, Spotify, Tidal, Deezer, Pandora and qubuz.
Favorite Tracks:
Time Ain't Accidental
Hunter
Tobacco Two Step
God In Everything
A Few Seasons
Topanga Two Step
Something's in the way
Roads