There is no discounting the effect of spontaneous kindness.
I recently heard about this concept on one of the self-help podcasts that I subscribe to with the goal of calming-the-fuck-down (they are helping, I promise).
The idea goes that if you are thinking about someone, you should just text them right then and there because there is some sort of cosmic connection that made you think of them.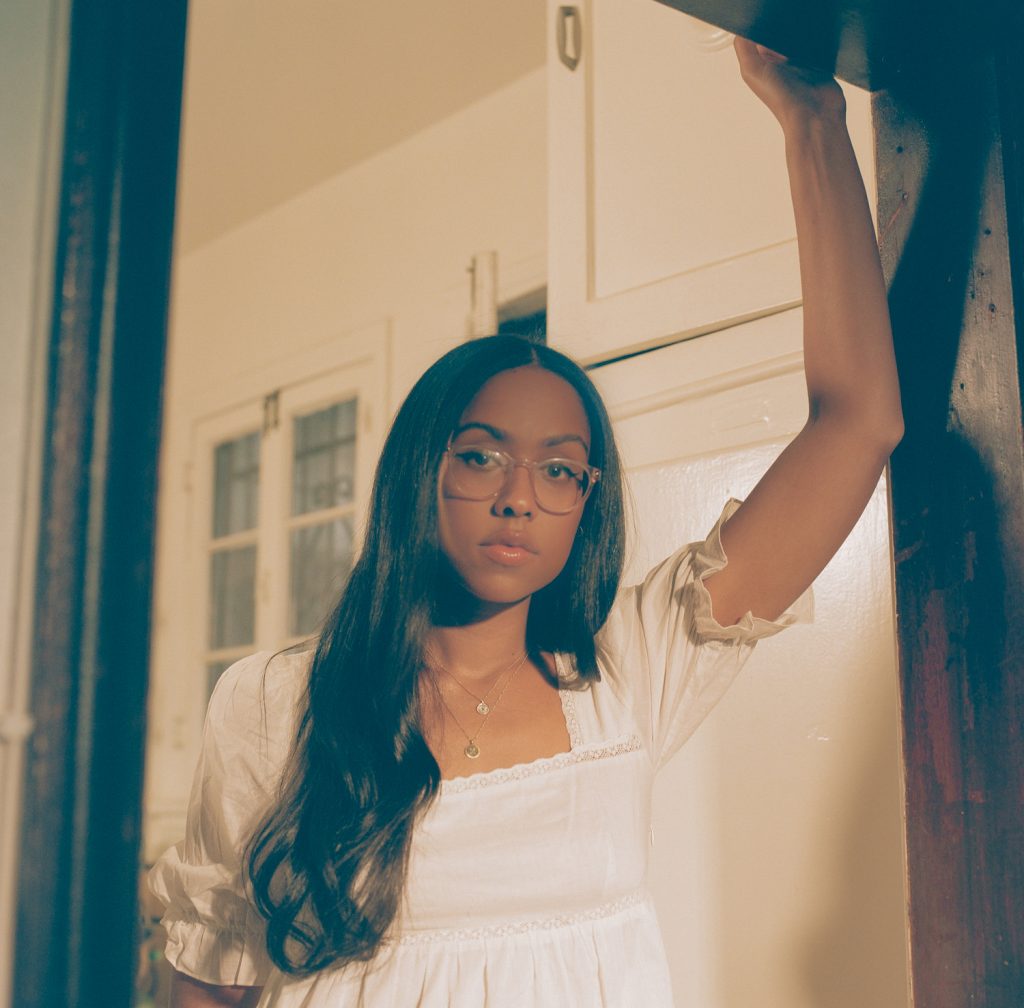 There is no discounting how much seemingly random acts could end up meaning. Just ask singer-songwriter Jensen McRae.
You may remember her epic tweet about a year ago where she wrote "In 2023 Phoebe Bridgers is gonna drop her third album & the opening track will be about hooking up in the car while waiting in line to get vaccinated at dodger stadium and it's gonna make me cry."
The 24-year-old from Los Angeles, California captured the propelled the attention of her moment by writing and recording the Bringers-style parody vaccination theme song "Immune" which she ultimately polished with producer Rahki and they sent the track viral.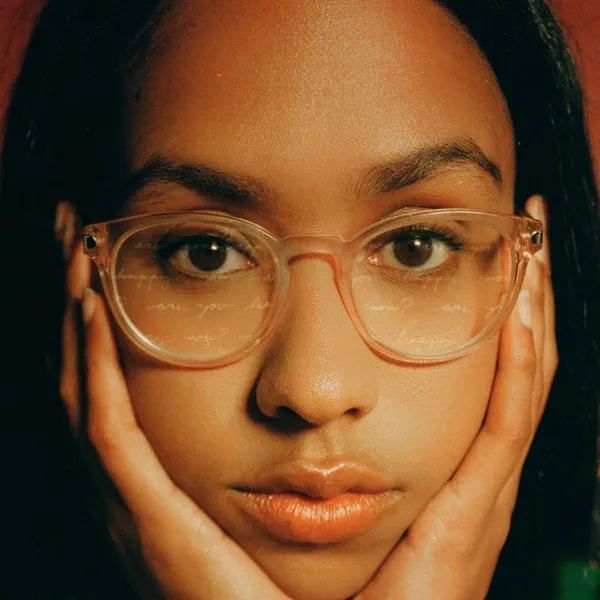 Now, she is out with her debut album "Are You Happy Now?" released March 22 via Human Re-Sources and also produced by Rahki. The album joins and expands on her debut EP, "Who Hurt You?," released June 22, 2021 on which she debuted the tracks "Starting To Get You," "Wolves," "Immune," "White Boy," "Dead Girl Walking" and "Adam's Ribs."
Throughout the entire 15 tracks, McRae shows her love of various styles, from rhythm and blues and hip-hop-inspired rhythms to open chords and 70s singer-songwriter styles.
The first single from this album is "Happy Girl."
"'Happy Girl' began, quite fittingly, as a mistake—I was trying to play one chord progression but wound up playing the opening notes of what it eventually became. I was in Rahki's studio, halfway through my last year of college, reflecting on all the girls I'd been to get me to that point," she said in a release.
"I thought about how I'd done everything I was supposed to do, had sanded off the edges of myself that had always pushed people away from me, and I still wasn't happy. And I thought about how articulating the pain and loneliness of being chronically apart from others is often more trouble than it's worth. So I wrote this song about the language gap between feeling pain and explaining it, and, as on 'Dead Girl Walking,' how it is both easier and harder to manufacture a happy exterior than to invite people into your darkness."
On "Take It Easy" which has some laid-back Amos Lee vibes, the songwriter sounds like she is giving herself advice – "Hero from the hometown, don't tell me, 'Don't look down' It's too late for that."
McRae sounds exposed through the demo-like quality on "Headlock" which is broken into three sections "Pt. 1 – Mother," "Pt. 2 – Father" and "Pt. 3 Daughter." The acoustic tracks allow McRae to tell the story of lessons passed on through generations.
With whimsical orchestral strings on "Adam's Ribs," McRae brings a gospel quality to the already biblical "Adam's Ribs" when she sings "It's like I'm made of you." Her voice soars and breaks through the heavens converting nonbelievers in seeing the light to her greatness.

I love the breezy, college romance fun of "Good Legs." It completely reminds me of Java Jams at Canisius College where the school's creative pool got on stage to show off their craft.
There is a Joni Mitchell quality to "Wolves," which actually goes all the way back to 2020, if you can remember that long ago. It has that Southern California flower child feel of the 70s as her voice plays along with fingerpicking melody and she hums between verses.
I love the production on "With The Lights On," it is pure summer sweat as she sings, "I can't keep my heart to myself."
The quiet college tale "Machines" brings McRae back home to see the same world she has always known through a more mature and distanced vision.
My favorite line on the album is: "If I don't write about it, was it really worth it?" from "My Ego Dies At The End." On the track, she sings about baptism and ego death.
With "Are You Happy Now?" singer-songwriter Jensen McRae creates a memorable introduction that shows the depth of her powerful and soulful songs.
See Jensen McRae on our with Amos Lee Thursday, April 14, 2022 at the Beacon Theatre and Friday, April 15 at The Met in Philadelphia, Pennsylvania.
Get "Are You Happy Now?" from Amazon, Apple Music, YouTube Music, Spotify, Tidal, Deezer and Pandora.
Favorite Tracks:
Take It Easy
Adam's Ribs
Good Legs
Wolves
Machines
White Boy
Dead Girl Walking
My Ego Dies At End
Make You Proud