There is an undeniable swagger from a man who has performed his craft well into his later years. The arts allow us to capture that excellence along the way – whether it's Bob Dylan's voice or Buddy Guy's guitar solo.
Jazz, which I consider the first true form of American music, has also evolved over time. From the early days of ragtime through fusion and nu-jazz, the music has captured the soul of this country from the people living and playing music.
For the past year, two men are making it their mission to bring to light some of the greatest living jazz musicians who have left their marks on the music as well as history.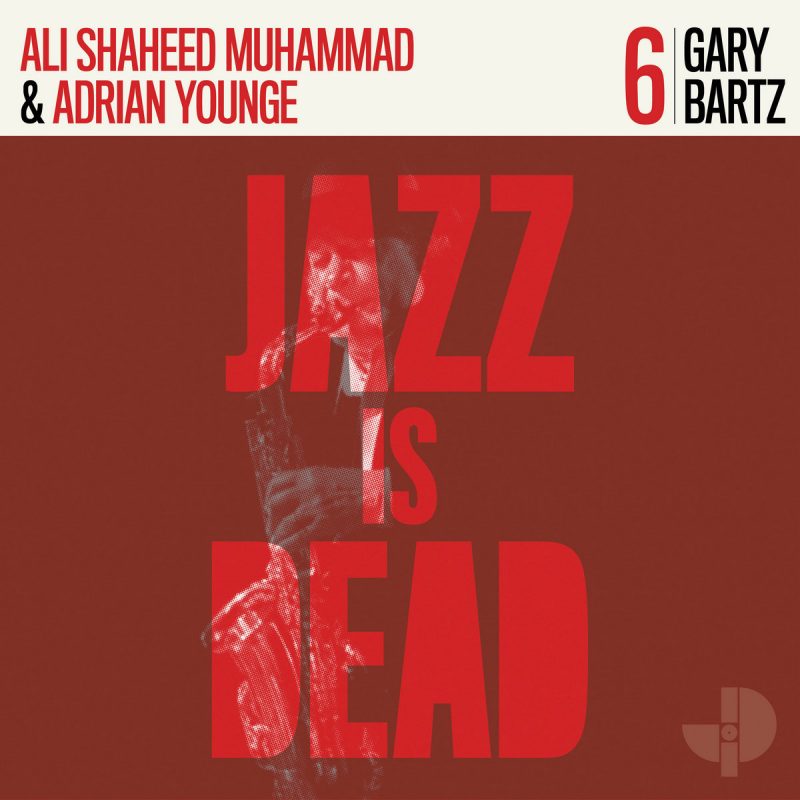 For more than a year, producers Adrian Younge and Ali Shaheed Muhammad have put the spotlight on jazz through their Jazz Is Dead project.
Over the course of six installments, the multi-instrumentalists and jazz aficionados have joined some legendary musicians in the studio to create records of music that focuses on various, powerful, artists.
These albums have included vibraphonist Roy Ayers, singer Marcos Valle, Brazilian funk group Azymuth and organist Doug Carn.
The newest installment, "Gary Bartz JID006," released April 1, 2021 via Jazz Is Dead, is all about alto saxophonist Gary Bartz. Who, at 80 years old, as well as an air of effortlessness about his playing as well as the passion of a younger performer.
"Working with Gary Bartz epitomizes the ethos behind Jazz Is Dead," said Younge in a release. "He's a luminary that has contributed so much to music culture, for decades. His musical ability is expanding with age and we're honored to be a part of his world."
Bartz comes opens the album smoothly with "Spiritual Ideation," and carries the alto saxophone with such poise that it seems as if he floating the notes that could go on endlessly.
With cool vocals provided by Anitra Castleberry, Loren Oden, Saudia Yasmein and Elgin Clark that spread the emotion out on "Visions of Love," Bartz plays with a fury of flourishes that are bursting with style.
Throughout the album, the multi-instrumentalist producers along with drummer and Greg Paul are creating a space that pays respect to the past of Bartz as well as enough support to propel this collection of songs.
The album moves and almost pays homage to the various phases of Bartz's career with each track shifting tone and phrase.
Bartz is a venerable legend in the jazz industry – he has performed with everyone from Max Roach, Art Blakey and the Jazz Messengers, McCoy Tyner's Expansions Miles Davis's genre-bending band, with whom he performed live at the Isle Of Wight festival.
Funk and fusion radiate beautifully from "Black and Brown" with intense free jazz notes punctuating the track. I absolutely fell in love with the way Jazz Is Dead captured the 60s optimism and fellowship on "Day by Day."
The Jazz Is Dead project is a living monument to the art form and to the people who have helped shape its past. Don't miss out on the next one "João Donato JID007" expected June 4, 2021.
Get "JID006 Gary Bartz" from Jazz Is Dead, Bandcamp, Amazon, Apple Music, YouTube Music, Spotify, Tidal and Deezer.
Watch Jazz Is Dead (Black History Month): Gary Bartz – Full Performance via YouTube.
Favorite Tracks:
Spiritual Ideation
Black and Brown
Day By Day
Distant Mode
The Message