"I change during the course of a day. I wake and I'm one person, and when I go to sleep I know for certain I'm somebody else."
– Bob Dylan
Bob Dylan is a modern myth. The singer-songwriter has woven his own tale as an American anti-hero that continues to grow as his career expands with the universe.
Since I was three-years-old, he has been touring the world consistently. I've seen him perform now five times including the best and most recent concert Saturday, Nov. 17 at Hard Rock Hotel and Casino in Atlantic City.
From the very beginning, this show seemed different from the others. Dylan is famous for his secrecy and even more so for recently keeping mum about officially accepting the Nobel Prize in Literature. Waiting in the long line I could read signs detailing the prohibited cell phone usage during the performance including texting and Tweeting.
Security ushered everyone into their seats shortly before the showtime, that was listed to begin "promptly at 8 p.m."
The rock concert began more like a ballet at 8:10 p.m. when the lights went dark and some whimsical orchestral music began playing while the band walked onto the stage.
Dylan came out playing the piano on "Things Have Changed." He has mostly played keyboard since I first saw him in 2007, which was the last time he played guitar on stage. The lights highlighted the whips of hair that were featured on the album cover of his collection of "Greatest Hits"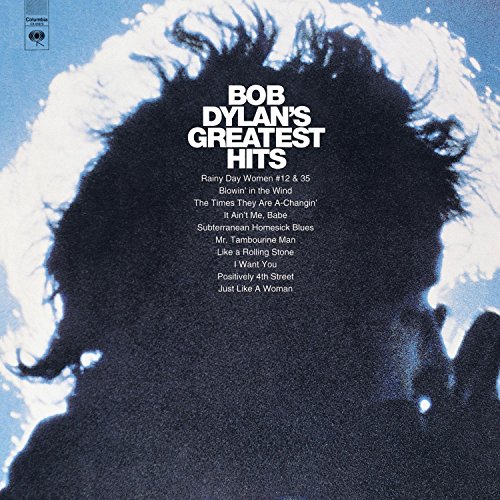 His touring band has changed little over the years. He was joined by Stu Kimball on rhythm guitar, pedal steel guitar player Donnie Herron who also plays the lap steel, electric mandolin, banjo and violin, lead guitarist Charlie Sexton, bassist Tony Garnier and George Receli on drums.
Everything about the show seemed vintage down to the white jackets and black slacks the band wore. There was darkness that shrouded the entire arena making Dylan and his band play beneath seven vintage-style spotlights that rained down a glow around the band. In addition, some more low-level lights on stage that added to the ambiance.
Between songs, the stage would go completely dark with the singer's face only being illuminated from the light on his sheet music stand on his piano.
Dylan runs a show much like one of his idols, Frank Sinatra. Holding court before the casino crowd, the performer morphed much like the dancing shadows that appeared behind him, setting the scene for each song.
His voice has become as much of his signature as his hair; which has worn down the nasal tone with years of cigarettes and most recently Heaven's Door whiskey.
Dylan isn't just running through the motions for his fans. He a performer and made the harmonica solo that closed "When I Paint My Masterpiece" sound heartbreakingly reflective.
During "Scarlet Town" he conducted the band through the finale with the ease of a master composer. While singing "Like A Rolling Stone," he put on passionate inflection and repeated words without missing a beat.
Of course, this wasn't like any other version I've heard as Garnier ran a bow across the strings of his double bass. It seemed like Dylan was putting a little extra bit of his signature on each of the 20 songs he sang.
During the show, Dylan would get carried away and stand while his hands would continue to pound on the keys. The band followed their leader's energy – hitting all the quiet moments perfectly and picking up to support the singer's passionate delivery, which made songs like "It Ain't Me Babe" cut through the entire Etess Arena.
While ushers regularly flashed lights of concertgoers who were multitasking with their cell phones, the crowd was quiet and respectful. Everyone seemed to hold its breath during a harmonica solo where Dylan really dug deep and pushed out some passionate notes during "Don't Think Twice, It's Alright."
It was in that moment I began wondering what people were thinking as they watched Dylan perform the same song Oct. 31, 1964 at the Philharmonic Hall in Manhattan, which would later be released as "The Bootleg Series Vol. 6: Bob Dylan Live 1964, Concert at Philharmonic Hall."
Closing with "Gotta Serve Somebody," the band left the stage at 9:48 p.m. and returned at 9:52 p.m. with "Blowin' in the Wind." To close the show, Dylan performed a funky version of "All Along The Watchtower," which almost sounded like Dylan covering Phish covering Jimi Hendrix covering Dylan.
Show show ended promptly at 10 p.m.
Bob Dylan and his band will perform Tuesday, Nov. 20 at the Palace Theatre in Waterbury Connencuit, Nov. 23, 24, 26, 27, 29, 30 and Dec. 1 at the Beacon Theatre in New York City, and Monday, Dec. 3 at The Met Philly in Philadelphia, Pennsylvania. See BobDylan.com for information.
Bob Dylan's most recent collection "More Blood, More Tracks – The Bootleg Series Vol. 14" is available now.
Bob Dylan Setlist Saturday, Nov. 17 at the Etess Arena at Hard Rock Hotel and Casino Atlantic City, New Jersey
Things Have Changed
It Ain't Me, Babe
Highway 61 Revisited
Simple Twist Of Fate
Cry A While
When I Paint My Masterpiece
Honest With Me
Tryin' To Get To Heaven
Scarlet Town
Make You Feel My Love
Pay In Blood
Like A Rolling Stone
Early Roman Kings
Don't Think Twice, It's All Right
Love Sick
Thunder On The Mountain
Soon After Midnight
Gotta Serve Somebody
Encore
Blowin' In The Wind
All Along The Watchtower