Since September, I've been stashing away my favorite songs that get me in the holiday spirit so I thought I'd share them with you. But, like all good presents, I can never wait to give them.
So, with that in mind, give you my favorite original holiday songs of 2021. I know I missed some and if you're feeling nostalgic, check out my list from last year.
With some upbeat jazzy notes and sleigh bells jingling, Kelly Clarkson sends some poor guy packing for Christmas on "Christmas Isn't Canceled (Just You)."
"This year, Christmas won't be quite so blue
And I'm gonna shop too much and dance in the snow
Drink just enough to let us go
Christmas isn't canceled, just you."
Norah Jones has released her first Christmas album, "I Dream Of Christmas" in October. On it, she included the original track "You're Not Alone." The slow bluesy piano number goes into gospel territory as it explores the true meaning of Christmas, which is baby Jesus, after all, right?
"Jesus was born
On Christmas Day
Gave us his love
To make our own way"
In addition to releasing the band's first album in 40 years, Abba also released its first-ever Christmas song, "Little Things."
It has all the visuals you would expect
The Goo Goo Dolls came out with a holiday album last year and added one more for this year, appropriately titled "One Last Song About Christmas"
I love drinking with my friends on Christmas and around the holidays. This is a great song that I will for sure be playing on the day with my buddies:
"This dirty old town will always be home
And this time of year when we all feel alone
The worries will melt as I walk through the door
The bartender waves as he gives me a pour."
Amanda Shires, a member of The Highwomen, gets right to the point in her rocking songs that glitter with southern charm. She is plenty fed-up with her fella on "Gone For Christmas" and she gets some help from the McCrary Sisters to send him packing.
There are some great lines, including asking out Larry David, but my favorite is:
"I want a night, and I want a morning
To sleep in peace and not hear snoring,
And I want you gone for Christmas."
I started writing this blog in September and Pisol Annies put Santa in his place, which is after Halloween and Thanksgiving, for the record. Miranda Lambert, Ashley Monroe and Angaleena Presley have a "Hell Of A Holiday" album and the title track is one of my favorites.
"They're carving the pumpkins, they're hanging the lights
They're stuffing the turkey, they're pouring the wine
Already singing Auld Lang Syne
It's a hell of a holiday."
On his album "Merry Christmas from José James," the jazz singer included two original songs written by he and his partner Talia Billig. The first track on the album, "Christmas In New York" paints a picture of the big apple covered in a coating of white snow.
"Let's light up the windows after dark
Build a funny snowman in the park
And hear the children caroling
Making magic as they sing
All I want for Christmas is your heart."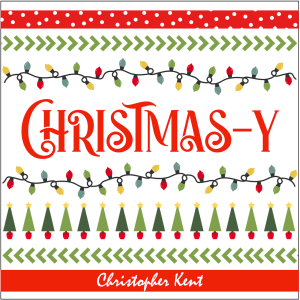 Every year, Pennsylvania-based singer-songwriter Christopher Kent delivers a gift in everyone's stocking in the form of an original Christmas song. Of course, this year is no different.
As Kent states on his website:
"It features harmony by my good friend Maureen McElheron (perhaps best known among my fans for her harmony on fan-favorite "You Are the One"), and jingle bells played by my wife Lynn Yost! If this doesn't get you in the Christmas spirit, nothing will!"
As always, I'm sure I missed something. So if you have an original holiday song to recommend, drop it in the comments below on hit me on social media @highnoteblog.