I feel as though I have been surrounded by Atmosphere my entire life, both literally and figuratively.
Sure, The High Note published its first review 10 years ago in The Current Newspapers in Egg Harbor Township, New Jersey, but the seeds for this endeavor were sown in the fall of 2003.
That was when my ears were opened to new worlds of music emanating from every dorm room down the hallway and beyond the campus into culturally-rich Buffalo, New York, where live music warmed frosted windows and struggling songwriters shone, if only for a few seconds, at neighborhood coffee shops.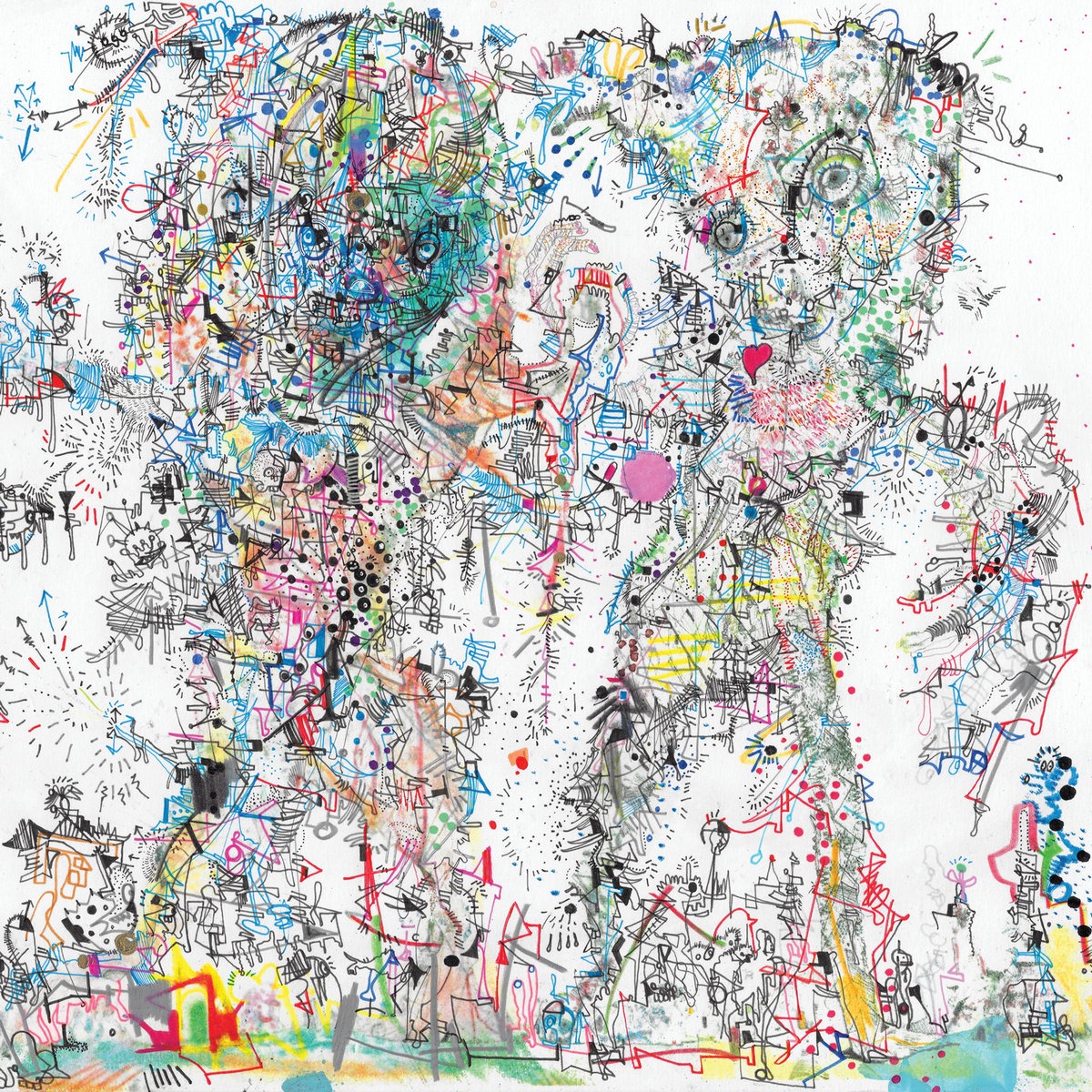 It was around this time that my music education truly began.
Atmosphere was always present during that era. My friends, immersed in the underground rap scene, introduced me to artists like Aesop Rock, Sage Francis, and the duo from Minneapolis, Minnesota.
Consisting of rapper Slug, born Sean Daley, and producer Anthony Davis, better known as Ant, they blended punk and grunge with hip-hop beats that were finding airplay on MTV and in dorm rooms, even permeating our video games like "Tony Hawk's Underground 2" and "EA Sports' Fight Night Round 3."
Since then, like Thievery Corporation, Atmosphere has provided the soundtrack to countless creative projects I've embarked on over the years. They seem to resurface just when I need them, consistently producing new tracks.
On Friday, May 5, 2023, the duo released their 13th album, "So Many Other Realities Exist Simultaneously," via Rhymesayers Entertainment. I must admit, the album cover art, created by Michael Alan Alien, immediately captivated me.
The album opens with "Okay," featuring an upbeat boom-bap beat of the 2000s that reminds me of some Brother Ali tunes, and Slug opening his heart and head in an uplifting song reassuring everyone, "It'll be okay."
Shepard Albertson joins Atmosphere for the introspective "Eventide," which carries its heavy feeling into "Sterling," characterized by a washed-out 70s guitar vibe that Action Bronson leans into.
The electric riff gets picked up for one of my favorite tracks, "Dotted Lines," which also combines a light strumming acoustic guitar to the beat, echoing the irony of Aesop Rock.
The vibe of the track and the imagery of "vice grips attached to the back of the seat post" took me right back to my childhood, in both the best and worst ways.
Ant brings the spacey production vibes while Slug takes listeners on a trip with "In My Head," and he exudes some next-day euphoria over classic Motown styles on the brief follow-up, "Crop Circles."
I love how Ant lets samples blend from track to track, and the fade into "Portrait" could have been the extended outro to "Crop Circles."
The quiet fury hiding behind the emotional delivery of "Portrait" reminds me of "Personal Journals," Sage Francis's breakthrough debut that essentially introduced me to the underground rap scene.
Ant's stark and powerful production matches Slug's raw delivery style on "It Happened Last Morning." As he continues to peel back his layers, he even places us first-person in a bathroom panic attack.
The duo seems to have the most fun on "September Fools' Day," with its big bass production and Ant weaving in different samples to switch up the vibe.
It's nearly impossible to pick a favorite line by someone as prophetic as Slug, but "September Fools' Day" has one of the best with "I don't believe the protagonist really wants to die, but I imagine that they probably need a nap and some pain relief."
The reggae vibes on "Holding My Breath" are some of the most declines on the album which blends into "Still Life" featuring Murkage Dave, which has some N.E.R.D. vibes.
"So Many Other Realities Exist Simultaneously" employs old school punk rock economy by packing in 20 songs in 1 hour and 4 minutes.
Slug throws some shade at the space on "Positive Space" with the verse:
"This ain't the underground this the compost,
Stand and deliver call me Edward James Almost
Always appreciate the quintessentials
You rock over your vocals, I roll with these instrumentals."
You can hear Slug's emotion throughout the album but none more so than on the raw vocal that closes out the biographical "Bigger Pictures."
The album closes with the quick "Alright (Okay reprise)," just to reaffirm that through all the shit, Atmosphere is here to remind you that "It's gonna be all good."
One of the reasons that I write The High Note is to keep tabs on my favorite musical artists – like Atmosphere – who are always here to remind me that we're still getting through it all, together.
See Atmosphere with Slightly Stoopid and Sublime with Rome Aug. 17 at PNC Bank Arts Center in Holmdel, New Jersey, Aug. 18 at Merriweather Post Pavilion in Columbia, Maryland and Aug. 20 at the Freedom Mortgage Pavilion in Camden, New Jersey.
Get "So Many Other Realities Exist Simultaneously" from Atmosphere, Rhymesayers, Bandcamp, Amazon, Apple Music, YouTube Music, Spotify, Tidal, Deezer, Pandora and qobuz.
Favorite Tracks:
Okay
Dotted Lines
In My Head
Crop Circles
It Happened Last Morning
September Fools' Day
Holding My Breath
Still Life
Positive Space
Bigger Pictures
Alright